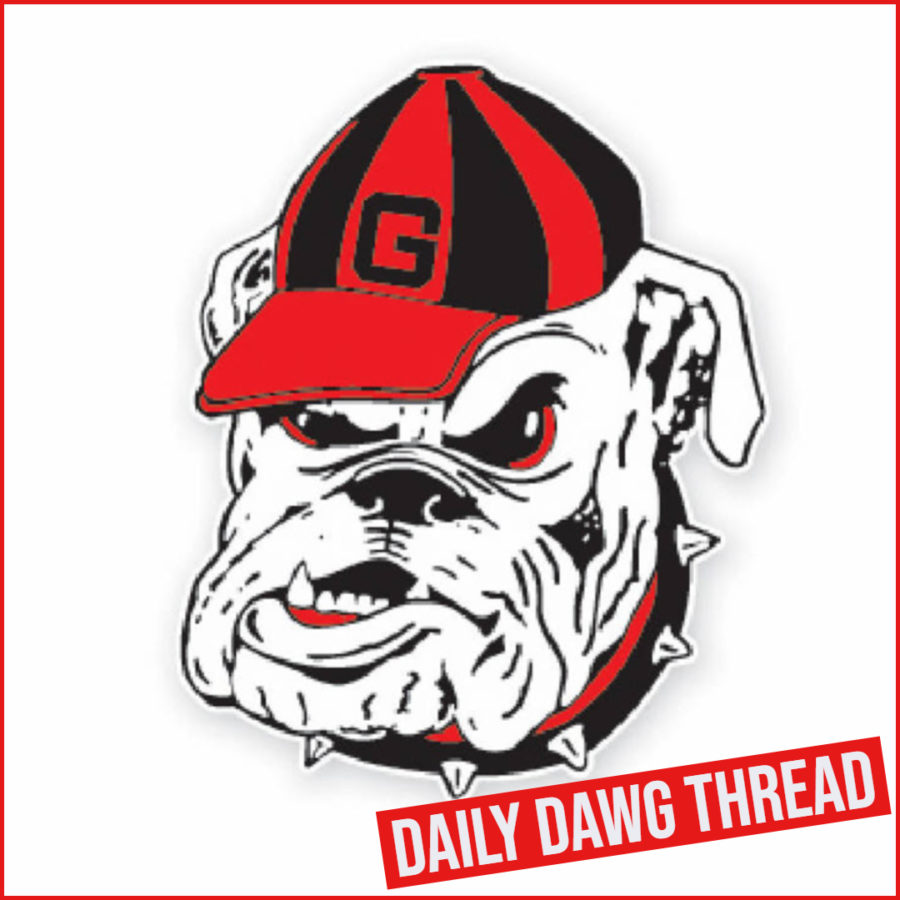 Daily Dawg Thread – 13June2019 – Class Of 2021 ATH Chief Borders – By Matthew Hall
In yesterday's Bulldawg Illustrated Daily Dawg Thread we looked at a young quarterback that does not yet have an offer from the Dawgs but that could be the recipient of one in the near future in Class of 2021 4-Star gunslinger Carlos Del Rio of McEachern High School in Powder Springs, Georgia. Del Rio, along with a host of other potential prospects from across the state and the country are taking part in Georgia's annual 7-on-7 competition that has been going on this week in "The Classic City". Another potential defensive recruit and one of Del Rio's teammates is also in attendance and had the opportunity to take part in a private workout with Georgia Football Defensive Coordinator Dan Lanning. After doing so and in no doubt given his performance in the 7-on-7 competition, Class of 2021 ATH Hassan "Chief-Malik" Borders of McEachern High School in Powder Springs, Georgia, received an offer from the Georgia Football program this past Tuesday.
While the McEachern ATH does not currently have any ratings on the 247Sports Composite Rankings as of this time, he does hold 20 offers to include one from each of the Power 5 program conferences in the country. The in-state product has a nice frame, stature, and build for his years standing in at 6-3 and 211 pounds. He is considered by many as an ATH position player but it would appear that the Dawgs and many other programs that have extended an offer his way have done so for his play at the outside linebacker position on defense. Aside from the OLB position, Borders also plays the wide receiver position and even some tight end on the offensive side of the ball for McEachern. Defensively, he covers ground well given his size and he is very maneuverable from sideline to sideline. The Peach State ATH has good field presence and ball awareness and tackles aggressively through the end of the play. He always seems to be where the ball carrier is even if he must shed through defenders to get there. His style of play is somewhat like former and current Chicago Bears Linebacker Roquan Smith but may be even more reminiscent of former UGA Linebackers Leonard Floyd (now with the Chicago Bears in the NFL) and Lorenzo Carter (now with the New York Giants in the NFL). Borders has also shown that he has good hands as a pass catcher and that he can be classified as a bonafide red zone target when lining up at either the WR or TE position. Given this skill set offensively, along with the defensive attributes that he possesses, he is correctly tagged when listed at the Athlete position.
As previously noted, Borders holds some 20 offers including ones from programs like Auburn, Florida, South Carolina, Tennessee, and Kentucky among others. While the Dawgs have only freshly extended an offer in his direction, he has stated that he just enjoying the process at this present time and that he looks forward to visiting Clemson, Alabama, Missouri, Illinois, Florida, Virginia, Virginia Tech, and Nebraska. It can be argued that Georgia does have an advantage with both Borders and Del Rio of who was examined yesterday. They are both currently teammates with Class of 2020 4-Star DT and Georgia commit Jamil Burroughs at McEachern. It would be highly unlikely that Burroughs has not been and will not continue to be in both of these players' ears about the Georgia Football program in an attempt to get them both to join him Athens. Keep your eyes open and stay tuned for more developments on Borders and his recruitment situation with the Dawgs. Who knows, he may end up being the next to "Commit To The G". In any event and as always, Go Dawgs!!!