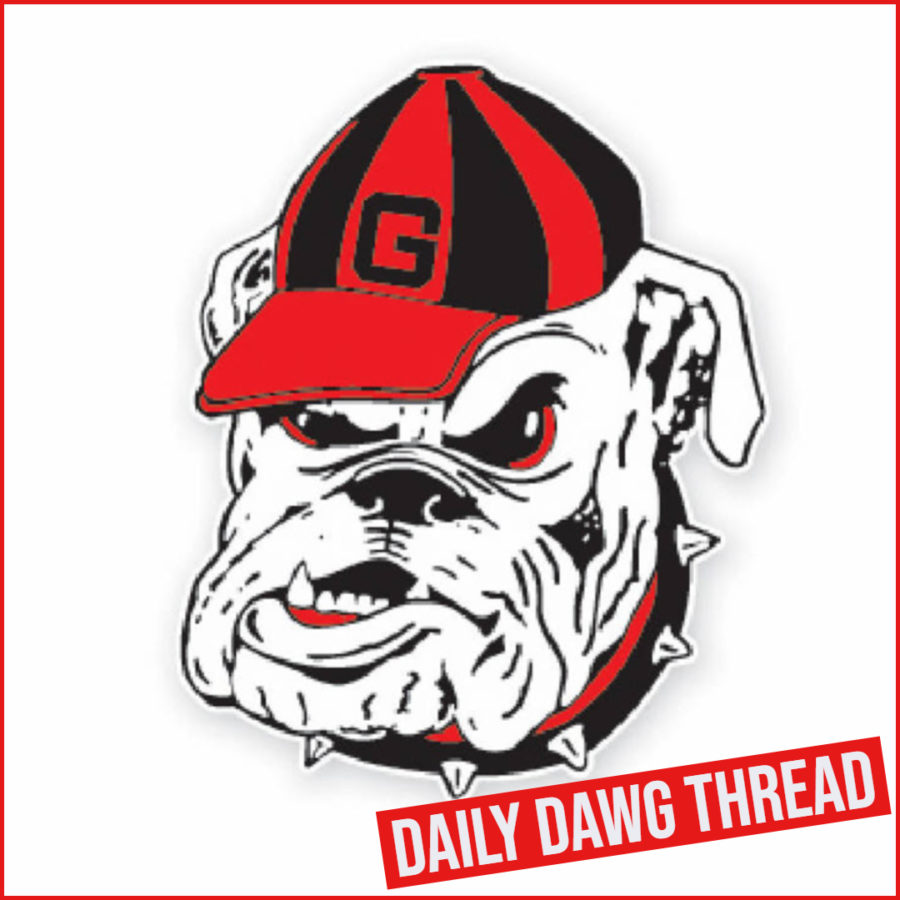 Daily Dawg Thread – 13May2019 – Class Of 2020 5-Star ATH Darnell Washington – By Matthew Hall
The Mother's Day weekend was a fairly quite one as it relates to football recruiting associated with the Georgia Football program. Many were looking for an additional commitment announcement to take place over the course of the weekend following the commitment of Class of 2020 5-Star LB Mekhail Sherman committing to play for the Dawgs over the Ohio State Buckeyes last Thursday night. No such announcement ever transpired though and Sherman remains the player to commit to play for the Georgia Bulldogs. All of that could change though in less than 24 hours as Class of 2020 4-Star OT Tate Ratledge is slated to make his commitment decision Monday morning via the FOX 5's Good Day Atlanta broadcast. His decision is between the University of Georgia and the University of Tennessee. 247Sports Crystal Ball Predictions currently have Ratledge notated with an 82% chance of committing to play for Georgia. With that said, the Dawgs will likely pick up its 9th overall commitment for the Class of 2020 on Monday morning unless something drastic should occur. With Ratledge almost a surety to play for UGA Head Coach Kirby Smart and the Georgia Football program, who could be the next to commit to play "Between The Hedges"? Another prospective recruit on the Georgia Football recruiting target board has been talked about a great deal in regards to his likelihood to suit up in the "Red and Black". That possible target is Class of 2020 5-Star ATH Darnell Washington of Desert Pines High School In Las Vegas, Nevada.
There are numerous reasons as to why Washington is on the UGA recruiting wish list for the upcoming recruiting class. For starters and on the sheer face value of looking at this potential roster member in Athens, he is massive in terms of size and stature. Washington is a formidable and imposing figure standing in at 6-7.5 and 248 pounds. Many out there may assume that such a size and frame could arguably come with a negative attribute to some degree assuming that it could possibly hinder his speed and quickness on the gridiron. This presupposition could not be wrong though as Washington holds a very long stride and has good speed given his size. Moreover, this combination of size and speed is a lethal recipe as an offensive playmaker and it fosters a scenario of trouble for those tasked with defending him as he has incredibly reliable hands as a pass-catcher. Aside from playing offensively as a tight end, Washington is treacherous on the defensive side of the ball and routinely gets into the backfield with ease. In the same sense of speaking from a defensive standpoint, he possesses good field awareness, can block when needed, and he can track down opponents carrying the ball in an efficient manner.
Washington has visited Georgia on two separate occasions thus far with his last trip to Athens occurring this past March.
The general consensus is that those visits to the Georgia Football program have been productive and positive. Plans are in the works for the Las Vegas product to visit Athens again either in the summer or in the alternative in an official capacity in the fall and on the weekend of the Notre Dame at Georgia game.
Darnell Washington is currently rated the #14 overall player in the nation, the #4 overall ATH in the country, and the #1 overall player in the state of Nevada for the Class of 2020 per 247Sports Composite Rankings. He is a true ATH playing both sides of the ball very well further exhibiting his athleticism and versatility. In his Junior season playing for Desert Pines In Las Vegas, Washington logged 31 tackles, 9 tackles for loss, 2 sacks, 1 interception, and 1 fumble recovery in just 7 games played according to MaxPreps stat records. Most of the offensive number provided there are attached to his Sophomore season for Desert Pines where he had 12 receptions for 193 yards in 10 games played. Defensively as a Sophomore he netted 36 solo tackles, 10 tackles for loss, 3 sacks, 1 fumble recovery, and also caused 1 fumble in 10 games played. He has been invited to participate in this year's "The Opening Finals" which will be held in at the end of June and had a good showing at "The Opening Regionals" that were held in Los Angeles. Currently holding some 35 offers, Washington is a highly sought after recruit for a host of Power 5 programs to include the likes of Alabama, Clemson, Auburn, Florida and Georgia among others. 247Sports Crystal Ball Predictions have him in a duel between Alabama and Georgia with the Crimson Tide holding the edge for the present time. Nonetheless, the Dawgs are in a good position to be on top in the end and win out with the 5-Star ATH.