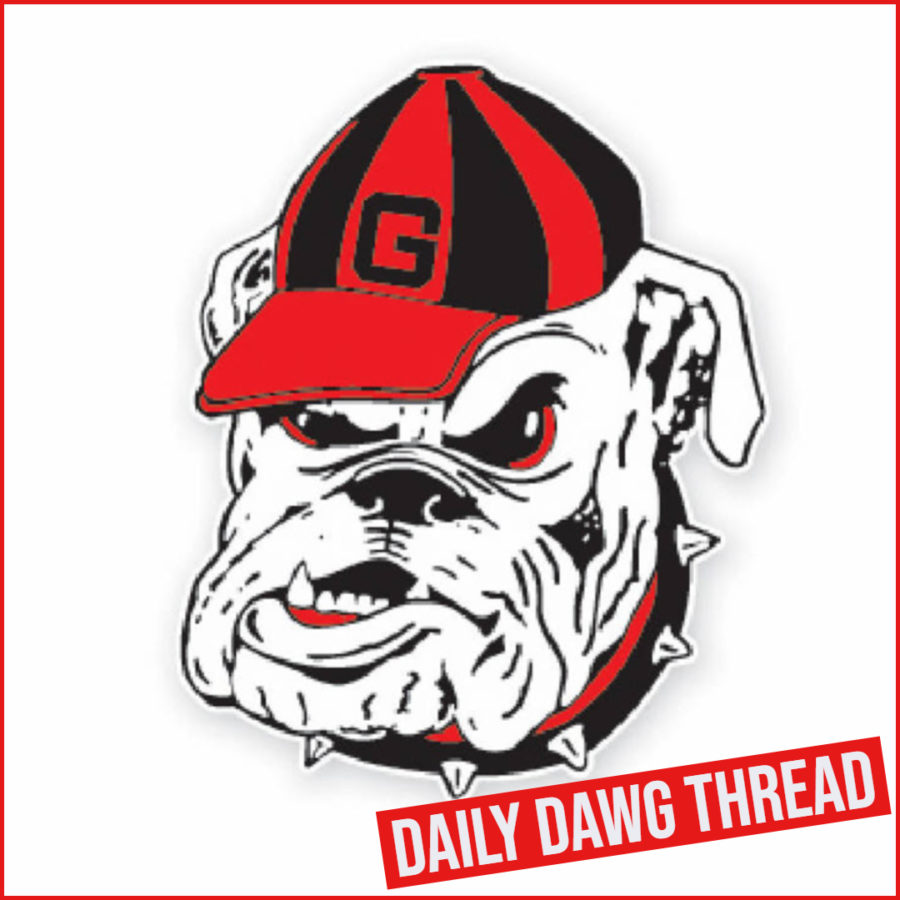 Daily Dawg Thread – 14June2019 – Class Of 2021 4-Star Miller Moss – By Matthew Hall
It would be difficult to argue that there is a more important position as the one of quarterback when it comes to the game on the gridiron. The Georgia Football program has the luxury in the coming season to have an intelligent, smart, effective, and proven gunslinger under center in returning Junior QB Jake Fromm. With a record of 24-5 as Georgia's starter over the past two seasons, Fromm already sits at #2 in terms of most wins at the position in the school's history. In that same said time frame he has also posted some 5,376 passing yards along with 54 touchdowns to only 13 interceptions. He appears to be poised to embark upon his best season yet for the Dawgs having more experience under his belt, presumably a bigger role in the offense, and in perhaps a more pass happy offensive scheme under the direction of newly named UGA Offensive Coordinator James Coley.
Looking beyond Fromm, the Dawgs have a couple of quarterbacks on the roster already to include Sophomore Stetson Bennett and Freshman D'Wan Mathis. Aside from these current backup quarterbacks, the Bulldogs hold a commitment from highly touted Class of 2020 4-Star QB Carson Beck out of Mandarin High School in Jacksonville, Florida. Truth be told, any of these players at the position could well end up being the starter once Fromm's time has passed. Nonetheless, UGA Head Coach Kirby Smart and the rest of the Georgia coaching staff are still on the hunt to bring other prospective star QB's into the program as they should be. A team can never have to many quarterbacks to rely upon and to be able to put into use given an unexpected scenario leads to their number being called. This fact can be evidenced and can be seen by way of the "QB Carousel" that has transpired and that has taken place at the University of Georgia over the course of the last couple of seasons involving QB's Jacob Eason, Jake Fromm, and Justin Fields. With that mindset in place, the Dawgs' coaching staff have and continue to regularly examine and assess future QB prospects on a continual basis. One of those gunslingers that they have collectively taken a liking to was the recipient of an offer from the Dawgs just on Thursday. Class of 2021 4-Star QB Miller Moss of Bishop Alemany High School in Mission Hills, California, let it be known via Twitter that he had been extended an offer to play for the Georgia Football program.
Miller Moss is currently rated the #9 overall Pro-Style QB and the #13 overall player in the state of California for the Class of 2021 per 247Sports. Though still young, he already possesses a nice frame and build for the position of play standing in at 6-2 and 197 pounds. The West Coast gunslinger has good arm strength, is a clean and textbook thrower, and maintains his composure while in the pocket. Even with the ability to throw with a great deal of power on passes when it is required, "The Golden State" prospect also has the keen awareness to tone it down with more emphasis placed on accuracy and touch when the play on the field demands for it. If there be any visible flaws or weaknesses present in Moss' game at this point, it would be the need for him to become more mobile and maneuverable from the pocket on the run given it starts to collapse. He is well liked by his teammates, has high character on and off the field, and exhibits great leadership qualities.
Aside from the offer that he received from Georgia yesterday, Moss has opened the eyes and gotten the attention of other major programs across the football landscape as well. As of this point, the California QB prospect has some 13 offers to include ones from the likes of Alabama, Auburn, Michigan, Kentucky, and LSU among others. His previously noted leadership attributes, high disposition, his likability, and his skill set as a passer are eerily similar to the same kind of characterization Jake Fromm has had attached to his name and person for a good length of time now. Look for the Dawgs to court and continue to recruit the West Coast QB closely now that they have extended an offer in his direction. Stay tuned for more updates on the recruiting situation with Moss and the Dawgs as they develop, transpire, and come to fruition. Until then and as always, Go Dawgs!!!