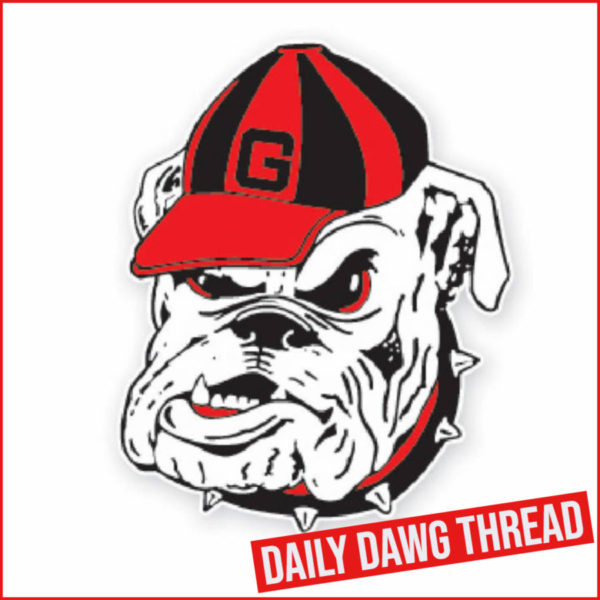 The Bulldawgs have over 20 scholarship offers to running backs for the 2020 recruiting cycle, and one of those is to Tank Bigsby out of Callaway High School, Hogansville, GA. He was offered by UGA all the way back in April of 2017 and currently holds offers from over 34 programs. Bigsby has had a busy summer thus far taking visits to Georgia, South Carolina, and Auburn last month and then heading to Frisco, TX to compete in The Opening Finals the week of the 4th of July.
Bigsby put on quite the performance at The Opening. The 6-foot-0 and 210 lbs rising senior ran a 4.55-second in the 40-yard dash and a 4.34-second shuttle. That speed and agility translated to the one-on-one drills where he made several defenders "break their ankles."
Tank also showed his skills as a pass catcher in the receiving drills. In this video clip from The Opening provided by 247's Steve Wiltfong, you can also see his balance on display as he tight ropes the sideline to stay inbounds for the touchdown.
And Bigsby's play on the field is just as impressive. Last year, as a junior for Callaway, he carried the ball 238 times for 2,222 yards and 22 touchdowns. Make sure to check out Bigsby's highlights from the 2018 season as well The Opening down below by clicking on the video clips.
His performance and work in the camps as well as on the field have earned Bigsby a 4-star rating from 247Sports as well as ESPN and Rivals, and those recruiting services have him as one of the top-10 RB prospects for 2020, Rivals has him as the No. 1 RB, as well as one of the top-10 prospects from the Peach State. Bigsby is considered a top-50 prospect overall nationally.
Of course, the question fans what to know is where will Tank be heading to after graduating high school? As I mentioned earlier, he was busy in June taking visits to Auburn, Georgia, and South Carolina, and I think it is those programs that are in a three-school race for Bigsby. He has used three of his five official visits so far to Auburn, LSU, and South Carolina.
The Gamecocks have a RB committed for 2020 already in MarShawn Lloyd but the Dawgs and Tigers do not. However, Georgia is trending for another highly touted 2020 RB, 5-star Kendall Milton out of Clovis, CA, but I could see UGA taking two tailbacks this recruiting cycle. The Bulldawgs currently has five RBs on scholarship.
2019 UGA Football Roster – Scholarship Players – RB Position
Brian Herrien (Senior)
D'Andre Swift (Junior)
James Cook (Sophomore)
Zamir White (Redshirt Freshman)
Kenny McIntosh (Freshman)
The upcoming 2019 season is Herrien's last year of eligibility and Swift is considered one of the top backs in college football. Depending on how this season goes for No. 7, he could potentially declare for the draft and forgo his 2020 senior season. If that happens, that would leave UGA with three on scholarship, giving ample room to take two RBs in the 2020 class.
Kendall Milton and Tank Bigsby could be those two. 247's Kipp Adams recently put in a crystal ball prediction for Georgia for Bigsby and the last 16 crystal balls on 247 for Milton have been to the Bulldawgs.