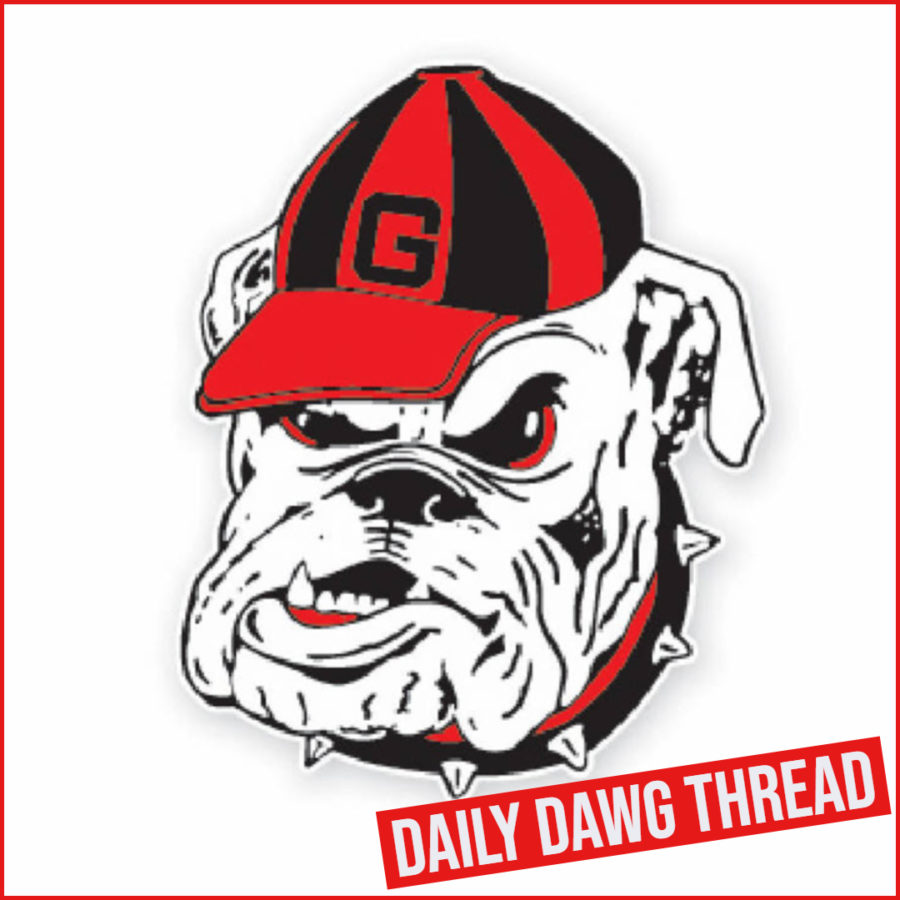 Daily Dawg Thread – 15June2019 – Class Of 2021 Safety Jaden Slocum – By Matthew Hall
The Georgia Football program is reeling hot off of the commitment of one of the best kickers in the country in Class of 2020 K Jared Zirkel on Thursday. Following that event, the Dawgs are playing host to a few of the best prospects in the country over the weekend including UGA "wish list" prospect and Class of 2020 5-Star RB Kendall Milton. Others expected or confirmed to be in Athens from the Class of 2020 include 4-Star WR Maliq Carr, 4-Star TE Jalin Conyers, 4-Star OG Andrew Raym, and even one of the Dawg's newest commits in 4-Star OT Joshua Braun. The number of elite football prospects in the Dawgs' current recruiting cycle continues to grow and has left many asking who will be next to "Commit To The G". The answer to this inquiry remains yet to be seen but another defensive prospect that has garnered a great deal of interest from the Dawgs was a visitor to Georgia in an individual capacity on June 1 and with his teammates for 7-on-7's on June 4. Class of 2021 Safety Jaden Slocum of Alpharetta High School in Alpharetta, Georgia, exhibited prolific performance and play on those aforementioned dates of which quickly earned the defensive prospect an offer from the Georgia Football program.
Jaden Slocum does not currently have any ratings attributed to his name via the 247Sports Composite but that appears to be as a result of flying under the recruiting radar for quite some time until receiving his first offer from Pittsburgh on May 20. Since then, the in-state safety from Alpharetta has picked up offers from Minnesota, Colorado, Georgia Tech, Georgia, Tennessee, and Rutgers. In other words, Slocum has picked up 6 offers in less than a month and it looks as if that trend of rapid offerings from powerhouse collegiate football programs will continue to grow moving forward. He recently provided some insight and information on how he came about receiving an offer from the "Red and Black" and his recruitment with the Dawgs in general to UGASports.com.
"After working out at Georgia, they said that they like my profile as a defensive back and what I was doing at the 7-on-7 tournament there. I was shadowed for at least the first couple of games that day, and they said they liked what they saw and liked my film when they offered me."

Class Of 2021 Safety Jaden Slocum On His Recruitment And Offer From The Georgia Football Program Via UGASports.com
As a Sophomore in 2018 at Alpharetta, Slocum compiled 51 total tackles (32 solo tackles, 19 assisted tackles), 1 tackles for loss, 1 sack, and 4 interceptions in 11 games. He also made an impact on the other side of the ball with 7 receptions for 123 yards and 2 touchdowns. His play in the campaign earned the rising collegiate prospect 1st Team All-Region Honors. At 6-2 and 181 pounds, Slocum has a nice frame, build, and stature whether it be in reference to his play as a defensive back or that of a wide receiver. On the defensive side of the ball, the Peach State prospect covers ground well and reads the offensive plot on plays efficiently. He exhibits an uncanny ability to read the quarterback and anticipate the throw effectively thus leading to pass breakups and interceptions. As a wide receiver, Slocum runs good routes, has adequate speed, and has reliable hands as a pass catcher. Given his youth and age in years, one can expect that the Alpharetta High product will have an even more dominant and productive season forthcoming and in the future for the Raiders. Look for the Georgia Football program to continue to court and recruit Slocum moving forward given his defensive abilities, his future potential as a difference maker on the gridiron, and his location as an in-state prospect. Stay tuned for more updates on this recruiting story as they develop, unfold, and transpire. Until that time and as always, Go Dawgs!!!