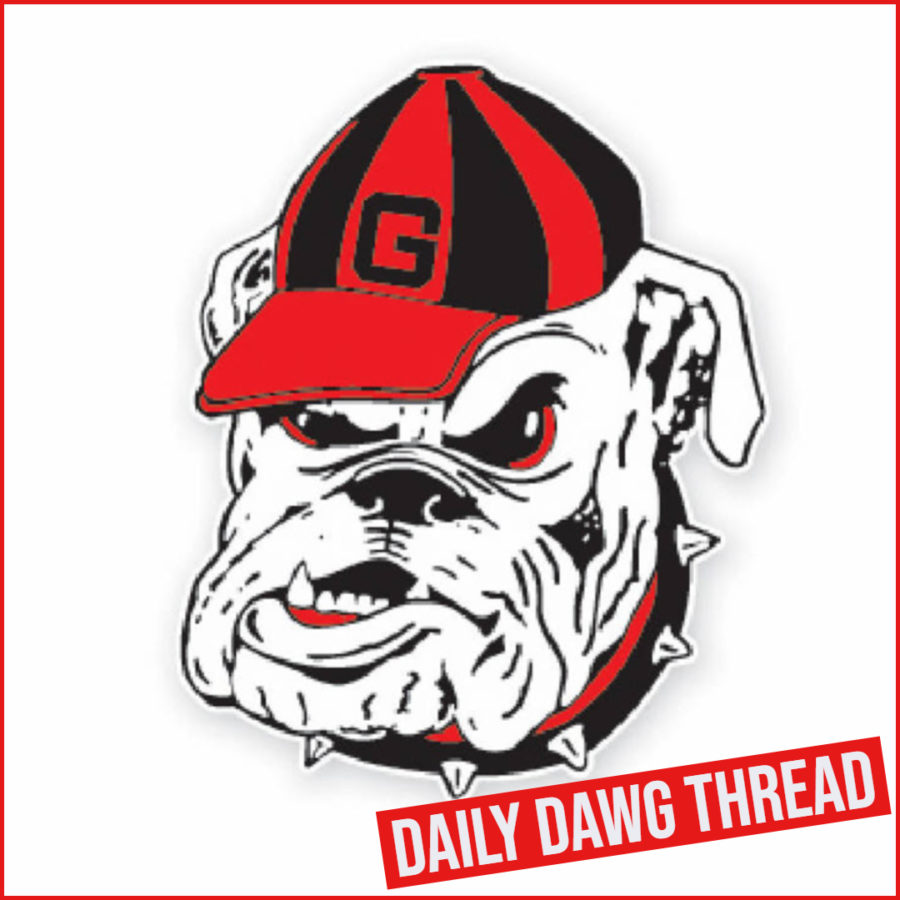 Daily Dawg Thread – 15May2019 – Class Of 2020 4-Star ATH Noah Sewell – By Matthew Hall
The Georgia Football Program is reeling at the moment after landing commitments from Class of 2020 5-Star OLB Mekhail Sherman of St. John's College High School in Washington, D.C., and 4-Star OT Tate Ratledge of Darlington High School in Rome, Georgia, over the course of just the past week. With these two pledges in the books the Dawgs now have 9 overall commitments and have moved into the #5 slot on the 247Sports Team Composite Rankings for the Class of 2020. Even so, the Bulldogs could theoretically move up again before the week is over if another commitment presents itself in that short span of time. How likely is Georgia to land another commitment before the present week that we find ourselves in concludes? Well, the answer to such an inquiry is highly likely in all reality. This upcoming weekend is a big recruiting weekend in Athens as the Dawgs will play host to some of the most elite prospects in the nation. The weekend festivities are also rumored to hold a engaging activity that was very popular among prospective targets during the last year's recruiting cycle known as the "UGA Scavenger Hunt". It consists of the Bulldogs' coaching staff setting up a scavenger hunt across the Athens, Georgia, campus that allows the prospects in attendance the opportunity to take part in an interactive tour and learn more about the university. A popular portion of the scavenger hunt involved the potential targets tracking down Georgia Football head coach Kirby Smart and then posting a photo on social media with him. The event allows for the prospects to draft a better feel of what life is like in Athens, a history lesson about the institution and the football program, and a period of time in which they can bond with the Georgia coaches in a more personal fashion.
With the aforementioned upcoming weekend set to unfold, the Dawgs' coaching staff is still wasting no time on the recruiting trail ahead of it. Georgia Football Defensive Coordinator Dan Lanning and Co-Defensive Coordinator and Inside Linebackers Coach Glen Schumann made a visit to Arizona to check in on and see 5-Star CB Kelee Ringo workout. Ringo has been a target for the Dawgs for a while and is expected to return for a visit to Georgia at some point before the upcoming season ensues. Many believe that the Bulldogs hold a favorable position with Ringo and that he may become a Dawg in the near future. From there, the two coaches flew out to Utah to check in on another potential target of interest that has not been talked about as much as being associated with the recruiting efforts of the "Red and Black": Class of 2020 4-Star ATH Noah Sewell of Orem High School in Orem, Utah.
Sewell has an excellent frame and athletic build standing in at 6-2 and 266 pounds. One of the most prominent attributes that he maintains is stellar explosiveness given his size. While projected to play and seen by many as a linebacker at the next level of play, the 4-Star Utah product is a true ATH in nature having the capability to play on the other side of the ball as a running back. For anyone thinking that Sewell is not a very desired prospect of the Georgia Football program, it should be noted that Schumann was a visitor to see Sewell only some two weeks prior to this visit to see him with Lanning this week. The Orem High star received a offer from the Dawgs this past February exhibiting further that the UGA Football program does indeed have eyes on him.
Sewell is an athletic stud and would be a great addition to the Georgia Football recruiting Class of 2020. He has been impressive enough with his play on the gridiron that he made the rosters for the "The Opening Finals", the All-American Bowl, and the Polynesian Bowl. His explosiveness, athleticism, and versatility can be further seen and highlighted by the offensive and defensive numbers that he has been able to compile in the "Beehive State". In his Junior season, Sewell ran the ball 52 times for 694 rushing yards and 15 touchdowns. He further added 229 more yards via reception and 3 touchdowns from the air. His numbers defensively were no less impressive in the said campaign as he garnered some 103 total tackles (43 solo tackles, 60 assisted tackles), 16 tackles for loss, 3.5 sacks, 2 interceptions, and 4 caused fumbles.
Noah Sewell currently has 34 offers including ones from a host of Power 5 programs such as Oregon, Alabama, LSU, and Texas A&M among others. 247Sports Crystal Ball Predictions have him slated a 100 percent lock to Oregon and for good reason. Sewell comes from an abnormally athletic family and has a brother starting at offensive tackle for Oregon, another brother starting at linebacker for Nevada, and even another brother playing cornerback at Utah. Henceforth and given the aforementioned familial ties that his brothers have at other football programs out West, the Dawgs will have a difficult time swaying the Utah prospect to come to Athens to play on Saturdays "Between The Hedges". Those factors will not hinder or stop the Georgia Football coaching staff from actively pursuing him to do just that though and anything is a possibility in this day and age in the world of recruiting.