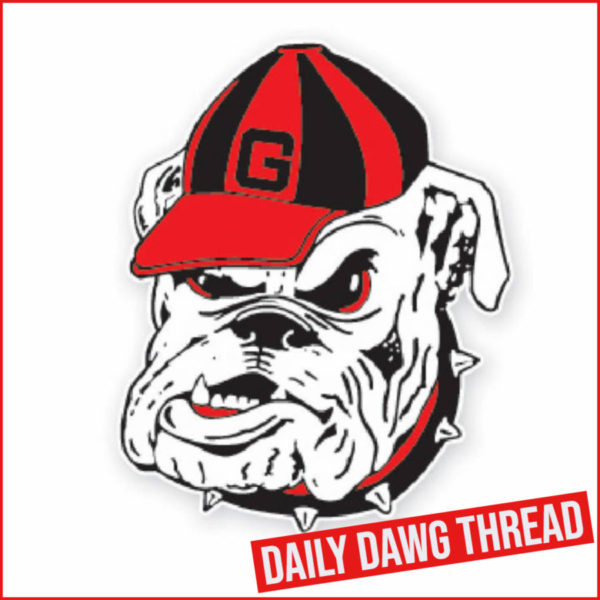 With seven seniors on the defensive line for Georgia, one area that has been a point of interest in this recruiting cycle for the Bulldogs has been the recruitment of defensive tackles and ends. There are four DTs currently committed to UGA and include IMG Academy's Warren Brinson, McEachern High School's Jamil Burroughs, Apopka High School's Jalen Carter, and Columbia High School's Nazir Stackhouse. But the Georgia coaching staff isn't standing pat with those four and continue to look for prospective student-athletes that can compete and help with depth on the d-line going forward. And one doesn't have to look much further than Zykeivous Walker.
A 6-foot-4 and 260 lbs defensive end out of Schley County High School, Ellaville, GA, Walker was offered by UGA back in February of 2018. The senior has over 23 scholarship offers so far and narrowed down his list to five top schools back in April that included the Bulldogs, Alabama, Auburn, Florida, and Tennessee.
I would like to thank God for allowing me to be in this situation and blessing me to be at this point in my life right now!! I hope he will continue paving the way for me 🙏🏾🙏🏾. @SchleyRecruits @ChadSimmons_ @AlfordCoach @ScottBurgess16 @GACAFootball @Mansell247 @therealkwat pic.twitter.com/9Y17ip3R1X

— Zykeivous Walker (@Zykeivous10) April 17, 2019
The talented defensive end visited Athens and the University of Georgia in June, but he also took visits to Auburn and Florida. He likely will take his five official visits to his top schools before making a final decision.
Walker is rated a 4-star prospect and the No. 9 SDE in the 2020 recruiting class by 247Sports, and the recruiting service ranks him as the No. 16 player from the state of Georgia as well as the No. 154 player overall nationally. Rivals also rates Walker a 4-star prospect and have him slightly higher-ranked by position group as the No. 7 SDE, the No. 13 player from the state of Georgia, and the No. 151 recruit overall nationally.
Last season as a junior for the Wildcats, Walker had 60 tackles, 14.5 for a loss, and 10.5 QB sacks along with 3 forced fumbles and recovering two. You can watch Zykeivous Walker's junior highlights by clicking on the below video.