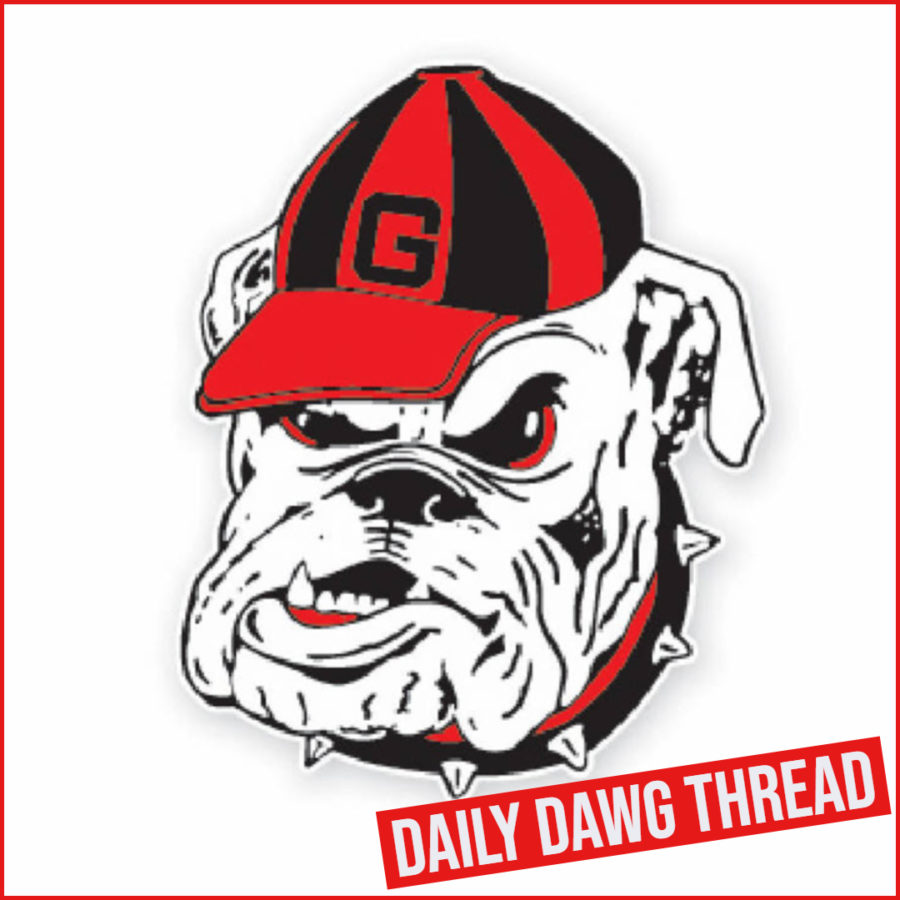 Daily Dawg Thread – 16May2019 – Class Of 2020 4-Star RB Don Chaney Jr. – By Matthew Hall
The Georgia Football coaching staff continues to burn a trail across the country in their efforts to lock down elite prospects for this year's recruiting class and beyond. Any good coach will hold the stance that all of the positions on the gridiron are of an equal importance. Yet without a running back commitment in the Class of 2020 thus far, one has to believe that the position is of the utmost importance heading into the upcoming recruiting weekend in Athens. It would also seem that at this time that the UGA coaching staff are focusing on 5-Star RB's Kendall Milton and MarShawn Lloyd. Milton recently made it known on Twitter that he will be releasing his top schools on Friday at 4 P.M. (PST) and the "Red and Black" are thought to be in the mix. Even with the major focus being attached to the two aforementioned backs, the UGA coaches must set their recruiting sights on others in the class given a scenario unfolds in which the Dawgs miss out on Milton and Lloyd. They indeed have done just that in case anyone is unaware of such. Among the backs that have received visits from the Georgia coaching staff in recent weeks are 5-Star RB Jase McClellan (Oklahoma Commit), 5-Star RB Zachary Evans, and 5-Star RB Demarckus Bowman (Clemson Commit). Another name that can also now be added to that list is Class of 2020 4-Star University of Miami RB commit Don Chaney Jr. of Belen Jesuit Prep High School in Miami, Florida. Georgia Bulldogs' Offensive Coordinator James Coley made a trip to Miami to check in on and see the elite running back that is already committed to the Hurricanes.
Some out there might be thinking that the Dawgs have no chance whatsoever to land some of the backs previously mentioned above as most of them are already committed to play with another collegiate program. This could never be a more wrong and inaccurate way of thinking and it is untrue. Does anyone remember the name Roquan Smith? The UGA linebacker played his way into legendary status in his time "Between The Hedges" and went on to be a top 10 pick in the NFL Draft to the Chicago Bears. One may recall that Smith had initially committed to play for UCLA before he ultimately decided to play for the Dawgs. Ponder for a minute on what it would have been like for the Georgia Football program and its defense given that Roquan Smith had never made that decision and had never suited up for UGA. The fact of the matter is, players that have already committed to other programs do sometimes flip or change their decision. The Georgia coaching staff knows this as well or else they would not be engaging in visits with running backs or players in other positions that are already slated to play for another program. The latter name on the list of targets listed herein is no different and it is not out of the realm of possibilities that the Dawgs would be unable to sway another committed player its way. This becomes even more of a possibility as the current recruiting class becomes stronger with high end targets on the board committing to the program in Athens. Thus, there is a reason as to why UGA OC James Coley made the trip to Miami to see running back Don Chaney Jr.
Chaney Jr. is a player that has a nice build and athletic frame standing in at 5-11 and 195 pounds. He is a pure all-out thoroughbred athlete that possesses great balance and sprinter speed which he has exhibited on the track in the "Magic City". Moreover, Chaney Jr. recently won his third straight Florida High School Athletic Association 3A state title in the high jump. The 4-Star "Sunshine State" product is a composed back, has great field awareness, and is difficult for defenders to bring down. He also has very reliable hands making him a legitimate passing target to go along with his running capabilities. As a Sophomore in 2017, he rushed for over 1400 yards and some 20 touchdowns. His Junior Campaign brought about more of the same as he carried the ball 98 times for 1,079 yards and 15 touchdowns. Don Chaney Jr. is currently rated the #7 overall running back in the nation and the #4 overall player in the state of Florida for the Class of 2020 per 247Sports Composite Rankings. He was the recipient of 19 offers before committing to play for the Hurricanes this past February. Before that decision, Chaney Jr. had only visited Georgia one time in an unofficial capacity in March of 2018. If Bulldogs' Offensive Coordinator James Coley can swoop in to Florida and sway his commitment it would be a big win for the Georgia Football program. Coley and the rest of the Georgia staff seem to think that such is a valid possibility and they will likely continue on in their efforts to recruit the talented athlete and running back to play for the Dawgs. Those same efforts will continue on with other committed backs and players of other positions that are currently already committed to play elsewhere. Do not be surprised if they are not able to pull a rabbit out of the hat on the recruiting trail with Chaney Jr. or with some other targeted prospect that has already pledged to play somewhere else.