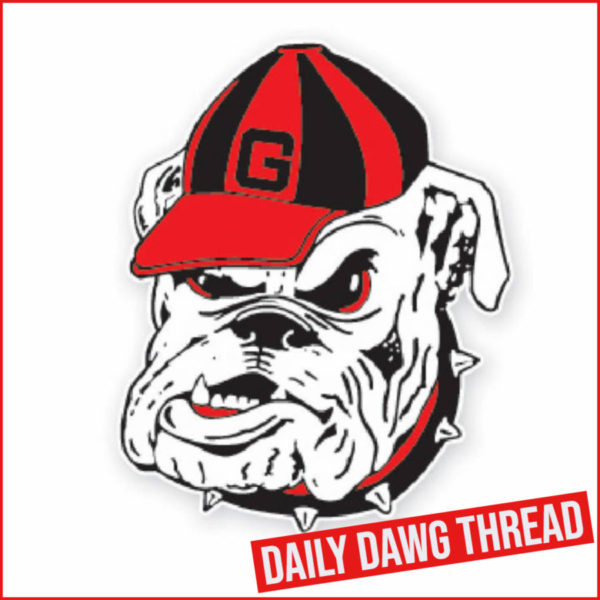 In the midst of the opening of SEC Media Days, one of the fastest prospects of the 2020 recruiting class released his top schools on Monday afternoon. Wide receiver Arian Smith dropped a top-8 that included UGA and 5 other SEC programs along with Oklahoma and Florida State.
Smith narrowed down his list from over 21 scholarship offers. The Bulldawgs offered the speedster back in April of last year. He is rated a 4-star by 247Sports along with ESPN, and Rivals has him as a 3-star. 247 has Smith as the No. 34 WR prospect in the 2020 class while ESPN has him as the No. 15. Regardless of his rating or ranking, the 6-foot-1 and 170 lbs Lakeland High School rising senior can flat out fly.
He ran a 10.39-second 100-meter and a 21.01 200-meter over the spring for the Mulberry High School track and field team. Last year, he set a 25-foot and 3.25-inch mark in the long jump. That speed translates to the football field as the Panther's used him all over the field where he carried the ball 73 times for 830 yards and 11 touchdowns as a junior.
While he may be raw as a receiver, Smith has the potential to take the ball to the house every time he touches it. He reminds of me a lot of Mecole Hardman, Jr. in that respect. But with the Bulldawgs having three WRs committed for 2020 already, would Georgia take a fourth?
UGA currently has Marcus Rosemy, Justin Robinson, and athlete Corey Wren committed as receivers for 2020 with offers out to 41 others, of which, 19 are still uncommitted. On the roster, the Dawgs have 10 scholarship WRs currently.
2019 UGA Football Roster – Scholarship WRs
Tyler Simmons (Senior)
Lawrence Cager (Graduate)
Demetris Robertson (4th year Junior)
Trey Blount (Junior)
Matt Landers (Redshirt Sophomore)
Tommy Bush (Redshirt Freshman)
Kearis Jackson (Redshirt Freshman)
Dominick Blaylock (Freshman)
George Pickens (Freshman)
Makiya Tongue (Freshman)
This fall is Simmons and Cager's final year of collegiate eligibility and depending on how good of a season Robertson has, he could potentially forgo his senior year and declare for the 2020 NFL Draft. That would leave 7 on scholarship headed into 2020, and if Rosemy, Robinson, and Wren remain committed, signing with Georgia, that would put Georgia back up to 10 scholarship receivers… not counting any other departures or transfer additions between now-and-then. Still, though, I think there is room for Arian Smith. He has the potential to be an impact player at WR and as a returner or gunner on special teams at UGA.
Make sure to check out Arian Smith's highlights by clicking on the video clips below.