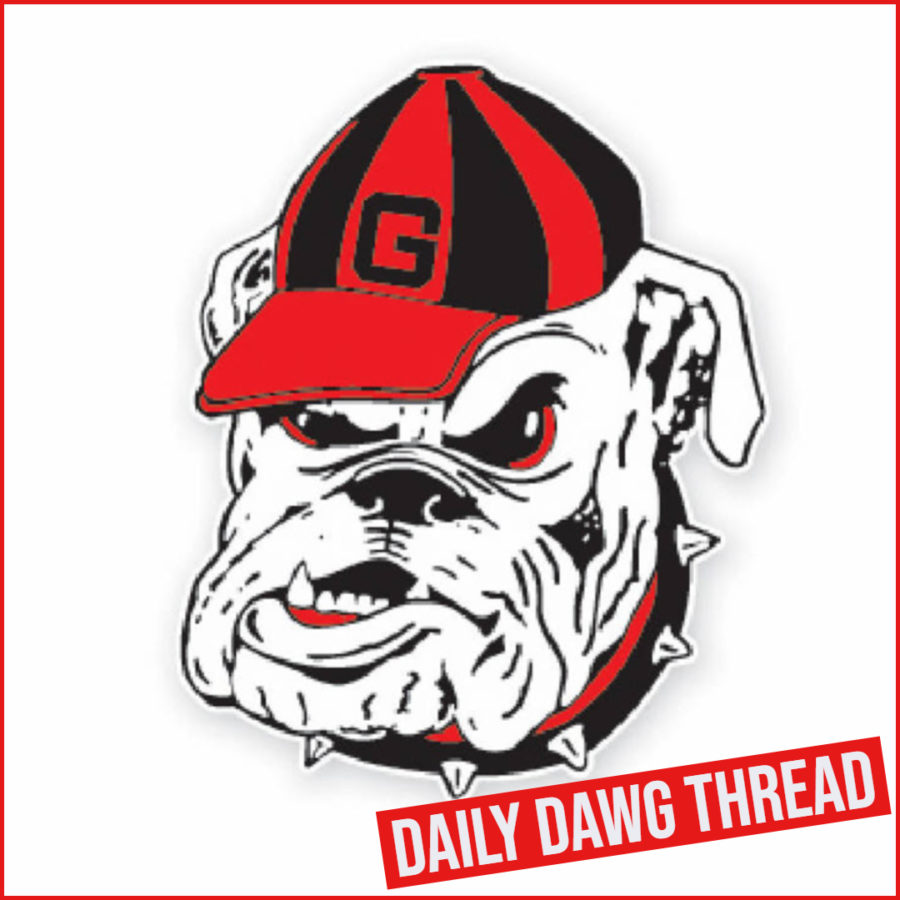 Daily Dawg Thread – 17June2019 – Class Of 2022 ATH Deyon Bouie – By Matthew Hall
The Georgia Football program played host to a number of potential recruits over the Father's Day weekend including UGA "wish list" priority and Class of 2020 5-Star RB Kendall Milton out of Clovis, California.
Some of the other prospective players and Georgia Football commits in attendance included Class Of 2020 4-Star OT Joshua Braun, Class Of 2020 4-Star OT Tate Ratledge, Class Of 2020 4-Star CB Jalen Kimber, Class Of 4-Star WR Maliq Carr, Class of 2021 WR Chris Hilton, and Class Of 2021 TE Moliki Matavao.
One final target that was confirmed to be in Athens visiting the Georgia Football program is young but he has a distant connection with UGA Head Coach Kirby Smart as it relates to where he plays. Class of 2022 ATH Deyon Bouie of Bainbridge High School in Bainbridge, Georgia was also a visitor to "The Classic City". If one did not catch the connection, Bainbridge is Kirby Smart's alma mater.
As previously noted, Bouie is young and raw and still has much room for growth physically given that youth. Nonetheless, the 5-11 and 165 ATH is very versatile and has played the positions of quarterback and defensive back giving weight, heft, and validity to his designation as an Athlete. Even with his capability to make plays under center, the South Georgia prospect has truly shined when playing at the CB position. In Bainbridge's GHSA State Championship campaign in 2018, the rising athletic playmaker logged 31 total tackles (30 Solo Tackles, 1 Assisted Tackle), 12 passes defended, 1 fumble recovery, and 6 interceptions of which 2 were returned for touchdowns. He would also go on to add 186 yards receiving on 8 receptions and 1 touchdown on the other side of the ball for the State Champion "Bearcats".
Bouie has already compiled 7 offers exhibiting that he has caught the attention of many programs already in spite of his limited amount of play since embarking upon the realm of Georgia high school football. Those offers are from some pretty prestigious football programs though and include the likes of Florida, Florida State, Oregon, South Carolina, Tennessee, Kent State, and the Dawgs. The "Kirby connection" appears to have paid off thus far with regards to Bouie as he is presently slated to be 100% lock to play for the Georgia Football program in the future per 247Sports Crystal Ball Predictions. Such could change over time though as he is young and still has a great deal of time before his National Signing Day comes to fruition. He will have to put on some size moving forward but this development should come about as expected given he still has an ample enough amount of time to grow over the next few seasons. Look for Smart and the Dawgs to continue their close and already cordial recruiting relationship with Bouie moving forward and do not be surprised if this one does not choose to "Commit To The G" sooner rather than later.