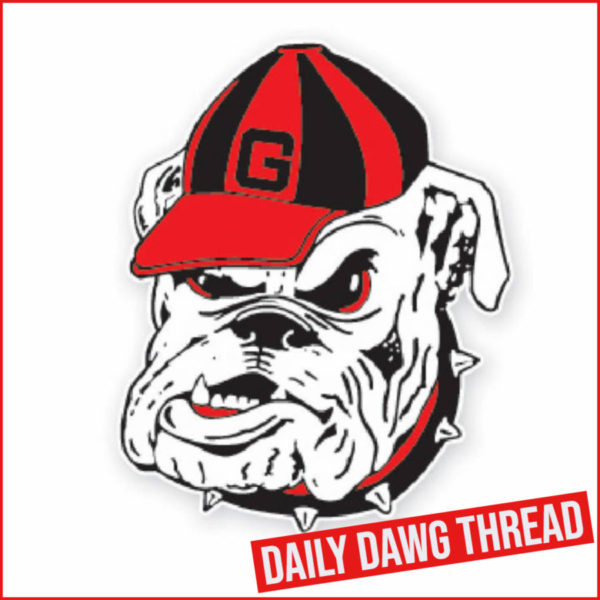 Payton Page, a defensive tackle prospect from Dudley High School out of Greensboro, NC, will be taking an unofficial visit to Athens for Georgia's home game versus Notre Dame on September 21st.
I will be at the University of Georgia on the 21st🔴⚫️@KirbySmartUGA

— Payton Page (@PaytonPage55) September 12, 2019
The 6-foot-4 and 315 lbs junior is rated a 5-star prospect by 247Sports, the No. 1 DT, the No. 1 player from the state of North Carolina, and the No. 5 overall recruit in the nation. Rivals rates Page a 4-star prospect, the No. 1 player from North Carolina, the No. 1 DT, and the 14th overall recruit in the country for 2021.
So far, Page has racked up over 33 scholarship offers that include Alabama, Auburn, Clemson, Florida, LSU, Michigan, North Carolina, Ohio State, Oklahoma, and Texas A&M along with Georgia just to name a few. The Bulldogs were one of the first four schools to offer Page back in May of 2018 and he took an unofficial visit back in February.
Truly blessed to receive another offer from @FootballUGA @RivalsFriedman @simplyCoachO ✊🏽🤟🏾#blessed pic.twitter.com/27Td5QYFgo

— Payton Page (@PaytonPage55) May 16, 2018
Georgia was Amazing….to be continued🥶@FootballUGA @KirbySmartUGA @cheesy_Trav18 @DemetricDWarren @RivalsFriedman @DBoyzFootball @JoeSireraNR #336TAKEOVER🙏🏽 pic.twitter.com/HfgiyfzZzu

— Payton Page (@PaytonPage55) February 3, 2019
You can watch Payton Page's 2018 sophomore highlights by clicking on the video below.
Sophomore Highlights