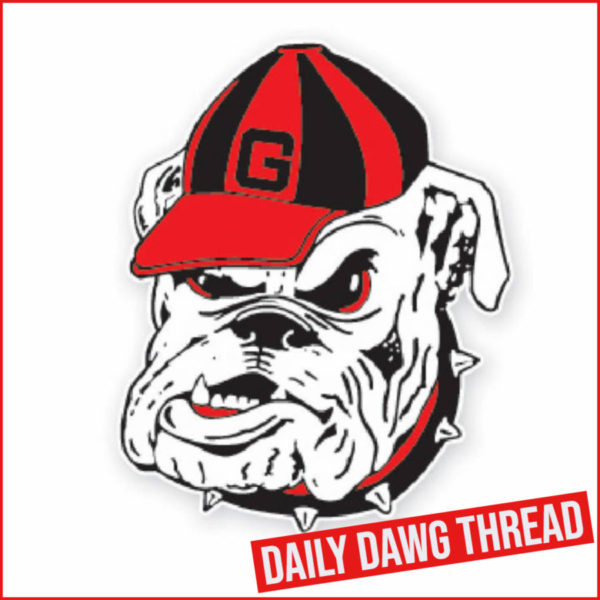 Saturday's homecoming game between the Bulldogs and Wildcats, which will be the last home game for UGA until November 9th versus Missouri, will feature a number of recruiting prospects visiting Athens. That lists includes 2020 uncommitted prospects Justin Flowe, Arik Gilbert, and Xzavier Henderson along with UGA commit Marcus Rosemy, who are all on official visits.
Here is the visitor's list for the Georgia vs. Kentucky game.
Note: Visitor's list is subject to change and may not include all prospective student-athletes visiting UGA this weekend.
Updated as of 12:09 a.m. EST, Friday, October 18, 2019
Class of 2020
UGA Commits
Marcus Rosemy | 4-star WR | 6-foot-2 | 195 lbs | St. Thomas Aquinas, FL
Uncommitted
Justin Flowe | 5-star ILB | 6-foot-2 | 225 lbs | Upland HS, Upland, CA
Arik Gilbert | 5-star TE | 6-foot-5 | 253 lbs | Marietta HS, GA
Xzavier Henderson | 4-star WR | 6-foot-4 | 180 lbs | Columbus HS, FL
Zykeivous Walker | 4-star DE | 6-foot-4 | 260 lbs | Schley Co. HS, GA
Committed elsewhere
Ricky White | 3-star WR | 6-foot-1 | 175 lbs | Marietta HS, GA | Committed to Michigan State
Class of 2021
Uncommitted
BJ Harris | 3-star RB | 5-foot-10 | 193 lbs | McCallie School, TN
Jack Hollifield | 4-star TE | 6-foot-3 | 225 lbs | Shelby HS, Shelby, NC
Xavian Sorey | 4-star ATH | 6-foot-3 | 214 lbs | Graceville HS, FL
James Williams | 5-star Safety | 6-foot-5 | 218 lbs | Western HS, FL
Class of 2022
Uncommitted
Addison Nichols | O-Line | 6-foot-5 | 270 lbs | GACS, Norcross, GA
Terian Williams II | Athlete | 5-foot-11 | 170 lbs | Parkview HS, GA
Athens this weekend 🐶 #GoDawgs pic.twitter.com/hz9N4ioWyi

— James Williams (@Begreat_20) October 17, 2019
Official Visit This Weekend 🐶⚫️🔴##GoDawgs pic.twitter.com/P0LhZCFUrv

— Marcus Rosemy 🌐 (@rosemy_marcus) October 16, 2019
The Playmaker will be in Athens this weekend #2022 #triplethreat @KirbySmartUGA @CoachCwarren @jamesellisuga pic.twitter.com/tNtxHFKkos

— Terian Williams II (@T_WilliamsD1) October 17, 2019
For the latest videos on interviews and press conferences with coaches and players, make sure to check out and subscribe to Bulldawg Illustrated's YouTube channel:
A grassroots effort to unite the Bulldawg Nation. www.BulldawgIllustrated.com