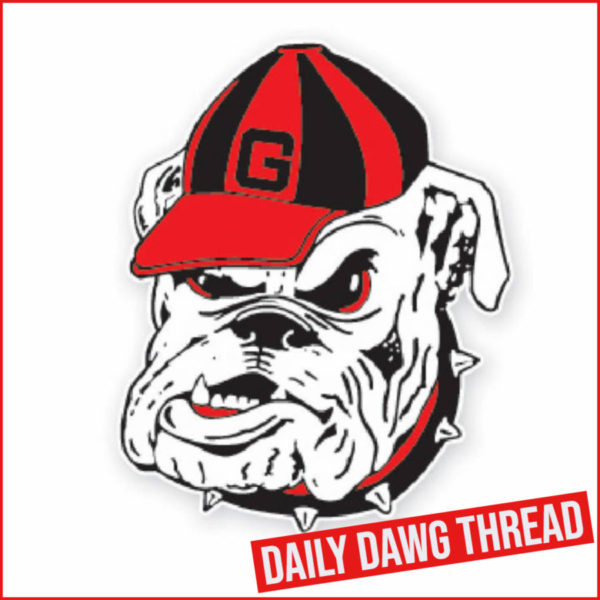 Running back A'shaad Johnson (formerly known as Ashaad Clayton) just might have Georgia on his mind. The 6-foot-1 and 200 lbs senior tailback was offered by UGA back in April of 2017 and were the first SEC school and the second major program to do so. Johnson Tweeted out on Saturday night that he is making plans to come to Athens to visit the Dawgs soon.
I will be visiting the University of Georgia soon…🐶

— ً (@shaad210) August 18, 2019
247Sports rates Johnson a 4-star prospect, the No. 11 RB, the No. 4 player from the state of Louisiana, and the No. 132 player overall nationally for the 2020 recruiting class. Rivals also rates Johnson a 4-star prospect, but their experts have him a little higher as far as positional ranking at No. 9 as well as state, No. 5, and nationally at No. 97.
The Bulldogs have one running back committed for 2020 so far, 5-star Kendall Milton from Buchanan High School in Clovis, CA, but are still looking to sign a second back in this class. As well as Johnson, the Georgia coaching staff are recruiting 5-star Zachary Evans out of Houston, TX as well as another Lone Star State prospect, 4-star EJ Smith out of Dallas. The Dawgs just missed out on local Peach State prospect Tank Bigsby who committed to Auburn last Friday on August 9th. Other running backs on UGA's radar include Colquitt County High School's Daijun Edwards and McEachern High School's Jordan Simmons, who is the younger brother of senior Georgia wide receiver Tyler Simmons.
In-state major power LSU has been the likely top school for Johnson but Georgia has been right there nipping at the Tigers' heels since offering him as a sophomore. In addition to the early offer, Johnson is a teammate of UGA's most recent 2020 commit, offensive lineman Sedric Van Pran. With teammate Van Pran in his ear about the Bulldogs, what Johnson decides to do next is worth paying attention to.
Here are some highlights of A'shaad Johnson. Just click on the videos below to watch them.
Warren Easton vs. Leesville (LHSAA 4A Semifinals)
A'shaad Johnson rushes for over 250 yards with 3 TDs
A'shaad Johnson 2018 Junior Season Highlights