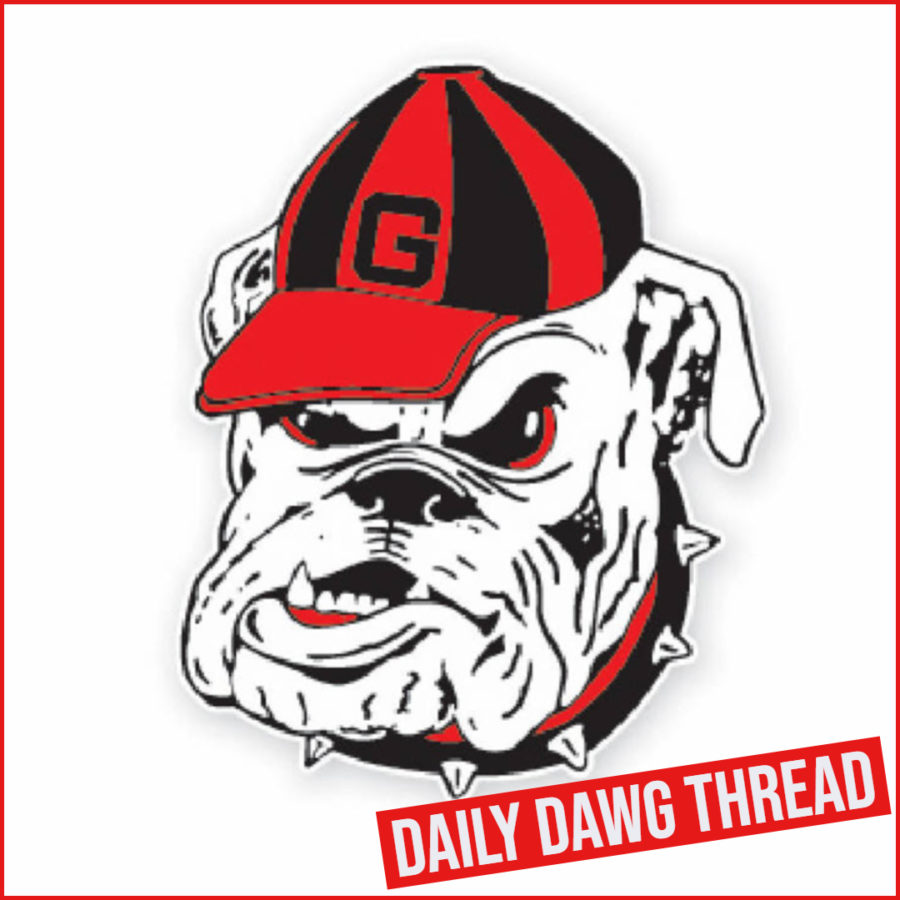 Daily Dawg Thread – 19June2019 – Class Of 2021 4-Star OT Kingsley Suamataia – By Matthew Hall
Perhaps no one within the Georgia Football program has a done a more prolific job when it comes to recruiting as UGA Offensive Line Sam Pittman. During his construction project of building "The Great Wall Of Georgia" of offensive linemen, Pittman has brought in some of the best O-Line talent in the country from the Class of 2020. Among those players in the respective class are 5-Star OT Broderick Jones, 4-Star OT Tate Ratledge, 4-Star OG Akinola Ogunbiyi, and most recently 4-Star OT Joshua Braun. To provide one with a vantage point of just how "big" these offensive line stars are, the 4 UGA O-Line commits from the Class of 2020 have a combined weight of 1,250 pounds and none are shorter than 6-3.5 with the tallest being 6-6.5. While the addition of the aforementioned "refrigerators" is a major accomplishment and a sight to behold, Pittman's focus does not just pertain to this year's current recruiting cycle. Rather, Pittman has been and continues to look into the future of the offensive line for the program that he recently was quoted as saying that he has always dreamed about coaching at. An example of such can be seen in a potential future offensive line member that was a recent visitor to Athens of which resulted in the extension an offer from Pittman and the Dawgs. That prospective O-Line member of the future is Class of 2021 4-Star OT Kingsley Suamataia of Orem High School in Orem, Utah.
Suamataia is currently rated the #13 overall offensive tackle and the #1 overall player in the state of Utah for the Class of 2021 per 247Sports Composite Rankings. The "Beehive State" OT has a tall, lean, and athletic build standing in at 6-5 and 288 pounds. As so, he fits the prototypical mold that Pittman and the Dawgs are trying to bring into the program to fill the file and ranks on the "Red and Black" offensive line. He has long arms and a good foundation with an uncanny ability to stay in front of the defenders he is placed up against. Suamataia is nimble, has the speed to blow past the man in front of him, blocks well, and is very mobile for the frame of which possesses. The Orem High offensive tackle is very versatile and has the potential and capability to play tackle or guard based upon the need to fill a position and slot. As a Sophomore in 2018, Suamataia compiled 78 pancake blocks in 12 games played. He is a hard worker on the gridiron and he maintains a sense of humbleness to always keep striving to improve his game and his play on the offensive line.
Though still young and with room for growth in terms of his weight, run-block technique, and with respect to toughness in general, Suamataia is already highly sought after holding 25 offers. Many of those offers are from Power 5 programs to include the likes of Oregon, Alabama, Florida, Tennessee, Ole Miss, Ohio State, and the Dawgs among others. Aside from the plethora of extensions of offers from top collegiate football programs, his superlative play on the football field recently led to his selection as a Class of 2021 member to participate in the Polynesian Bowl as an all-star and ambassador.
Look for UGA Offensive Line Coach Sam Pittman and the Georgia Football program to continue to court and recruit the talented OT moving forward with the hope that will ultimately decide to "Commit To The G" and play "Between The Hedges" on Saturdays in the future. Stay tuned for more developments and events with Suamataia's recruitment as it relates to the Georgia Football program as they unfold, transpire, and come to fruition. Until then and as always, Go Dawgs!!!