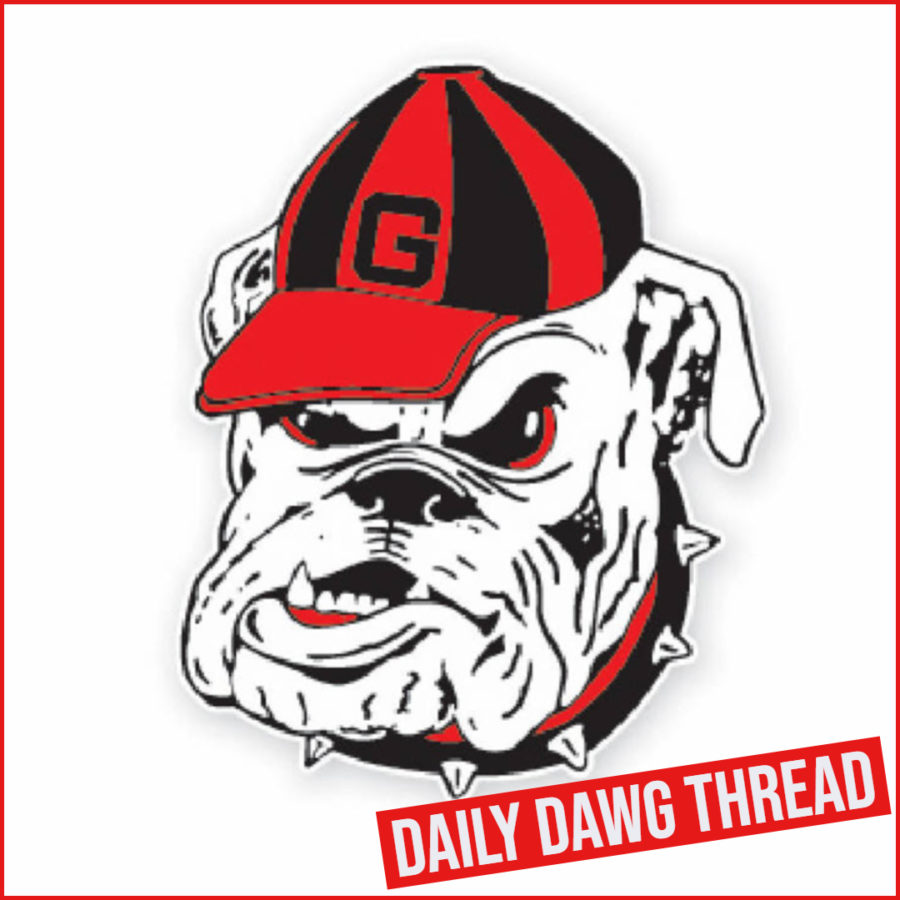 Daily Dawg Thread – 19May2019 – Class Of 2020 4-Star Safety Xavion Alford – By Matthew Hall
The Georgia Football program's big recruiting weekend has been in full force this weekend and the "UGA Scavenger Hunt" appears to have been taking place as Head Coach Kirby Smart and the Georgia coaching staff try to reel in some of the nation's best talent to play for the Dawgs. Recruiting target and Class of 2020 5-Star CB Kelee Ringo chimed in on Twitter exhibiting such to be the case as he posted a couple of Tweets in regards to the activity being held in Athens.
While the impact and the outcome of the festivities in Athens remains to be evaluated and seen, what is clear is the Bulldogs' need to continue to secure the players for the 2020 class and for the future. One of those potential targets at the defensive back position that Georgia has had its eyes on and for good reason is Class of 2020 4-Star Safety Xavion Alford of Shadow Creek High School in Pearland, Texas.
Alford is currently rated the #15 overall safety in the nation and the #26 overall player in the state of Texas for the Class of 2020 per 247Sports Composite Rankings. He possesses an athletic frame for the position with room for growth standing in at 6-0.5 and 188 pounds. The "Lone Star State" prospect has an excellent football skill set as it relates to his hands and is very productive defensively against the pass. He is a player that always seems to be near where the ball is on the field much like Bulldog defensive legend of not long ago Roquan Smith. Just shy of 200 pounds, he hits defenders well thanks in part to good speed and his ability to run downhill. He has exhibited that he has the tools to cover wide receivers well along with providing good coverage downfield. In 2018, Alford earned a first-team all-district selection as a Junior in the state of Texas while helping Shadow Creek to a 15-1 record and the state runner-up in Texas Class 5A Division I. In that campaign he logged 70 total tackles (58 solo tackles, 12 assisted tackles), 2 tackles for loss, 6 interceptions (1 interception for a TD), and 21 passes defended against.
So where do the Dawgs stand with this elite DB in terms of recruiting? Recently, Alford spoke with UGASports.com's recruiting insider Jake Reuse and shed some insight as to that inquiry.
"It was just Coach [Charlton] Warren and everything. I talk to them a lot. Coach Warren and I talk on a daily basis, and they're making it clear that I'm wanted in this 2020 class," Alford explained as to why the Bulldogs made his top ten. "They need me. I knew him from Florida, and we were talking and everything. We were getting to know each other. Then, he made the move to Georgia. He has a record for defensive backs. It's just the relationship. I'll be going up there soon."

Class Of 2020 4-Star Safety Xavion Alford To UGASports.com's Jake Reuse On Georgia
While currently tabbed as going to LSU per 247Sports Crystal Ball Predictions, it should be noted that Alford has never been a visitor in Athens. He intends to make a trip to "The Classic City" this upcoming Summer of which could lead to a switch in the aforementioned predictions of him going to play in Baton Rouge for the Tigers. Georgia has recruited the state of Texas in a major way as of late and recently garnered commitments from Texas prospects Class of 2020 4-Star CB Jalen Kimber and Class of 2020 4-Star OG Akinola Ogunbiyi.. Alford is a highly sought after defensive playmaker and holds some 42 confirmed offers including ones from other Power 5 programs like Alabama, Auburn, and Florida among others. Could the Dawgs keep the recruiting pipeline in Texas going by convincing Alford to "Commit To The G"? This is a question that remains to be seen and one that will not likely unfold until he has had an opportunity to see the environment and to experience the culture of the football program at Georgia under Head Coach Kirby Smart and company. As so, stay tuned for more developments and Go Dawgs!!!