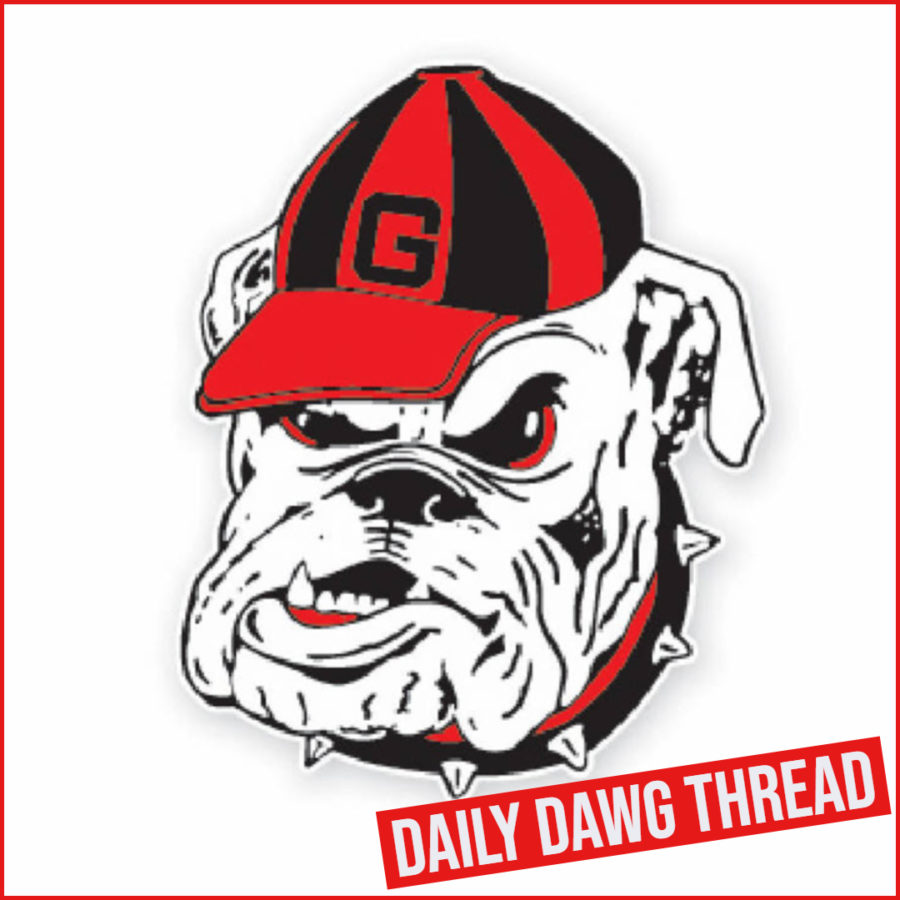 Daily Dawg Thread – 20May2019 – Georgia Football Among Programs To Offer Class Of 2023 WR DeAndre Moore Jr. – By Matthew Hall
The Georgia Football program's big recruiting weekend has wrapped up and it would appear that it was a success despite having no announcement of any prospect committing over its duration. Many of those potential targets in attendance took to Twitter to make such be known for others to see.
Along with the aforementioned and other's mentions of high praise in regards to the weekend and in regards to the Georgia Football program, a couple of prospective players of the future included the Dawgs when they released their top schools on Sunday. The first prospect to do so was Class of 2020 3-Star OG Gerald Mincey who is slated to choose Florida per 247Sports Crystal Ball Predictions.
The latter to put the Georgia Bulldogs among his top schools of choice Sunday night was Class of 2020 4-Star DT Jalen Carter who was in attendance in Athens over the weekend and who is now trending to the tune of 100% UGA per 247Sports Crystal Ball Predictions.
Many may find that the offering of a scholarship to a middle school player is ridiculous on its face value. This seems even more true provided that he would not be able to sign with any program until at least December of 2022. Such may not be a scenario or situation that is so far-fetched with regards to Moore though. One has to have something going for him to receive three Southeastern Conference offers on the same day right?
While many of the nation's top talent visited the University of Georgia this past weekend, a different up and coming player has garnered a great deal of attention as of late and for good reason. The Dawgs are among the various collegiate programs that have offered Class of 2023 WR DeAndre Moore Jr. of Desert Pines in Las Vegas, Nevada. What makes the offering of an eighth grader that has yet to even play a game of football at the high school level more interesting is that the young WR received 6 separate offers over the course of two days. Hawaii was the first program to offer Moore on May 15 and then the incoming Freshman was extended offers by Auburn, Florida, Arizona State, Georgia, and Alabama on the following day. The Las Vegas prospect is the first and only player in the class of 2023 to have received any offers.
Though young, Moore already possesses a nice frame in relation to his years standing in at 5'11 and 180 pounds. Despite his youth, the incoming Desert Pines wide receiver is one that is fast and gritty on the gridiron. He is a legitimate deep ball threat and he has already exhibited an ability to outpace the opposition poised to play defense against him. Moore has great footwork, he runs productive and efficient routes when not running downfield in a deep ball formation, and he has hands that are reliable as a pass catcher. He plays with an edge, possesses a high level of confidence, and displays swagger that is beyond his years. Look for Moore to receive more offers from Power 5 programs and other schools across the country moving forward.