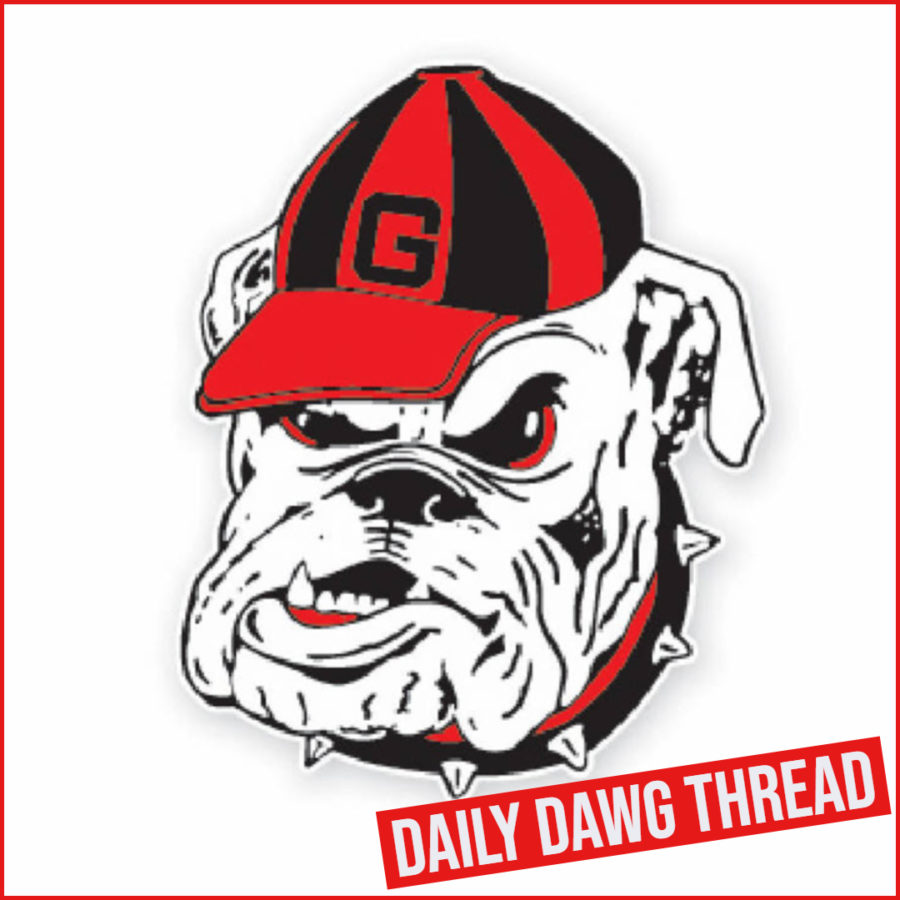 Daily Dawg Thread – 23June2019 – Class Of 2021 4-Star OT Donovan Jackson – By Matthew Hall
Perhaps no coach on the staff of the Georgia Football program has been more influential and successful in recent times as UGA Offensive Line Coach Sam Pittman. He is largely credited with building and adding to what has become known as "The Great Wall Of Georgia", a reference made to the talented and massive groups of O-Linemen that he has brought in to don the "Red and Black". Many analysts, college football insiders, and the like have already tagged the Dawgs with having the best offensive line group in the country in the coming season in terms of talent, size, and depth. Even so, Pittman has not let yesterday's successes take the place of today's victories when it comes to blazing a path on the recruiting trail and in attempting to bring the very best offensive lineman that he can to Georgia. In the current recruiting cycle, Pittman has been yet again impressive landing commitments from Class of 2020 5-Star OT Broderick Jones, 4-Star OT Tate Ratledge, 4-Star OG Akinola Ogunbiyi, and most recently 4-Star OT Joshua Braun. It would appear that the "Pit Boss" is not finished yet though as he is scheduled to spend some time with two more targets in Athens today at the University of Georgia. The first target has been covered previously on the Bulldawg Illustrated Daily Dawg Thread in Class of 2020 4-Star OC Sedrick Van Pran of Warren Easton High School in New Orleans, Louisiana. The second visitor set to be in attendance and that is slated to meet with Pittman is Class of 2021 4-Star OT Donovan Jackson of Episcopal High School in Bellaire, Texas.
Jackson is currently rated the #7 overall offensive tackle and the #6 overall player in the state of Texas for the Class of 2021 per 247Sports Composite Rankings. He is already a mountain of a man for his years standing in at 6-4 and 308 pounds. As so, he fits the prototypical mold of the type of offensive linemen that Pittman and the Georgia coaching staff are trying to bring into the football program in Athens. One of the most prominent attributes the Texas OT possesses aside from his sheer physical size is his lengthy wingspan which has been measured somewhere in the 6-foot-11 area. With that kind of length in his arsenal, "The Lone Star State" OT prospect can countervail defenders off of the edge thus providing superior protection. Jackson is a proven offensive tackle in games played on the field in the state of Texas and when pitted up against elite talent from across the country at camps. He has solid and efficient close range strength and has some versatilty in that he can placed at the tackle or the guard position given the void that needs to be filled.
Donovan Jackson is a highly sought after offensive tackle holding some 33 offers. Among those offers, many are from Power 5 programs to include the likes of Texas, Texas A&M, Ohio State, Alabama, Florida, Oklahoma, and LSU among others. The Dawgs first extended an offer to the talented offensive tackle on February 26, 2018. From there he would partake in his first unofficial visit with the Dawgs on April 1, 2018. Jackson is on the record as stating that the visit to Georgia was one of the best that he has had when comparing it to the others he has taken. He seems to have already developed a nice rapport with Pittman which is never a bad thing and it is a circumstance that many offensive linemen that end up committing to Georgia are in prior to making that decision. Look for the "Pit Boss", Georgia Head Coach Kirby Smart, and the rest of the UGA coaching staff to seek to impress tomorrow with the future collegiate OT star in town. Stay tuned for more events, developments, and news on Jackson and his recruitment with the Georgia Football program as it unfolds and proffers itself. Until then and as always, Go Dawgs!!!