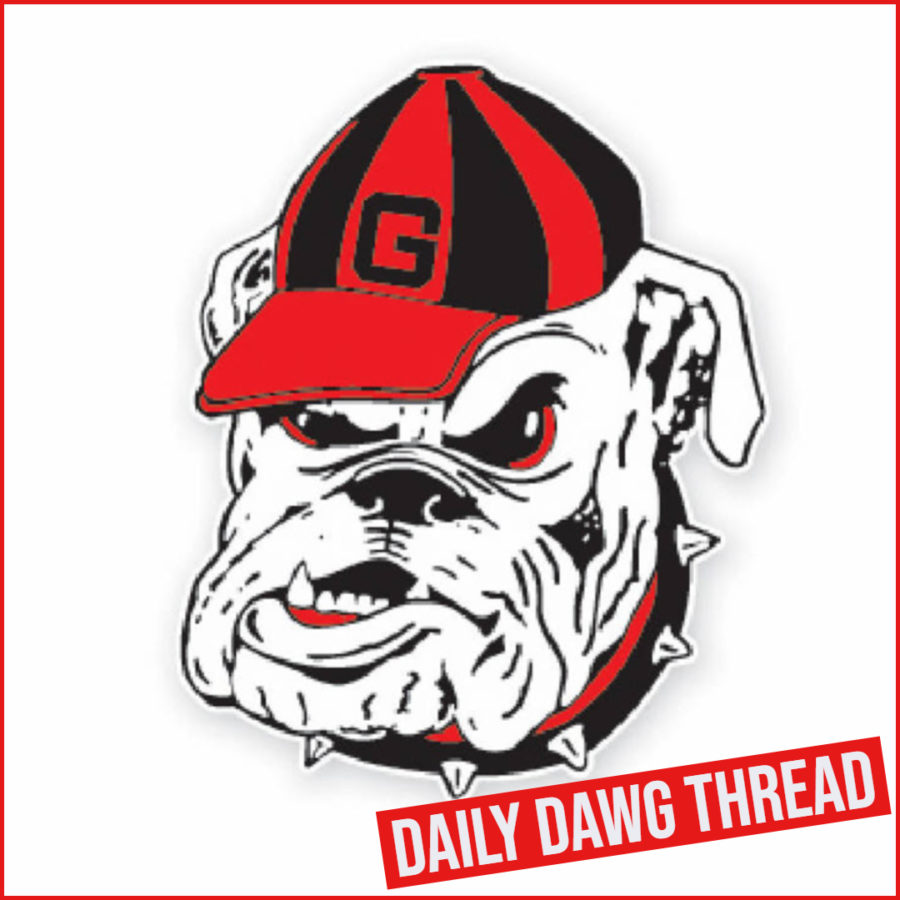 Daily Dawg Thread – 23May2019 – Class Of 2020 4-Star TE Jalin Conyers – By Matthew Hall
The tight end position is one of major focus for UGA Tight Ends Coach Todd Hartley and the Georgia Football program during the present recruiting cycle. It has been made known and public that the Dawgs are seeking to land at least two prospects for the future that play the position and that are very complementary of each other in a number of ways on the gridiron. The idea, concept, and methodology is a testament of how the game of football and the offensive scheme at Georgia is attempting to change moving forward. UGA will certainly continue to rely heavily on the run game as it always has done so earning it the moniker of "Running Back U". Yet, it would seem that Georgia Football Head Coach Kirby Smart and newly-named Offensive Coordinator James Coley want to mix it up more with a playbook that involves the tight ends in a more prolific and involved fashion offensively.
The big recruiting target names that have popped up frequently as the major tight end prospects that Georgia is attempting to bring into the program in the 2020 class include 5-Star Arik Gilbert, 5-Star Darnell Washington, and 4-Star Theo Johnson among others. The Dawgs are not taking any chances in its recruiting efforts though as it is not a guarantee that Georgia will land any of the aforementioned tight end targets. UGA Tight Ends Coach Todd Hartley has also expressed interest in yet another in Class of 2020 4-Star TE Jalin Conyers of Gruver High School in Gruver, Texas. Hartley recently made a pit stop to see the Texas target who was the recipient of a Georgia offer at the beginning of April.
Hartley and the Dawgs are not the only program interested in garnering a commitment from Conyers it would seem. The Gruver High product has received some 22 offers since February 23, 2019, which is the day that he picked up his first official one from Texas Tech when he attended the Red Raiders' Junior Day.
So what has made Conyers stand out and become such a hot commodity in such a short span of time? For starters, the "Lone Star State" high school star has an athletic stature and frame standing in 6-4 and 220 pounds. Moreover, he is a multi-sport star that helped lead Gruver High in Texas to state championship appearances in both football and basketball. He is a very versatile football player as can be seen in the fact that he played QB at Stinnett West Texas HS as a Sophomore before enrolling in Gruver the following year. While under center at Stinnett, he completed 41 passes on 66 attempts for 659 passing yards and 10 touchdowns to no interceptions. He further added 162 yards on the ground on 23 carries and 4 rushing touchdowns. As a Junior at Gruver in 2018, Conyers was a first-team all-district selection at both WR and DB. This was a result of him logging some 37 receptions for 690 yards and 10 receiving touchdowns while rushing for 67 yards on 6 carries and 2 rushing touchdowns. Defensively, Conyers showed production and efficiency as well as he had 3 interceptions in 11 games including one returned for a touchdown. Among the 22 offers that Conyers holds, many are from Power 5 programs including ones from LSU, Missouri, Ohio State, and Oklahoma among others. Look for Hartley and the Georgia Football program to continue to court the Texas prospect moving forward as Georgia continues to expand on its recruiting pipeline it has had success with over the course of the last few months from the state.