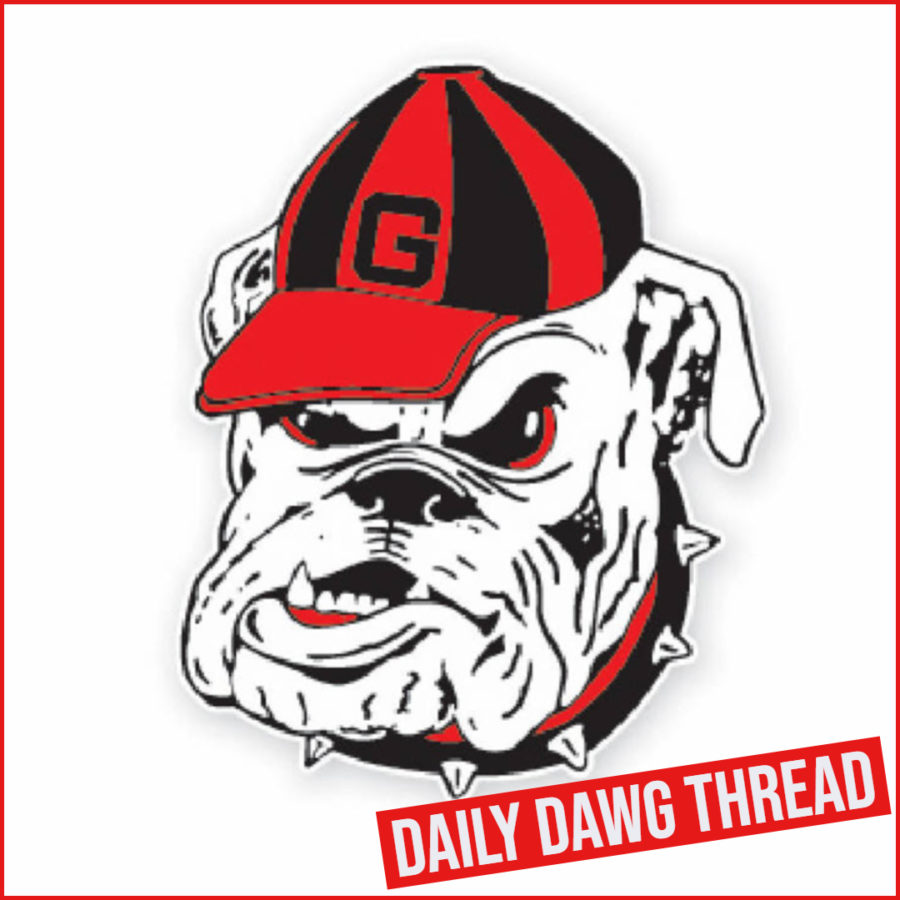 Daily Dawg Thread – 24May2019 – Class Of 2020 3-Star SDE/TE Cam Large – By Matthew Hall
Another day on the Bulldawg Illustrated Daily Dawg Thread and another tight end prospect with a Georgia Football offer up for review. The position remains one of the utmost importance for the Georgia Football program, UGA Head Coach Kirby Smart, and Bulldogs' Tight Ends Coach Todd Hartley as the Dawgs are seeking to land at least two prospects for the future in the Class of 2020 that play the position and that are very complementary of each other in a number of ways on the gridiron. Among the names that the Dawgs have been after in the respective class are 5-Star Arik Gilbert, 5-Star Darnell Washington, 4-Star Theo Johnson, and 4-Star TE Jalin Conyers. Another name can now be added to that list in Class of 2020 3-Star SDE/TE Cam Large of Noble And Greenough School of Deham, Massachusetts, who became a recipient of an offer from the Dawgs at the end of April.
The 3-Star SDE/TE prospect from "The Bay State" would then go on to be a visitor at the University of Georgia less than a month later and over the weekend of May 17 when the Georgia Football program played host to a number of elite recruiting targets. The visit to Athens that weekend undoubtedly made an impression on the Massachusetts product as he posted about the visit on Twitter citing that it was an "amazing" one.
Large would go on to shed some insight on just how well his visit to UGA last weekend went to 247Sports.com this past week.
"I was hoping to get a good view of the campus, facilities, and the coaches, and I really did. I had a good time. I saw everything I wanted to see. I like the campus a lot – it is big and spread out and not all packed into one spot. I loved the facilities – they are world-class, obviously. I loved talking to all the coaches. My dad loved it too. They are taking two tight ends and they want to get two guys who complement each other really well. They want me as a Y-tight end, so I would be in-line about 50 percent of the time and flexed out or in the backfield the rest of the time. I really liked it. I had a great time and overall it was fun. They definitely stand pretty high."

Class Of 2020 3-Star SDE/TE Cam Large On His Recent Visit To Athens Per 247Sports.com
Cam Large is currently rated the #15 overall TE in the country and the #5 overall player in the state of Massachusetts for the Class of 2020 per 247Sports Composite Rankings. His last name coincides with his frame, build, and stature as he stands in at 6-5 and 240 pounds. He is a versatile athlete playing both the tight end position on offense and strong-side defensive end on defense. In his Junior campaign at Noble and Greenough, he compiled some 280 receiving yards and 6 touchdowns on the offensive side of the ball. He would further log 9 sacks, 13 tackles for loss, 14 quarterback hits, and 3 forced fumbles on defense.. Large currently holds 26 offers including a host of ones from Power 5 programs such as Alabama, Ohio State, LSU, Vanderbilt, Notre Dame, and Michigan among others. Given such, the Georgia Football will have to fight off other programs going forward if they plan to reel him in to play on Saturdays "Between The Hedges" at Sanford Stadium in the future. Large has made it known that he does plan to have his commitment decision finalized before his Senior season begins and that he plans to visit Georgia in an official capacity before that decision is made.