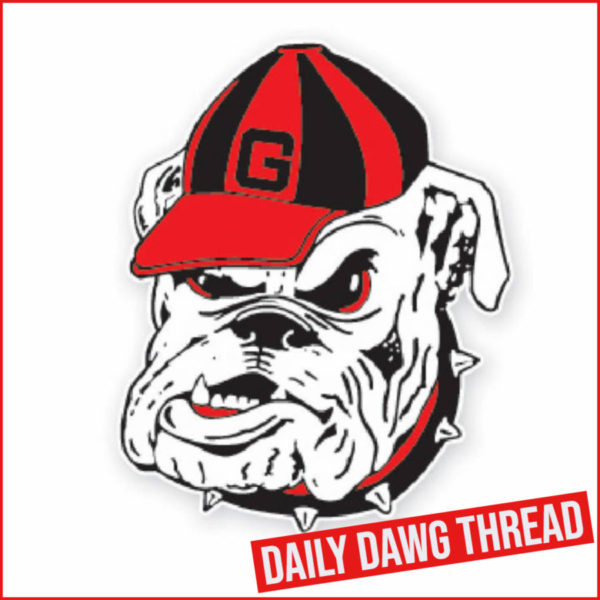 With the start of high school football this past week and over the weekend, there has been no shortage of spectacular plays early in the season, and current University of Georgia 2020 wide receiver commit Marcus Rosemy showed why he holds over 26 scholarship offers and the Bulldawgs' coaching staff want him in Athens. The St. Thomas Aquinas senior made a one-handed, highlight play of a catch on national T.V. Friday night versus De La Salle, a top-20 high school football program out of Concord, California.
These hands are Georgia-Ready!!@rosemy_marcus @STA_Football @GeorgiaFootball #CommitToTheG #GoDawgs #ATD pic.twitter.com/6c6KNmhzfu

— Who's Next (@WhosNextHS) August 24, 2019
St. Thomas Aquinas and Rosemy went on to beat De La Salle 24-14 and will host Bergen Catholic next Saturday on August 31st at 7:00 p.m. EST.
Rosemy is one of UGA's seventeen commitments for the 2020 recruiting class, including a couple of other receivers in Justin Robinson and Corey Wren. He committed to the Bulldogs back on June 20th. 247Sports rates the 6-foot-2 and 195 Rosemy a four-star prospect, the No. 5 WR, the No. 6 player from the state of Florida, and the 40th recruit overall nationally. Rivals also rates Rosemy a four-star prospect and No. 5 WR but have him ranked slightly higher as the No. 4 player from the Sunshine State and the 28th overall recruit nationally.
You can watch some of Marcus Rosemy's highlights by clicking on the below videos.