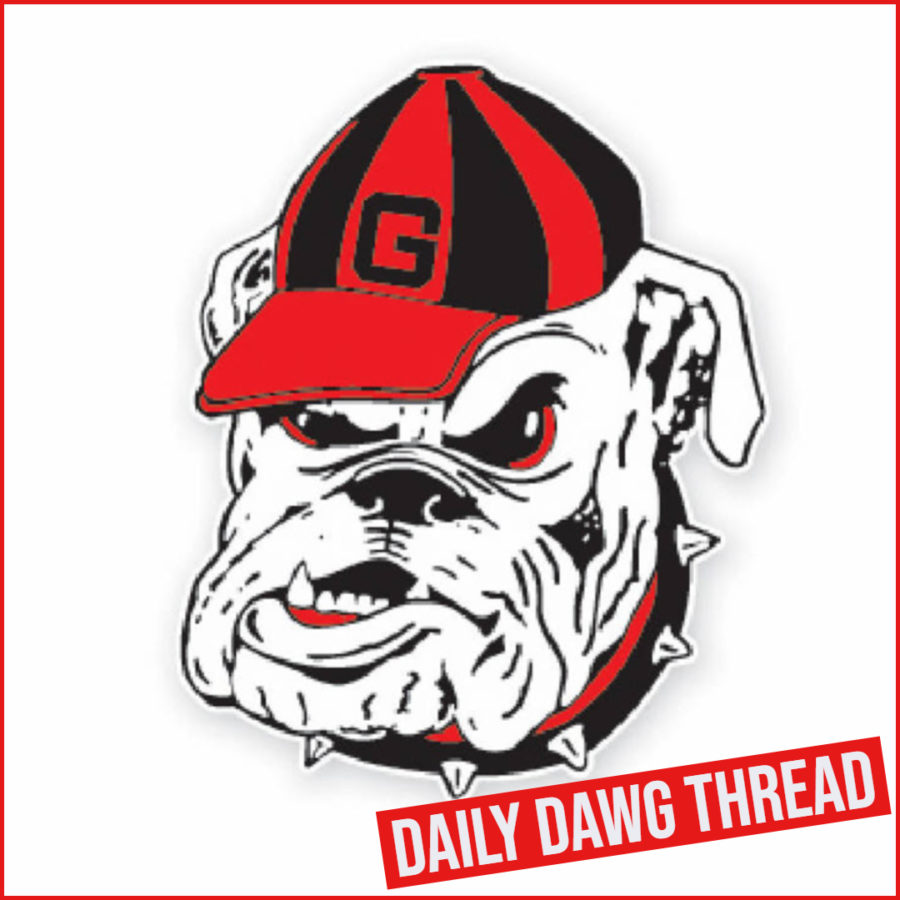 Daily Dawg Thread – 25May2019 – Class Of 2020 3-Star RB Jahmyr Gibbs – By Matthew Hall
The University of Georgia and the Georgia Football program is synonymous with the moniker of "Running Back U" stemming from the long and steeped tradition of elite running backs playing for the program. UGA Football Head Coach Kirby Smart and Georgia Running Backs Coach Dell McGee are making every effort to ensure that the aforementioned tradition continues on with the prospective prolific rushers that are a part of and that are available in the current recruiting cycle. Even recent Georgia Football commitments are getting in on the action in trying to sway some of the nation's best uncommitted running backs to play "Between The Hedges" in the future. An example of this can be exhibited with Class of 2020 5-Star OLB Mekhail Sherman reaching out to two of the Georgia Bulldogs' main targets that play the running back position on social media (i.e. Twitter).
While Class of 2020 5-Star RB's Kendall Milton and MarShawn Lloyd have garnered most of the attention of focus when it comes to the area of recruitment of the future rushing attack for the Georgia Bulldogs Football program, neither one of the star running back prospects have committed to play for UGA thus far. Milton, for what it is worth, did place the Dawgs in his "Final 4" on May 17, 2019, but it remains to be seen if Kirby and company can reel him in to don the "Red and Black".
In a perfect world for the Georgia Football program, they would land both 5-Star RB's Kendall Milton and MarShawn Lloyd. However, it is not a perfect world. What if the Dawgs are only able to bring in one of these star rushers into the program? Or even worse, what if the Bulldogs miss out on both of the running back targets listed herein altogether? While it would not be the end of the world, it would foster a more arduous path and task to fill the running back slots with capable and athletic rushers that will make an impact for the Dawgs upon their arrival in Athens. If both Milton and Lloyd should decide to play elsewhere, a couple of other big names that are on the board would include Class of 2020 5-Star RB Zachary Evans and Class of 2020 4-Star RB Seth McGowan of whom the latter is possibly the best of the bunch altogether. While all of these rushers' names probably ring a bell for those that watch recruiting closely, there is another in-state running back that does not currently possess an offer from Georgia but that has drawn some interest as of late from the Bulldogs: Class of 2020 3-Star APB Jahmyr Gibbs of Dalton High School in Dalton, Georgia.
Jahmyr Gibbs has not received the same fanfare of the previously noted running backs but that does not mean that he has not been noticed or that he is not deserved or even more worthy of such. The Dalton running back's story is unlike many other recruits in their search of where to play in the future. Gibbs' story is one of true adversity, hardship, work ethic, and dedication. The in-state back was raised by his single grandmother and at one time they found themselves staying in a local shelter. Times were tough on them both as Gibbs grew up and they often had to have help from others to have the basic necessities of life such as food, clothing, and even a place to stay. Gibbs frequently found himself bouncing around from his grandmother's to the homes of an assortment of teammates along the way. As so, stability was not a common word or scenario that existed in his life. While growing up, adversity became a common theme that Gibbs would be pitted up against and that he would have to face. The 3-Star "Peach State" product has persevered on in spite of it all and his determination and hard work has paid off in multiple facets in life and with the game of football.
The adversity and trials he was forced to face through the years have developed and molded the young athlete into a player of great character and skill on the gridiron. Those close to him resound with and have stated that he is a player and a person that is humble, respectful, and a pure joy to be around. Despite the difficult path of coming from a broken home, Gibbs has become one of the most underrated running backs in the Class of 2020. He is stout in frame, build, and stature standing in at 5-11 and 194 pounds. Gibbs has an aptitude for making tacklers miss and many college football programs out there (including Georgia) have taken notice. Along with this proclivity, he possesses an explosiveness on the run and he can change directions very quickly making it a nightmare for defenders to keep him contained. As a Sophomore at Dalton high School in 2017, Gibbs rushed for 897 yards on 134 attempts and 10 rushing touchdowns. He would expand on and put up even bigger numbers as a Junior at Dalton in 2018 rushing for 1,431 yards and 20 rushing touchdowns. His stellar play last season would go on to land him being named the Daily Citizen-News (Dalton, Georgia) Player of Year.
Jahmyr Gibbs is currently rated the #9 overall All Purpose Back in the nation and the #69 overall player in the state of Georgia for the Class of 2020 per 247Sports Composite Rankings. He has 20 offers altogether and many of those are from Power 5 programs including South Carolina, Missouri, Michigan, and Texas A&M among others. While not yet the recipient of an offer from the Dawgs, that status could change very quickly moving forward.