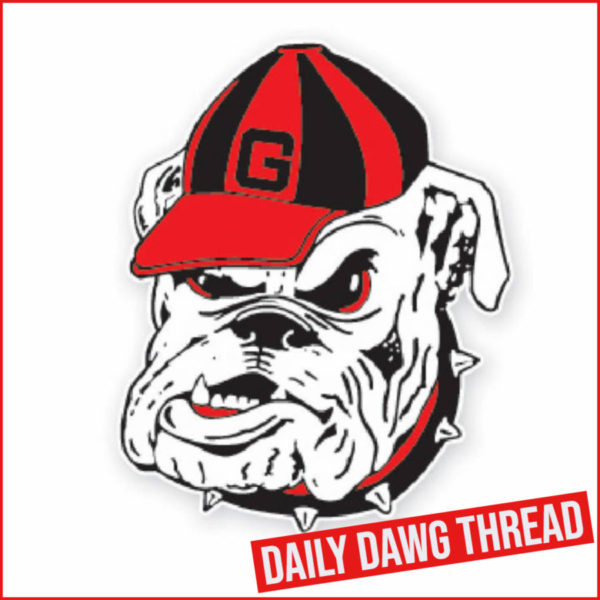 Over the weekend, UGA hosted quite a number of prospective student-athletes for the Notre Dame game. In attendance were several 2020 running back prospects which included current Bulldog commit, Kendall Milton, and uncommitted Jesuit High School senior, EJ Smith, who took an official visit.
Fastest turnaround trip ever….but well worth it….on the ground for less than 24 hours. UGA fanbase is amazing! So sorry we didn't get a chance to visit more with #DawgNation but be seeing y'all again real soon! #godawgs 🐶🔴⚫️ pic.twitter.com/pFl0NHgFjL

— Carla Milton (@CarlaMilton1) September 23, 2019
Damn… How does this NOT get you pumped up??!!!! pic.twitter.com/5QZD9u0SQt

— Chris Milton (@fatherofballers) September 24, 2019
The Georgia coaching staff is looking to sign another running back to compliment Milton in this recruiting class, and one of the top targets for the Bulldogs has been North Shore's Zachary Evans, the No. 1 running back for 2020 per 247Sports and Rivals. However, he was not among the prospects visiting UGA over the weekend and was instead in College Station at Texas A&M for their home game versus Auburn.
As many college football fans who follow recruiting may know, there has been a number of rumors swirling around Evans. The senior has not played in North Shore High School's last two games versus Ridge Point and Westfield after playing in the Mustang's season opener, a road game versus Katy, back on August 29th. There has been a ton of speculation on the fan message boards and even among media as to why Evans hasn't played. Most of those rumors involve some sort of altercation with a member of the North Shore high school coaching staff on the sideline during or after the game with Katy where the Mustangs were upended 24-21. There were even rumors that he had been dismissed from the team, but these are NOT true. Evans is still part of the North Shore High School football team.
As far as why Evans hasn't played in the last two games, as of yet, there has been no official word from Evans himself, his family, or North Shore coaches. Then last week, on Friday, Evans Tweeted out a message on his Twitter account stating "I've decided…"
I've decided 💯

— Zach Evans (@Runzekerun01) September 20, 2019
What does that mean? Has Evans decided on which school he is committing to or had he just decided on which school to visit for the weekend? Evans hasn't set a date to make his decision announcement and even though it was rumored he might make back during the first week of September, he could end up taking his recruitment into December, January, or even February. But as it stands now, it looks like the Aggies may have picked up some momentum in recruiting Evans.
If Georgia misses out on landing Zachary Evans, who could be the potential second running back in this 2020 class?
One other 2020 running back prospect also made it to The Classic City for the game, Tank Bigsby, who is currently committed to Auburn. It is possible the UGA coaching staff could try to flip Tank. As previously mentioned, the son of Emmitt Smith, 4-star tailback EJ Smith, took an official visit to Georgia over the weekend and had a very good experience.
Athens put on a show tonight!! I want to thank all the people who setup this official visit for me.#godawgs @GeorgiaFootball pic.twitter.com/M9wgviJphz

— EJ (@ejsmith_22) September 22, 2019
Per 247Sports, EJ Smith is the No. 4 all-purpose back, the No. 17 player from the state of Texas, and 120th overall recruit in the 2020 class.
There are also a couple of other uncommitted prospects that the Bulldog coaching staff has offered. Ashaad Johnson(formerly known as Ashaad Clayton), a 6-foot-1 and 200 lbs senior out of Warren Easton High School, New Orleans, LA, and Daijun Edwards, a 5-foot-10 and 201 lbs senior out of Colquitt County High School in Moultrie, GA.
And Georgia could also end up standing pat with just Kendall Milton on board. All I can say when it comes to UGA's running back recruiting for 2020 is stay tuned. This one could get interesting.