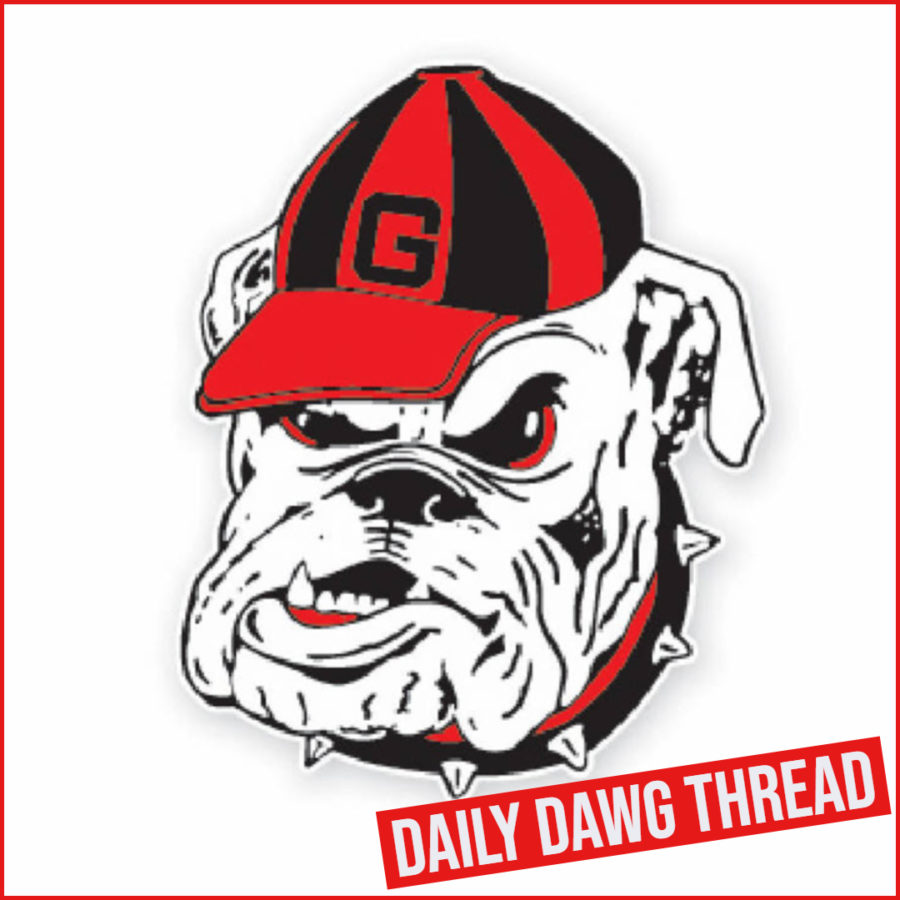 Daily Dawg Thread – 27May2019 – 2019 Brandon Wood Football Camp – By Matthew Hall
For the third consecutive year a former Georgia Football Defensive Lineman will host a skills and position camp on May 31, 2019, through June 1, 2019, at Haralson County High School in Tallapoosa, Georgia. Brandon Wood played Defensive Tackle for the University of Georgia from 2006 through 2009 after playing high school football at Haralson County High School.
At Haralson County, Wood was a member of the Atlanta Journal-Constitution's Super 11, Super Southern 100, and was a Class AAAA All-State football player while playing for the rebels at Haralson County. Along with the aforementioned accolades he was named to the Georgia Sports Writers Association Class AAAA All-State Team, the ESPN Top 150, and was the Rivals.com #10 ranked Defensive End in the Nation (Top 50 in Georgia). Wood would go on to be named the Times-Georgian Defensive Player of the Year and compiled 48 tackles and 4 sacks along with 800 rushing yards and 8 touchdowns during his senior year of high school. As a Junior rushing for the Rebels, he ran for nearly 1,200 yards and 14 TDs while adding 100 tackles and 14 sacks on the defensive side of the ball. He led Haralson County to its first playoff appearance in 38 years in 2005.
Once a member of the Georgia Bulldogs, Wood was redshirted in 2006 was limited in 2007 after battling shoulder injuries that required surgery. He would go on to appear in 6 games that season with the Dawgs and showed great versatility making the shift from defensive tackle to defensive end two weeks into the season. He would appear in 10 games in 2008 and recorded 11 tackles and 9 quarterback hurries during that campaign with his best games on the field coming in against Georgia Southern and Central Michigan. In his final season at Georgia in 2009, Wood would appear in 10 games and logged 14 tackles. The Haralson County product would go on to have left shoulder and left wrist surgeries to repair injuries suffered in Georgia's Capital One Bowl game in 2009 when the Dawgs defeated Michigan State by a score of 24 to 12.
While Wood's playing days are over, he has been and continues to give back to his community through his annual football camp of which features former Georgia Football players, other former collegiate athletes, and former and current NFL players. Wood's football camp is split into two divisions with those falling between the K-5 levels receiving instruction about the fundamentals, techniques, and positions on the game of football on June 1, 2019, from 9:00 AM through 11:00 AM. The second division is for young athletes from grades 6-12 and is a more intensive skills and position camp session. The "Under The Lights Camp" for these players will be held on May 31, 2019, from 6:00 PM through 10:00 PM. Both divisions will take part in the football camp at Haralson County High School located at 1655 Georgia Hwy 120, Tallapoosa, Georgia, 30176.
This year's Brandon Wood Skills & Position Camp will feature insight, advice, and instruction from some of the following former UGA Football players, former collegiate athletes, and former and current NFL players (Note – List Is Not Exhaustive):
Rennie Curran – Former UGA and NFL LB
Geno Atkins – Former UGA and current NFL DT for the Cincinnati Bengals
Jarvis Jones – Former UGA and NFL LB
Brandon Boykin – Former UGA and NFL CB
Tavarres King: Former UGA and NFL WR
Garrison Smith – Former UGA and NFL DT
Darius Dewberry – Former UGA LB
Richard Samuel – Former UGA RB
Ken Shackleford – Former UGA and NFL OT
Mike Thornton – Former UGA and NFL DT
Vince Vance – Former UGA And NFL OT
Arnold Harrison – Former UGA and NFL LB
A special guest and motivational speaker will also be on hand for this year's Brandon Wood Skills & Position Camp as has been the case since the camp's inception. This year's motivational speaker will be former UGA and NFL WR Mohamed Massaquoi. As some may recall, in April of 2017, Massaquoi suffered an ATV accident which led to the amputation of four fingers on his left hand. Despite this tragic accident, the former Georgia Wide Receiver has persevered and has become an inspiration to so many people whether they be associated with the game of football or not.
For more information on this year's Brandon Wood Skills & Position Camp one can visit https://www.brandonwoodskillscamp.com/.