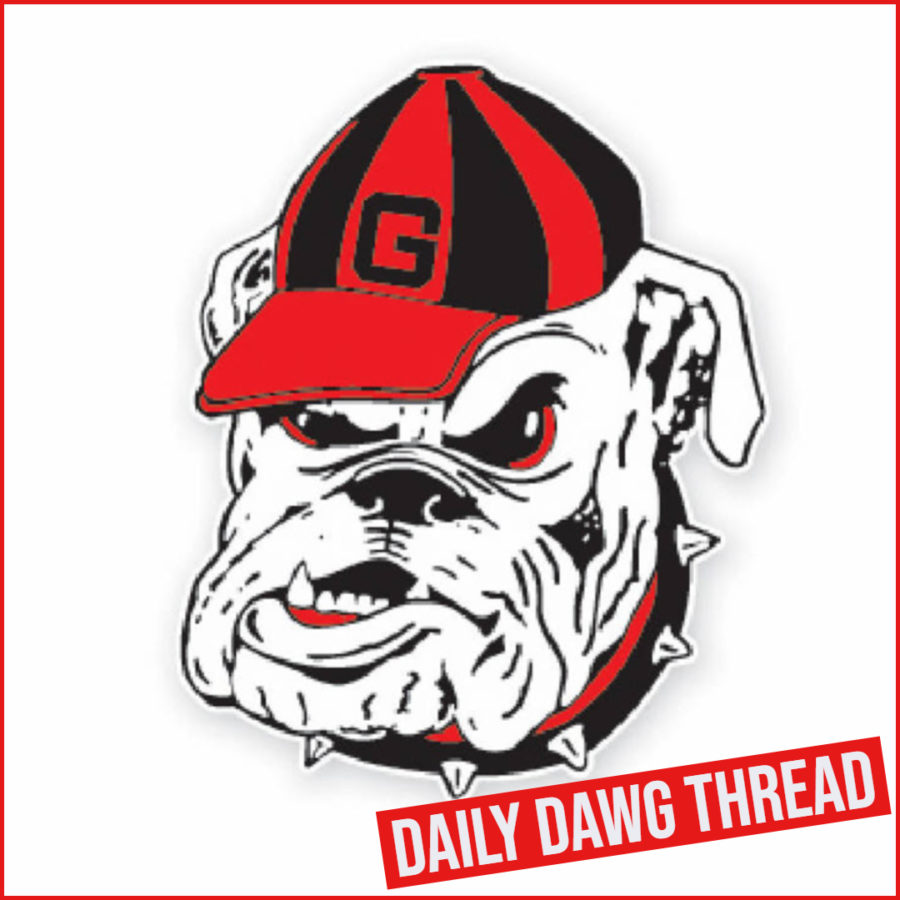 The Georgia football offensive line, defensive line, and wide receiver/athlete commitments for the Class of 2020 have been the focus of examination over the course of week on the Bulldawg Illustrated Daily Dawg Thread. The program currently sits at the #4 spot in Team Class Rankings for the current recruiting cycle per 247Sports.com with 14 commitments in total. The UGA coaching staff, to include Dan Lanning, Glenn Schumann, Charlton Warren, and Dell McGee, are responsible for landing two of the nation's best defensive recruits in the country with more prospects on the cusp of doing the same. A recap and overview of the outside linebacker and cornerback prospects that are "Committed To The G" for the Class of 2020 are listed as follows:
1. Class Of 2020 5-Star OLB Mekhail Sherman (6-3, 234 – St. John's College High School – Washington, D.C.) – Along with 5-Star OT Broderick Jones, Sherman is Georgia's only other 5-Star commit of the Dawgs' current recruiting class. Standing in at 6-3 and 234 pounds, Sherman possesses a nice frame and athletic build. Even with this size and stature, the young outside linebacker is rather speedy with a verified 4.53 time in the 40-yard dash. He is a quick, instinctive, intelligent and versatile player with the ability to play inside or outside linebacker. The Washington D.C. product is aggressive and tackles with ferocious tenacity. When setting the edge, Sherman sheds blocks with ease and always seems able to keep everything inside of him. When dropped in a zone coverage on defense, he covers as well as any linebacker in the country. Sherman recorded 51 tackles, 18 tackles for loss, 7 sacks, 1 forced fumble, 1 interception in 11 games played in 2017 as a Sophomore. More recently, he was named a Maxpreps Junior 1st Team All-American in 2018.
2. Class Of 2020 4-Star CB Jalen Kimber (6-0, 170 – Mansfield Timberview High School – Arlington, Texas) – Kimber is currently rated the #6 overall cornerback and the #12 overall player in the state of Texas for the Class of 2020 per 247Sports Composite Rankings. Though slender in frame, he fills out up top offering a great deal of promise and upside for a defensive back in the future. The Texas product has great field awareness in man coverage and is proficient in finding the football no matter where it may located on the field of play. While he is arguably still raw in many ways, Kimber has the footwork and physical characteristics to potentially become one of the best cornerbacks in the nation. "The Lone Star State" prospect has speed and recorded a 4.47 time in the 40-yard dash at "The Opening Regional" this past March. He also has a great deal of versatility as a defensive prospect with the ability to play both inside and outside, in both press and off coverages, and even the safety position. As a Junior in 2018, Kimber garnered 34 total tackles (26 solo tackles, 8 assisted tackles), 1 tackle for loss, 3 interceptions, and 6 pass deflections for Mansfield Timberview. He could potentially be set up to take on the Star or Nickel position on defense upon his arrival to Athens in the near future.