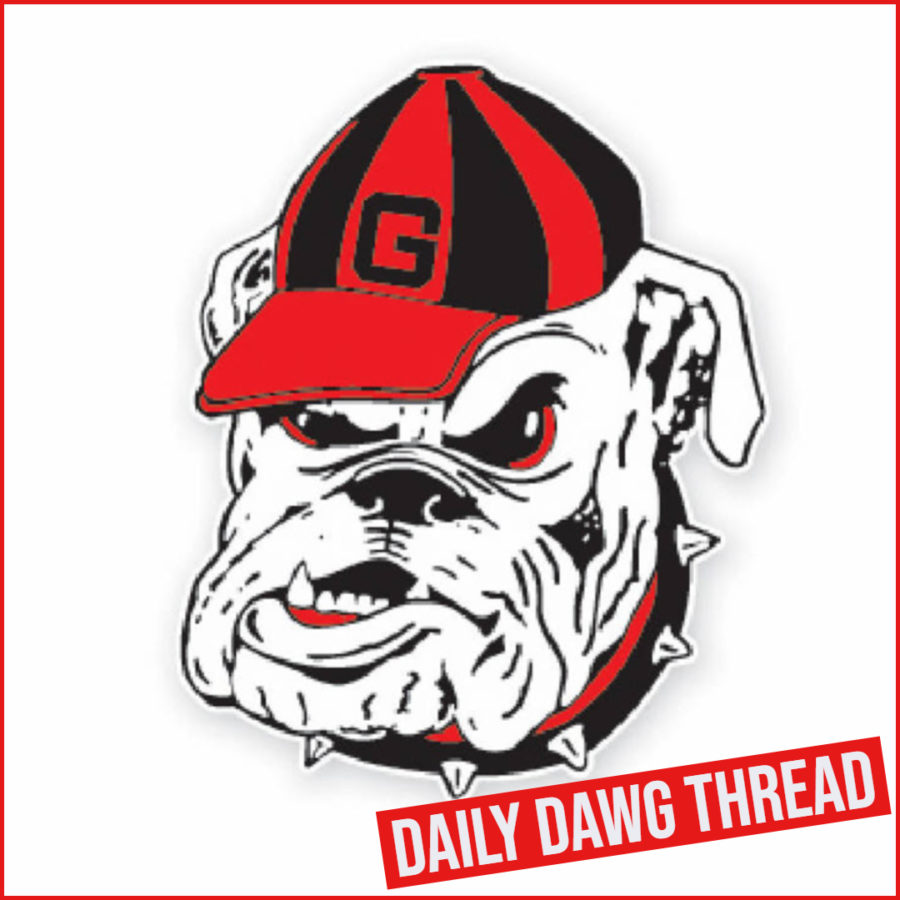 Daily Dawg Thread – 28May2019 – Class Of 2020 4-Star OG Andrew Raym – By Matthew Hall
The Georgia Football program currently sits at the #5 slot nationally as it relates to Team Recruiting Rankings for the Class of 2020 with 10 commitments. Of those those 10 pledges to play football for the University of Georgia in the near future, 3 of them are offensive linemen that Bulldogs' O-Line Coach Sam Pittman previously had on his recruiting radar prior to their commitments. Those three commits referenced herein are 5-Star OT Broderick Jones, 4-Star OT Tate Ratledge, and 4-Star OG Akinola Ogunbiyi. It would appear that Pittman and the Dawgs are not finished yet as they are honing in on yet another offensive guard for the Class of 2020 in hopes of adding an additional piece to the "Great Wall Of Georgia" of offensive linemen that is being constructed. That prospective target is Class of 2020 4-Star Offensive Guard Andrew Raym of Broken Arrow High School in Broken Arrow, Oklahoma. Raym has been a target for the Bulldogs for quite some time as can be evidenced by his receipt of an offer from UGA dating all the way back to August of 2018.
The "Sooner State" offensive guard is the #2 overall at his position in the nation and the #1 overall player in the state of Oklahoma for the Class of 2020 per 247Sports Composite Rankings. Once committed to his home state University of Oklahoma Sooners, Raym made the decision to decommit from the program and open back up his recruiting a little over a year ago. Georgia's Sam Pittman and the Dawgs have made no haste in its efforts to convince Raym to play "Between The Hedges" on Saturdays in "The Classic City". Those recruiting endeavors may very well pay off in the end as Raym is now slated to visit Athens on June 1 and in an official capacity at a game this upcoming 2019 season. The Broken Arrow product recently placed the Dawgs in his "Top 5" schools of choice on April 29, 2019, when he released that list via Twitter.
What is even more interesting and that provides for more weight, heft, and validity on the chances that the Dawgs are able to persuade Raym to wear "Red and Black" in the near future is what the Oklahoma product recently told DawgNation about Georgia during his recruitment process.
"Coach [Sam] Pittman is the main guy I talk to nowadays. He sees me as a tackle and he talks quite often about the tackle he sent first round [of the NFL Draft] who was 6-foot-2. He tells me he doesn't think height is all that. He tells me he thinks my athleticism is what he wants for a tackle."

Class Of 2020 4-Star OG Andrew Raym On UGA Offensive Line Coach Sam Pittman – Via DawgNation
Given the statements referenced above in regards to Pittman's recruiting efforts with the Oklahoma prospect, the Dawgs appear to in a good position with Raym as it fights for his commitment and pledge to play football for the University of Georgia. He fits the prototypical mold of the type of linemen that Pittman and the Dawgs are hunting for as he stands in at 6-5 and 285 pounds. Raym possesses a great deal of versatility and is a beast versus the rushing attacks and the running game of the opponents that he is placed up against. He is an aggressive offensive guard that plays with a mean streak, pulverizes at the point of attack, and is one that is a nightmare for the opposition at the second level. Raym currently holds 19 offers altogether but it is safe to say that the Dawgs are fighting for a commitment from the talented offensive guard with the other schools listed in his "Top 5". Those programs include LSU, Texas A&M, Oklahoma, and Michigan. This recruiting story is one that is still in development and it remains to be seen as to how it will all unfold. If the Dawgs can make a big impression on June 1, 2019, when Raym visits Athens or when he visits UGA in an official capacity this upcoming football season, could it be enough to convince this target on the Pittman and UGA wish list to "Commit To The G" and become an integral part of the "Great Wall Of Georgia"? Stay tuned to find out and as always, Go Dawgs!!!