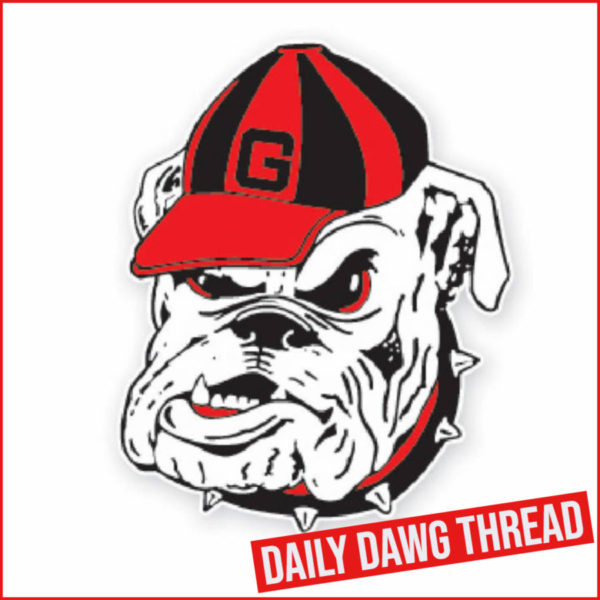 Two recruiting prospects that took official visits to UGA last weekend for the Bulldogs game with Notre Dame were 2020 tight ends Theo Johnson and Darnell Washington. Both Johnson and Washington are uncommitted currently and are potentially two tight end targets that Georgia could sign in this recruiting class.
Darnell Washington and Theo Johnson looking good in the Red and Black.🔥❄️ #GoDawgs #CommitToTheG pic.twitter.com/Vgl1x4kOsP

— Dustin (@dwoody15) September 24, 2019
By all accounts both Johnson and Washington had a great time on their visit to Georgia, spending a lot of time with current 2020 UGA quarterback commit Carson Beck.
See you there https://t.co/TNpzOjk4Z2

— Uno_Nelly (@_Dwfootball11) September 17, 2019
Darnell Washington, Theo Johnson and UGA commit Carson Beck are in Athens.

It's a star studded group at Georgia today pic.twitter.com/NiXMope8tt

— Georgia Bulldogs (@BulldogsSI) September 21, 2019
And UGA tight ends coach Todd Hartley Tweeted this out, perhaps referring to Washington from out west in Las Vegas, Nevada which is situated in the hot and arid Mojave Desert, and Johnson from "snowy" Canada up north.
🔥❄️

— Todd Hartley (@coach_thartley) September 24, 2019
Another 5-star tight end prospect, Arik Gilbert, which is just down the road from Athens and the University of Georgia in Marietta, also has the Bulldogs in his top schools, and at one time, he was thought to be a lock to UGA. That has since changed. Gilbert was originally scheduled to take an official visit to Georgia last weekend as well but decided to change his official visit date so he could go to College Station to see Texas A&M host Auburn. Gilbert is still going to take an official to UGA, though. He rescheduled for the weekend of October 19th when the Dawgs host Kentucky.
While a lot of fans were hoping the Bulldogs could land Gilbert, it looks like if UGA could land both Johnson and Washington, they could certainly do worse.
Theo Johnson is is a 6-foot-6 and 242 lbs four-star prospect out of Holy Names High School, Windsor, Ontario in Canada He is considered the No. 1 player from "The Heartland" of "The North" by 247Sports and the No. 3 TE and overall, the No. 95 recruit. ESPN also rates Johnson the No. 1 player out of Ontario and has him just one spot lower at TE at No. 5 as well as the 129th overall prospect. Rivals rates Johnson as the No. 5 TE and the top 155th player in the 2020 class.
And Darnell Washington? Just a 6-foot-7.5 and 261 lbs 5-star prospect out of Desert Pines High School. The senior is rated the No. 1 athlete and the No. 1 player from the state of Nevada by 247Sports as well as the No. 11 recruit in the country overall. Rivals also rates Washington as a 5-star prospect and the No. 1 player from the state of Nevada, the No. 2 TE, and the 18th overall recruit in the nation. Right in line with 247 and Rivals, ESPN also has Washington as a 5-star prospect, the No. 1 TE, the No. 1 player from Nevada, and a top-10 recruit nationally, ranking him No. 8 in the ESPN300.
Johnson is set to take his remaining four official visits. He'll visit Miami next weekend followed by Penn State on the weekend of October 19th. Johnson will take his last two officials to Michigan on October 26th and then Alabama on November 9th. Washington is also set to take an official to Alabam on the same weekend as Johnson.
HIGHLIGHTS
Theo Johnson
Darnell Washington
Jr. Film