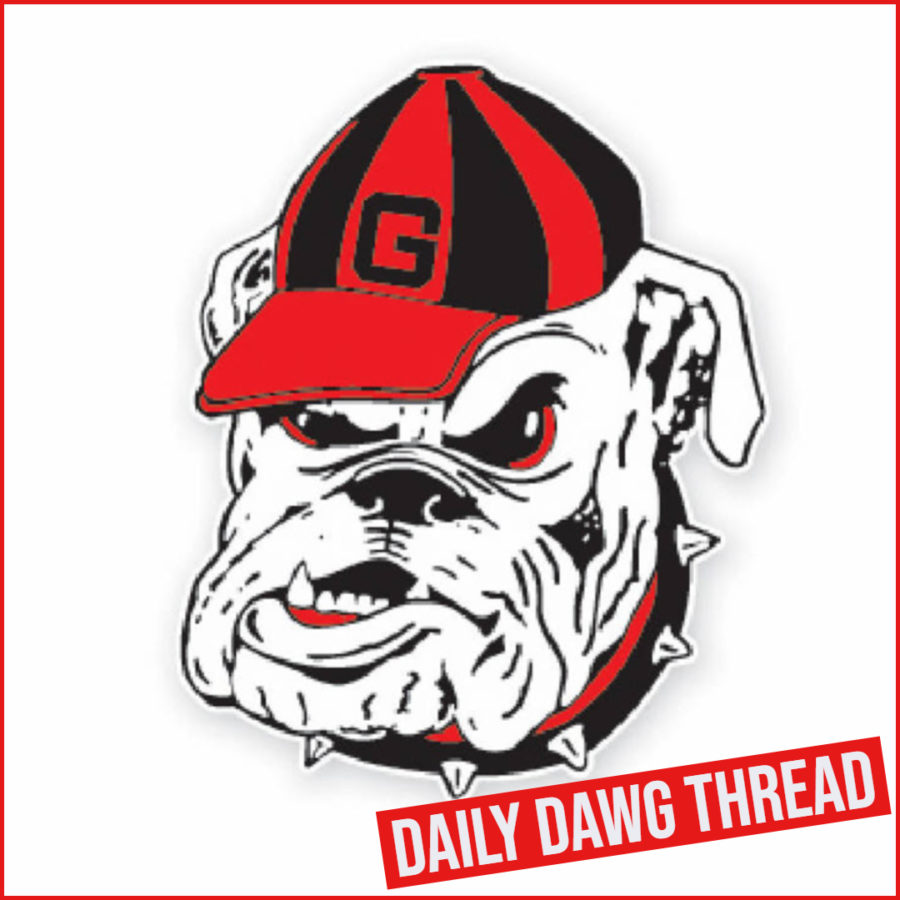 Daily Dawg Thread – 30Apr2019 – Class Of 2020 4-Star OT Tate Ratledge – By Matthew Hall
The smell of high school football is in the air throughout much of the country as spring football practices and the culmination of spring games is growing ever closer to fruition. With such coming about, one can expect that college coaches will be visiting the various football activities at the respective schools of the potential recruiting targets that they have their sights set on. Georgia Football Head Coach Kirby Smart and the coaching staff of the Dawgs will most assuredly be right in the middle of it all. One particular target of interest for some time and as of late is Class Of 2020 4-Star OT Tate Ratledge of Darlington High School in Rome, Georgia. It would be safe to assume that UGA Offensive Line Coach Sam Pittman will likely be a spectator at either some of the the Tigers' spring football practices or the school's spring game (or possibly both) to watch Ratledge and visit with the offensive tackle prospect. Even so, it would appear that the general public may not know much about the outcome of such activities or the effectiveness of them in terms of recruiting as the Rome high school football star recently let it be known that he would not be doing any more interviews until Darlington's spring practices and spring game had concluded.
In spite of the aforementioned and any obscurities, there is plenty that is known about the 4-Star Peach State offensive tackle. For starters, Ratledge is a mountain of a man with regards to frame and stature as he standds in at 6-6.5 and 311 pounds. He is currently rated the #39 overall prospect in the nation, the #5 overall offensive tackle prospect, and the #6 overall player in the state of Georgia for the Class of 2020 per 247Sports Composite Rankings. In spite of his gargantuan size, Ratledge possesses exceptional athleticism, mobility, agility, and footwork. He has a great deal of brute strength and carries with him some flare and aggressiveness in his blocking. The Darlington offensive tackle is stable in his balance and positioning and he has up to this point proven to be effective on the line whether it be on the fringe or whether positioned on the inside. The recruiting target further demonstrates his athletic abilities in that he is a multisport athlete participating in both basketball and in the shot put where he was a state qualifier.
Ratledge helped lead the Darlington Tigers to the state quarterfinals last season before they were eliminated by the eventual champions of Eagle's Landing Christian Academy (GHSA Region 6-1A). He most recently went on to win the Offensive Line MVP at The Opening's Atlanta regionals in late March of 2019 garnering him an invitation to the The Opening Finals.
Ratledge currently holds some 13 offers including ones from Tennessee, Alabama, Auburn, And Florida among others. However, and it should be noted that the 4-Star OT target recently let it be known that there are really only two schools currently in the running to land his commitment from: Georgia and Tennessee. While this is very promising what is not so much is that Ratledge and his family grew up as Vols fans and that a large portion of his family on his father's side are still huge Tennessee fans. Such factors do not ultimately determine a recruit's decision always but it does inject a great deal of wonder and uncertainty into the recruiting process of a future prospect. The good news is that Ratledge has noted in the recent past that Georgia OL Coach Sam Pittman is probably the coach that he has come to be the closest with in his time of being recruited. Will Ratledge end up being one of the OL players of the future for the Dawgs??? This question will soon be answered as he is slated to make a decision sometime this summer and before the start of his senior season.