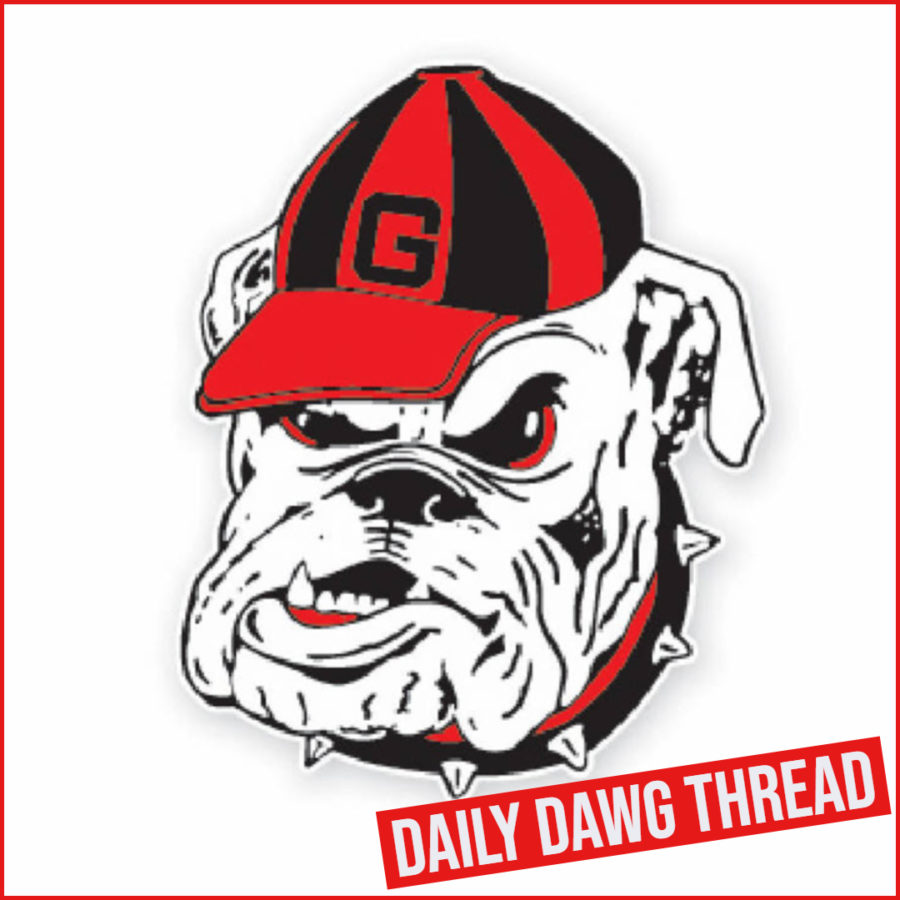 Daily Dawg Thread – 31May2019 – Class Of 2020 4-Star ILB Desmond Tisdol – By Matthew Hall
A large amount of focus is attached to the game of baseball this weekend in Athens, Georgia. The aforementioned comes as a result of the #4 Georgia Baseball program playing against Mercer on Friday evening at 7 P.M. and then slated to face off versus either FAU or Florida State on Saturday in the 2019 NCAA Division I Baseball Championship to be held at Foley Field in "The Classic City". In the midst of the collegiate baseball hype, there is another event taking place this weekend in Athens surrounding the game on the gridiron. The Kirby Smart Football Camp for players in grades 9-12 started on Thursday and will conclude on Saturday June 1.
While the camp consists of players visiting the Georgia Football program from the high school realm and levels, the event is not exactly like the big recruiting weekend that featured the "UGA Scavenger Hunt" only a few short weeks ago. That is not to say that the Dawgs will not play host to some big names or potential recruits on the Georgia wish list during the 3-day camp that is formatted around 4 practices of which campers will also watch highlight videos, take a tour of Sanford Stadium, and participate in games. Aside from the current ongoing camp, it has been confirmed that a few other prospective recruiting targets have been in attendance at the University of Georgia prior to its start. Class of 2021 QB Brock Vandagriff purportedly worked out for the UGA coaches and staff this past Tuesday and Class of 2020 4-Star ILB Desmond Tisdol of Wilcox County High School in Rochelle, Georgia, was said to have been present and worked out for Georgia Co-Defensive Coordinator and Inside Linebackers Coach Glenn Schumann this week as well. The latter does not yet possess an offer from Georgia but it would seem as if though that could likely change in the near future.
While not yet the recipient of an offer from Georgia as of this current time, Tisdol does hold 13 offers and appears to be a top target of another SEC program in the Auburn Tigers. He possesses a nice frame, build, and stature for the position of ILB standing in at 6 feet and 215 pounds. An examination of the "Peach State" prospect's highlights will quickly open one's eyes as to why the Tigers and other programs across the country are interested in the young defensive playmaker. Tisdol has good speed and gets around the edges and into the backfield frequently causing havoc for the opposing offenses on the field of play. He also plays angry and with aggressiveness while doing so with noticeable swagger and flare. Making the Wilcox County defender even more enticing is the fact that he also plays at running back as his secondary position. As a Junior in 2018, Tisdol rushed for 571 yards on 103 carries and scored 10 touchdowns. On the defensive side of the ball in his primary position of inside linebacker, the 4-Star prospect compiled 70.5 total tackles (59 solo tackles, 23 assisted tackles), 3 sacks, 14.5 tackles for loss, and 1 interception.
As previously noted, Tisdol has received 13 offer including ones from multiple Power 5 programs such as Auburn, South Carolina, Michigan, and Florida among others. One can expect that list to grow as time moves forward given his defensive abilities and production and when taking into account his versatility of being able to play efficiently at the running back position. Should UGA Head Coach Kirby Smart and Georgia Co-Defensive Coordinator and Inside Linebackers Coach Glenn Schumann end up extending an offer out to Tisdol in the near future, the move would be an intelligent one as he appears to be a prospect that is bound to be productive at the next level.