Jump To Top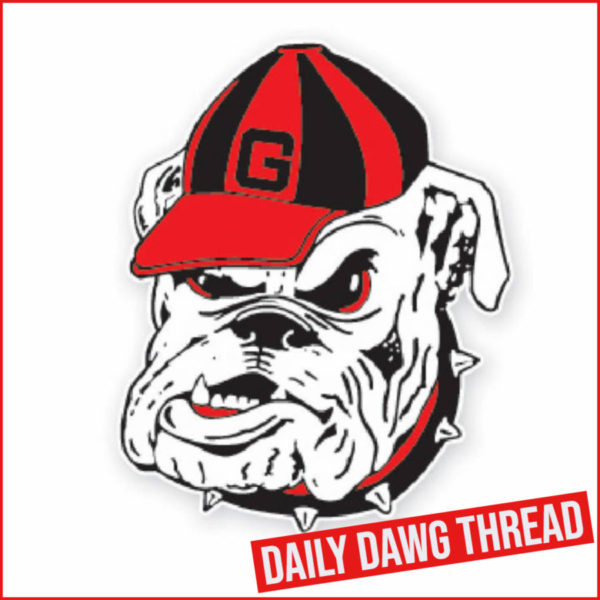 Softball: Georgia clinches Kentucky series with 4-3 Sunday win

The 15th-ranked Georgia softball team knocked three home runs in the fourth inning to ultimately defeat No. 16 Kentucky Sunday evening, 4-3, at Jack Turner Stadium and clinch the series over the Wildcats.
Riding an 11-game win streak, Georgia climbs to 29-6 on the season and 9-1 in SEC play. Georgia's win streak has included nine-straight SEC wins.
Graduate pitcher Shelby Walters (14-1) worked six and two-thirds innings in her start. She allowed three runs on nine hits, striking out three Wildcats. Junior Madison Kerpics entered to pitch in the top of the seventh with the go-ahead run on, striking out the lone batter she faced to end the game and pick up her first save of the season.
Georgia's offense was outhit in the game, 9-7. Sydney Kuma was the lone Bulldog with two hits while Jayda Kearney drove in two runs. Kearney and Kuma joined Lyndi Rae Davis in leaving the yard in the fourth inning.
A leadoff walk and a groundout put a runner in scoring position for Kentucky (21-9-1, 4-4) in the third. Erin Coffel singled up the middle to drive in the go-ahead run. With two out, back-to-back Georgia errors extended the inning and allowed Kentucky to plate another and widen the lead to 2-0.
Three solo home runs off the bats of Kearney, Davis, and Kuma in the bottom of the fourth gave the Bulldogs a 3-2 lead. The last time Georgia hit three home runs in an inning was at home against LSU on April 23, 2022.
Ellie Armistead started the bottom of the fifth with a hit to left then Dallis Goodnight followed with a bunt for a hit. Both runners moved into scoring position on a groundout. Kearney picked up her second RBI of the game on a sac fly to left, scoring Armistead, and bringing the lead to 4-2.
The Wildcats got a run back in the top of the sixth on an RBI double down the right field line, cutting the Dogs' lead to 4-3.
Back-to-back two-out singles to short put the go-ahead run aboard in the top of the seventh for the Wildcats. Kerpics entered and got Kentucky's Meeko Harrison to chase, ending the game and securing the victory for Georgia.
The series finale is set for Monday evening in primetime on SEC Network. First pitch between the Bulldogs and Wildcats is set for 7 p.m. Georgia head coach Tony Baldwin will be featured on Mic'd Up Mondays during the broadcast.
Head coach Tony Baldwin's Comments
On how the team competed…
"I thought we were super resilient tonight, obviously we didn't perform our best, we didn't make some of the plays that we would like to make. But at the end of the day, it's not a game of perfection. It's a game of figure it out and how do you get to the end of the game with one more run than them and we got that done tonight. The crowd was amazing, so thankful for everybody to be out here and support us. I thought they impacted the game and proud of the adjustment our hitters made the second time through the order."
On what the team needs to do to sweep Monday…
"We just have go out and fight the battle, be the best version of ourselves tomorrow, whatever that is. I would love for us to pitch perfect, play perfect defense, and everybody swings the bat great, but that's just not the reality of how the season goes. And tomorrow we're just going to have to come out and try and fight to be the best version of what we have tomorrow. And whatever that looks like, find a way to get one more run than them."
---
MTennis: UGA extends SEC win streak with win over Arkansas
Sophomore Miguel Perez Peña earned his first match-clinching win of the season to help the eighth-ranked University of Georgia blank No. 59 Arkansas, 4-0, on Sunday afternoon at the Billingsley Tennis Center.
The Bulldogs (14-5, 8-0 SEC) clinched the doubles point for the fourth time in the last five matches and earned singles wins from No. 99 Blake Croyder, No. 4 Ethan Quinn and Perez Peña to sweep the Razorbacks (12-10, 0-8 SEC).
"I'm encouraged by the way we're playing across the board," said head coach Manny Diaz. "Once again, we played really solid at all three positions in doubles. We have three fabulous combinations and I'm very pleased that our doubles teams are coming through for us. In singles, the biggest challenge was for our guys to come out focused after an emotional win on Friday, but even more challenging was the wind and very difficult conditions. I'm very proud of our group for taking care of business today."
Georgia impressed in doubles action to earn the point for the fourth time in the previous five matches. No. 9 Trent Bryde and Quinn won their fourth-straight match on court one and their 10th of the season with a 6-2 win over Adrien Burdet and Melvin Manuel, while Croyder and Britton Johnston clinched the point for the Bulldogs for the fourth-consecutive match with a 6-2 victory of their own. Teodor Giusca and Philip Henning were up 5-2 at the time of the clinch.
The Bulldogs continued to impress in singles action, where the team earned five of six first sets. No. 99 Croyder was the first singles match to finish, giving Georgia a 2-0 match lead with a straight set 6-4, 6-4 win against Alan Sau Franco. The redshirt senior is now 21-13 on the year and 12-6 in dual match action.
Just minutes later, No. 4 Quinn defeated Stefanos Savva by the same score, giving the Bulldogs match point. The Fresno, Calif. native has now won eight of his last nine matches, all on court one. Perez Peña clinched the match on court six, winning his sixth-straight match and improving to 22-9 on the year, which is the most singles wins on the team.
"Miguel has been continuing to get better," said Coach Diaz. "He's on a roll right now and a huge reason of why we're doing well. He's become a very reliable point for us and I'm very proud of what he's become and what is ahead for him."
The Bulldogs will play their next two matches on the road, beginning with No. 6 South Carolina on Friday, April 7 at 6 p.m. ET, and on Sunday, April 9 against No. 19 Florida at 1 p.m. Georgia previously defeated the Gamecocks, 4-3, in the first round of the Intercollegiate Tennis Association National Team Indoor Championships in Chicago on Feb. 17.
Keep up with all the latest news and information on the Bulldogs by following UGA Men's Tennis on social media on Twitter and Instagram @UGATennis, on Facebook @UGAMensTennis, and online at GeorgiaDogs.com.
Results
Singles competition
1. #4 Ethan Quinn (UGA) def. Stefanos Savva (ARKM) 6-4, 6-4
2. Melvin Manuel (ARKM) vs. Philip Henning (UGA) 7-6 (7-4), 0-2, unfinished
3. Adrien Burdet (ARKM) vs. Trent Bryde (UGA) 2-6, 5-5, unfinished
4. #99 Blake Croyder (UGA) def. Alan Sau Franco (ARKM) 6-4, 6-4
5. Benedikt Emesz (ARKM) vs. Teodor Giusca (UGA) 3-6, 3-4, unfinished
6. Miguel Perez Pena (UGA) def. Gerard Planelles (ARKM) 6-4, 6-1
Order of finish: 4, 1, 6*
Doubles competition
1. #9 Ethan Quinn/Trent Bryde (UGA) def. Adrien Burdet/Melvin Manuel (ARKM) 6-2
2. Stefanos Savva/Alan Sau Franco (ARKM) vs. Philip Henning/Teodor Giusca (UGA) 3-5, unfinished
3. Blake Croyder/Britton Johnston (UGA) def. Benedikt Emesz/Foster Rogers (ARKM) 6-2
Order of finish: 1, 3*
---
Baseball: Vandy wins 4-0
Fourth-ranked Vanderbilt blanked Georgia 4-0 Sunday to extend its winning streak to 11 games in front of a Hawkins Field crowd of 3,802.
Vanderbilt (23-5) now leads the SEC with a perfect 9-0 mark following a stellar start from sophomore left-hander Devin Futrell who provided eight scoreless innings, scattering three hits with no walks and seven strikeouts. Commodore closer Nick Maldonado took care of the ninth, allowing just a single to redshirt freshman Charlie Condon who extended his on base streak to 27 games.
Freshman Matthew Hoskins made his second career start for the Bulldogs. Earlier this season, his collegiate debut was delayed a couple weeks due to an illness. His first appearance came in a start on a staff night against Presbyterian on Feb. 28. Since then, he had made seven relief appearances. Hoskins and the Bulldogs got out of a few early jams, stranding five through the first two frames. However, in the third, Vanderbilt pushed across a pair of runs on three hits.
With two outs and two on in the third, Georgia lifted Hoskins in favor of Charlie Goldstein who got the final out of the frame. He provided a career-high 4.1 innings of relief, allowing two runs on five hits. Freshman Leighton Finley pitched a scoreless inning for the Bulldogs. Vanderbilt added single runs in the fourth and seventh for the final.
"(Devin) Futrell did a really good job of mixing up his pitches and kept our hitters off balance," said Georgia's Ike Cousins head baseball coach Scott Stricklin. "I thought Charlie Goldstein did a nice job and gave us a chance to win. He competed well and that's the best that Leighton Finely has looked too."
Georgia was limited to four hits on the day including a double by Will David and singles by Fernando Gonzalez, Sebastian Murillo and Condon. In the sixth, Ben Anderson had a smash to the right field wall that was hauled in by RJ Shreck.
The Bulldogs (15-13, 1-8 SEC) will be back in action Tuesday at Kennesaw State. First pitch at Stillwell Stadium will be at 6 pm (ESPN+), and the game will be available on the Georgia Bulldog Sports Network.
---
---
Jump To Comments