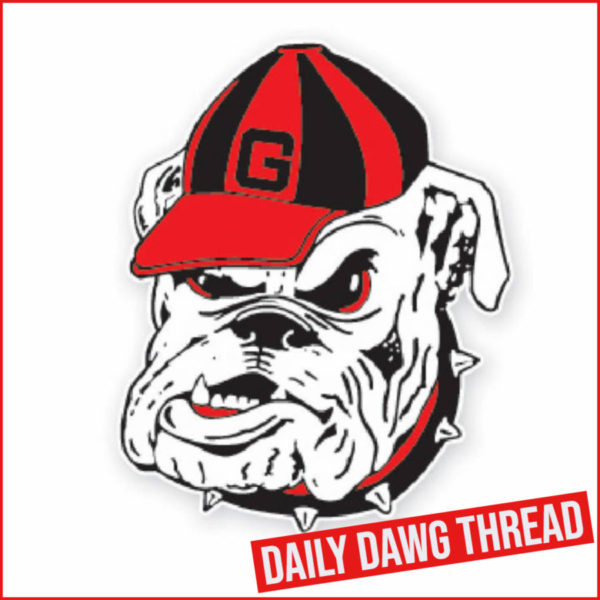 ---
BASEBALL: Dawgs Fall To Tigers, 4-3
The 17th-ranked Georgia Bulldogs fell to Clemson 4-3 in front of 4,078 spectators at Doug Kingsmore Stadium Tuesday.
"We pitched well enough to win, but in these midweek games, you have to be able to score more than three runs," said Georgia's Ike Cousins head baseball coach Scott Stricklin. "We only got the leadoff guy on one time tonight. Michael Polk got out of a bases loaded nobody out jam, and Chandler Marsh, Will Pearson and Jack Gowen all looked good too. Clemson was better than us tonight."
Georgia's (22-7) three runs came on six hits, led by a 2-for-4, two-RBI, one home run performance by Parks Harber and a 2-for-4, night by Connor Tate, while two Bulldogs notched one hit apiece.
On the mound, Hank Bearden went one inning giving up two runs on two hits with two strikeouts and was tabbed with the loss. In relief, Polk went two innings giving up one run on one hit, Marsh went two scoreless innings fanning two Tigers. Luke Wagner went one inning giving up one run on two hits with a strikeout, Pearson gave up on hit in one scoreless inning, while Gowen went one scoreless inning fanning two Tigers.
Clemson (19-9) right-handed pitcher, Billy Barlow (1-2) went five innings giving up one run on three hits with five strikeouts to earn the win. Geoffrey Gilbert went three inning giving up two run on three hits with a pair of strikeouts. Ryan Ammons earned the save for the Tigers.
The Bulldogs struck first for the 17th-time this season. Cole Wagner hit a laser beam to right on the seventh pitch of his at-bat to give Georgia the early 1-0 lead. However, Clemson responded in the bottom of the inning with back-to-back blasts to take a 2-1 lead.
In the third inning the Tigers scored one run. After Ben Anderson robbed the leadoff batter of a home run to deep center-field, Clemson plated a run on a sacrifice fly to right-field to extend its lead to two.
The Tigers added to their lead in the sixth with a solo shot to right-field to gain a 4-1 advantage. The Bulldogs answered in the seventh with a two-run bomb to left-field by Harber to cut the Clemson lead to one.
Georgia will return to action with a three-game road series on Friday, April 8 through Sunday, April 10 against the South Carolina Gamecocks. First pitch is slated for 7 p.m. on Friday (SECN+).
Quick Hits
•Today marks the 234th meeting between the Bulldogs and Tigers – Georgia owns a 124-107-2 advantage over Clemson in the series.
•With his home run in the first inning, Cole Wagner now has four long balls on the season (401 feet, 104 mph exit velocity).
•With a walk in the third inning, Ben Anderson extended his streak of safely reaching base to 27-games.
•With a single to left-field in the fourth inning, Connor Tate extended his hitting streak to 15-games and his streak of safely reaching base to 10-games. Tonight marked Tate's 14th multi-hit game of the season.
•With his home run in the seventh inning, Parks Harber now has 5 on the season. He now has 25 RBI on 23 hits.
---
BASEBALL: Jonathan Cannon Named to Golden Spikes Award Midseason Watch List
University of Georgia junior pitcher Jonathan Cannon has been named to the Golden Spikes Award midseason watch list, USA Baseball announced Tuesday.
Cannon, a 6-6, 213-pound native of Alpharetta, Ga., is one of the top pitchers in the Southeastern Conference. He ranks among the league leaders in several categories, posting a 6-1 record, 1.71 ERA with 47.1 innings pitched in seven starts. He has 46 strikeouts and only three walks.
The Golden Spikes Award goes to the top amateur baseball player in the country. The midseason watch list features 45 of the nation's top amateur players from the high school and college ranks and includes 26 athletes who have played their way onto the watch list since the preseason list was announced on February 15.
The Golden Spikes Award Advisory Board will continue to maintain a rolling list of athletes, allowing players to play themselves into consideration for the award before announcing the semifinalists on May 24.
"We are thrilled to recognize these forty-five amateur athletes on the Golden Spikes Award midseason watch list for their incredible performances throughout the first half of the 2022 season," said Paul Seiler, USA Baseball's Executive Director and CEO. "Each of these athletes has proven themselves worthy of consideration for this prestigious award through both their talent and character. We look forward to seeing what the rest of this exciting season holds before crowning the latest Golden Spikes Award winner in June."
Fan voting will once again be a part of the Golden Spikes Award in 2022. Beginning with the semifinalist announcement and continuing through the finalist round voting deadline, fans from across the country will be able to vote for their favorite player on GoldenSpikesAward.com.
The winner of the 44th Golden Spikes Award will be named on Friday, June 24, on ESPN. To stay up-to-date on the 2022 Golden Spikes Award visit GoldenSpikesAward.com and follow @USAGoldenSpikes on Twitter and Instagram.
The 2022 Golden Spikes Award timeline:
May 24: USA Baseball Golden Spikes Award semifinalists announced, fan voting begins
June 6: USA Baseball Golden Spikes Award semifinalists fan voting ends
June 8: USA Baseball Golden Spikes Award finalists announced, fan voting begins
June 14: USA Baseball Golden Spikes Award finalists fan voting ends
June 24: USA Baseball Golden Spikes Award trophy presentation
---
MGOLF: Trent Phillips Earns 23rd Career Top Ten Finish
Senior Trent Phillips continued to move up the Georgia record book with another top-10 finish to highlight the Bulldogs' efforts in the Calusa Cup on Tuesday.
Playing Calusa Pines Golf Club's par-72, 7,320-yard layout, Phillips landed at 2-under 214, including a final-round 2-over 74. The Inman, S.C., native placed fourth individually for the 23rd top-10 effort of his career. He has sole possession of fourth all-time in Georgia annals as he broke a tie with Russell Henley, and Phillips trails only Chip Beck's 27, Lee McCoy's 25, and Chris Kirk's 24. Phillips potentially has three collegiate events remaining with the SEC Championship, an NCAA Regional, and the NCAA Championships.
As a team, the No. 8 Bulldogs came in sixth at 24-over 888, including a 10-over 298 on Tuesday. Georgia Tech claimed team honors at 7-under 857, followed by Florida (even-par 864) and Wake Forest (4-over 868). The Gators' Fred Biondi earned the medalist title at 5-under 211.
Junior Nicolas Cassidy paced the Bulldogs in the final round with a 2-under 70. After Phillips' 2-over 74, Georgia counted a 4-over 76 from freshman Maxwell Ford and a 6-over 78 from freshman Buck Brumlow. Junior Ben van Wyk had the Bulldogs' drop score of 10-over 82.
Ford wound up at 8-over 224, followed by Cassidy at 11-over 227, van Wyk at 12-over 228, and Brumlow at 19-over 235.
The Bulldogs will return to action April 20-24 in the SEC Championship at Sea Island Golf Club on St. Simons Island, Ga.
---
T&F: Elena Kulichenko Named SEC Freshman Of The Week
Georgia first-year high jumper Elena Kulichenko has been tabbed the Southeastern Conference Women's Freshman of the Week following her performance at the Florida Relays, according to a league announcement Tuesday.
This marks the first outdoor weekly honor for Kulichenko, a native of Odintsovo, Russia. She earned an SEC indoor weekly honor earlier this year and was named the league Women's Indoor Freshman Field Athlete of the Year before earning First Team All-America honors in her featured event.
Kulichenko made her outdoor debut in Gainesville and cleared 1.84 meters (6 feet ½ inches) on her opening try for silver medal honors. Alongside her graduate transfer teammate Jamari Drake who also hit that mark, Kulichenko moved into a tie for fifth on the 2022 national list and a tie for 10th on Georgia's all-time top-10 list.
Up Next: The Bulldogs will take a contingent to Knoxville, Tenn., for the Tennessee Relays (April 7-9).
---
Jump To Comments