Jump To Top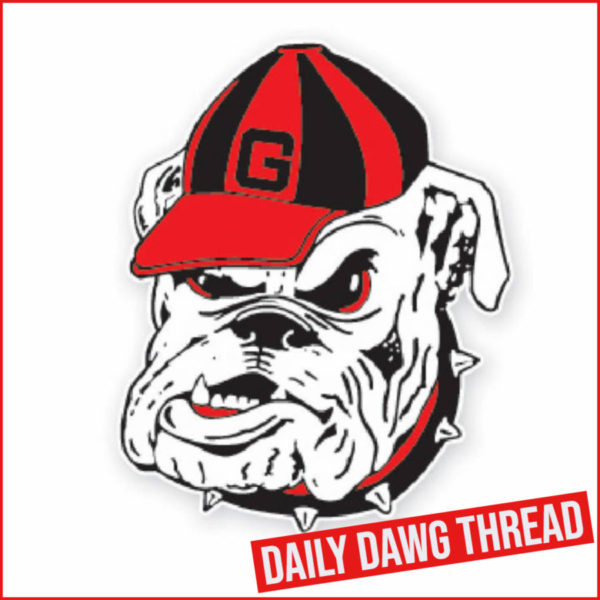 Baseball: Georgia vs. Kentucky postponed, doubleheader tomorrow
Due to inclement weather, Saturday's Georgia-Kentucky baseball game here at Foley Field has been postponed. The teams will now play a doubleheader Sunday starting at noon.
Gates will open at 11 a.m for the doubleheader that will consist of a pair of seven-inning games. Fans holding tickets for Saturday's game along with those for Sunday will be admitted with open seating for the doubleheader. There will be 45 minutes between games. Per SEC baseball weather policy, when day two of a series is postponed, the final day of a series will feature a doubleheader with each game consisting of seven innings.

Georgia's premium seat holders will have access to the premium area for the game they have a ticket for. That is, those with a Sunday premium ticket would have access to that area for game one of the doubleheader Sunday. Saturday's premium ticket holders would have premium access for the second game of the doubleheader.

Sunday's first game will be televised by the SEC Network while the second contest will be streamed on SEC Network+. All Georgia baseball games can be heard on the Georgia Bulldog Sports Network.

On Friday, the No. 10 Wildcats erased a 4-0 deficit with seven runs over the final three frames to claim the opener 7-4. The Wildcats are now 27-3 overall, 9-1 in the SEC while the Bulldogs are 16-14 (1-9 SEC).
---
Softball: Georgia Shuts out Arkansas (4-0) to clinch series and move to 11-2 in SEC Play
The 14th-ranked Georgia softball team shut out eighth-ranked Arkansas Friday evening, 4-0, at Bogle Park. The victory clinched Georgia's fifth SEC series win of the season.
The Bulldogs continue to climb to 31-7 on the season and 11-2 in SEC play.
Graduate Shelby Walters (15-1) pitched the complete-game shutout in the circle, allowing just two hits to the Razorback (27-11, 8-6) offense. She struck out four hitters and walked just one in the contest.
Georgia out-hit the Razorbacks 6-4. Ellie Armistead picked up two hits at the bottom of the lineup for the Dogs and drove in a run. Sara Mosley left the yard Friday evening.
The Dogs used small ball and a long ball in the third to go ahead by three in the third. Sydney Chambley led off the inning with an infield single, stole second, and took third on a groundout. She scored on a single through the left side off the bat of Armistead. Armistead then stole second and was then bunted to third by Dallis Goodnight. Mosley then knocked a two-run home run, her 13th home run of the season, to dead center, giving Georgia a 3-0 lead.
A two-out throwing error by the Arkansas shortstop extended the top of the fifth and allowed Jayda Kearney to reach and Goodnight to score on the play, extending Georgia's lead to 4-0.
Walters held the Razorbacks scoreless the rest of the game en route to Georgia's 14th shutout of the season and fifth in SEC play.
The Bulldogs and Razorbacks will close the series Saturday at Bogle Park. First pitch live on SEC Network is slated for 6 p.m., ET.
Box Score
---
MTennis: Georgia (7) Sweeps South Carolina (5)
The seventh-ranked University of Georgia men's tennis team swept No. 5 South Carolina, 4-0, Friday evening at the Carolina Indoor Tennis Center, with sophomore Miguel Perez Peña earning his second consecutive match-clinching win.
The Bulldogs (15-5, 9-0 SEC) earned their four points by taking the doubles point and singles wins from No. 107 Blake Croyder, Perez Peña and Teodor Giusca. Georgia has now won its last 10 matches and 11 of its last 12, including two matches over the Gamecocks (17-4, 6-3 SEC).
"Our guys are continuing to build on a memorable SEC season," said head coach Manny Diaz. "We are competing at every spot, our doubles are getting better, and we're seeing outstanding play everywhere. This team is doing an exceptional job competing. We've continued to improve and we're getting a little bit more confident, so this is very rewarding."
Georgia played impeccably in doubles action, earning the point for the fifth time in the previous six matches and 12th time this season. On court two, Teodor Giusca and Philip Henning earned their first ranked win together and defeated No. 31 Jake Beasley and James Story by a 6-3 score. No. 7 Trent Bryde and Ethan Quinn went up a break early against top-ranked Toby Samuel and Connor Thomson and never looked back, beating the No. 1 pair in the country, 6-3, and clinching the doubles point for the fifth time this season.
In singles, the Bulldogs took four first sets and won three matches in straight sets to take the match. Giusca impressed in his first match on court six this season, handing Beasley his fourth loss on the court by a 6-4, 6-2 score. The redshirt senior notched his eighth win of the spring and joins Croyder as the only players on the team with wins on three different courts this season.
No. 107 Croyder earned his second-ranked win of the year with a 6-3, 6-4 defeat of No. 120 Raphael Lambling and is now 7-4 at court four. Perez Peña closed out the match with his second match-clinching win and ranked victory of the season to give Georgia the sweep.
"It's great to see Miguel respond to the challenge," said Coach Diaz. "I have seen him getting better and more confident, so I thought it was a great opportunity to him to get a bigger test and he did an outstanding job clinching the match for us."
The Bulldogs will conclude their regular season road schedule on Sunday, April 9 against No. 19 Florida at 1 p.m. at the Alfred A. Ring Tennis Complex. With the win, Georgia would clinch at least a share of its 32nd SEC regular season championship.
Results
#7 Georgia 4, #5 South Carolina 0
Singles competition
1. #6 Toby Samuel (SC) vs. #3 Ethan Quinn (UGA) 7-6(4), 3-4, unfinished
2. #11 Connor Thomson (SC) vs. #13 Philip Henning (UGA) 6-3, 5-5, unfinished
3. James Story (SC) vs. Trent Bryde (UGA) 6-7(4), 3-2, unfinished
4. #107 Blake Croyder (UGA) def. #120 Raphael Lambling (SC) 6-3, 6-4
5. Miguel Perez Pena (UGA) def. #88 Casey Hoole (SC) 6-3, 6-2
6. Teodor Giusca (UGA) def. Jake Beasley (SC) 6-4, 6-2
Order of finish: 6 ,4, 5*
Doubles competition
1. #7 Trent Bryde/Ethan Quinn (UGA) def. #1 Connor Thomson/Toby Samuel (SC) 6-3
2. Philip Henning/Teodor Giusca (UGA) def. #31 Jake Beasley/James Story (SC) 6-3
3. Casey Hoole/Raphael Lambling (SC) vs. Blake Croyder/Britton Johnston (UGA) 5-4, unfinished
Order of finish: 2, 1*
---
Baseball: Kentucky bats come alive late, Wildcats top Dawgs 7-4
Tenth-ranked Kentucky tallied seven runs over the final three frames to post a 7-4 win over Georgia Friday at Foley Field.
Georgia left-hander Jaden Woods carried a no-hitter for 5.2 innings before allowing a single to Jase Felkder. The Bulldogs (16-14, 1-9 SEC) struck for four runs in the bottom of the sixth starting with a solo home run by redshirt freshman Charlie Condon, his team-leading 12th of the year. Sebastian Murillo lined a two-run single to right and Mason LaPlante's sacrifice fly gave the Bulldogs a 4-0 lead off Kentucky reliever Darren Williams.
Then, the Wildcats (27-3, 9-1 SEC) started to rally back in the seventh, scoring three runs on three hits to chase Woods as the Bulldogs turned to freshman Matthew Hoskins and then sophomore Chandler Marsh. They combined to walk six over the next 1.2 innings including the go-ahead run in the ninth when Emilien Pitre picked up an RBI to put the Wildcats in front 5-4. Kentucky added a pair of insurance runs for the final.
"We had fight, and we had energy today and again played well until we got to the later innings," said Georgia's Ike Cousins head coach Scott Stricklin. "We need to continue to have fight tomorrow. We were prepared to win today. We keep waiting for something good to happen. We can't allow the other team free passes, and that's what happened tonight."
Kentucky's reliever Mason Moore tossed three shutout innings to improve to 2-0 while Marsh dropped to 1-1. Woods' final line featured 6.2 innings with six strikeouts while he gave up three runs on four hits.
The series will continue Saturday with first pitch at 2 pm (SECN+), and the game will be available on the Georgia Bulldog Sports Network.
Box Score
---
Track and Field: Bulldog teams combined for 24 wins and another pair of top collegiate finishes to wrap up the Spec Towns + Torrin Lawrence Invitational in Athens Friday
Previously scheduled as a three-day meet, Saturday's events were moved into Friday's schedule due to the predicted inclement weather on Saturday.
The Bulldogs also recognized the program's seniors who were saying farewell to their time in Athens during Friday's meet. Those seniors who were honored included: John Isaac Autry, Matthew Boling, Sam Bowers, Aleesa de Castro, Caleb Cavanaugh, Alejandro Collins, Chase Condra, Johannes Erm, Nico Fontova, Elija Godwin, Ellie Hall, Julia Harisay, Titiana Marsh, Clay Pender, Alencar Pereira and Brandee Presley.
The Lowdown: First-year sprinter Autumn Wilson put the country on alert with a national leading time of 22.56 to win the 200-meter dash and take over the No. 5 spot in the school record books. Georgia went 1-2-3-4 in the event with four times that were improvements to the school record books. Aaliyah Butler (22.82), Kenondra Davis (23.07) and Presley (23.17) all etched their names on the all-time top-10 list as well.
The Lady Bulldog quartet of Kaila Jackson, Wilson, Presley and Davis broke a seven-year-old facility record with a 43.26 to win the 4x100m relay. Topping the former Spec Towns Track record mark of 43.28 by Kentucky in 2016, Georgia moved to No. 5 on the 2023 national list. Last weekend, UGA ran a school record 43.04 but the race was not officially listed in the national results because of the competition.
The Bulldog men's 4x100m relay of Keshaun Black, Boling, Christopher Morales Williams and Godwin shot to a victory of their own with a 39.22. This goes down as the third-fastest time in school history and puts them No. 9 on the national list.
It took only one 100m race for Jackson to vault to No. 2 in the school record books with the best time for Georgia since 1997 to win. She recorded an 11.19, which stands seventh nationally, to finish ahead of Davis (11.49).
The men's 100m marked the top end of a doubleheader sweep for Boling in the 100m/200m. He sped to a 10.24 to finish just ahead of Black (10.35) for his first win. Boling returned in the 200m to battle Godwin as Boling registered the country's fourth-best time this year (20.26) to top Godwin (20.33), who just missed his personal record of 20.32.
Marc Minichello continued his assault on the school record books during his third meet as a Bulldog and locked down his second win of the year in the javelin. Minichello watched his second attempt in the javelin travel 74.52 meters/244 feet, 6 inches to move him to No. 5 on the UGA all-time top-10 list and No. 6 on this year's national list.
Gavin Beverage sandwiched a personal record of 18.81m/61-8.50 between his second and fourth attempts in the shot put to grab the top collegiate finish. His effort bumped him from No. 10 to No. 9 on the school's all-time top-10 list.
After also competing in the hammer throw on Thursday, Beverage returned in the discus Friday to secure the outright win with an opening throw of 47.40m/155-6.
On the women's side, Ana da Silva sent her third attempt a season-best distance that stands 13th in the country. She reached 16.95m/55-7.50 in the shot as da Silva creeps towards her 2022 record-breaking mark in the event. Mia Anderson was the runner-up thanks to a 13.70m/44-11.50 toss, also on her third try.
Elena Kulichenko soared past the 6-foot mark for the second competition in a row to register her second victory of the 2023 outdoor season. She went over the bar at 1.84m/6-0.50 and remains the national leader.
Clearing his final height on the first try, Nikolai van Huyssteen hit a personal best of 5.30m/17-4.50 to finish atop the final standings and tie Bulldog great Maicel Uibo for the No. 7 spot in the school record books.
Harisay started her sweep of the javelin and discus by finishing her javelin series with a season-best toss of 48.79m/160-1. In the discus, Harisay narrowly missed her personal record set earlier this season with a fourth try measuring 49.67m/162-11. This effort put her 10 feet ahead of Elsie Igberaese for the No. 1 spot.
While Bulldog legend Keturah Orji (6.47m/21-2.75) won the long jump outright, Marsh made the best out of her senior day by traveling a season best 6.25m/20-6.25 late in her series to take second overall and become the top collegiate finisher.
Aaliyah Butler made her 400m debut for the Bulldogs and finished with the fourth-best time in school history and sixth-best time in the country this year for the win. She clocked a 52.31 to finish in front of fellow freshman teammates Haley Tate (53.43) and Hali Murphy (54.84), who was returning from an injury that sidelined her indoors.
The Bulldogs also went 1-2 in the men's 400m with 800m specialist Will Sumner securing the victory with a 46.71. Morales Williams (47.25) was second across the line.
Pender made his four trips around the oval in 3:44.53 to lead a 1-2-3 finish in the 1500m in front of Zack Truitt and Sam Bowers. Pender's time took over the No. 5 spot in the school record books during his final collegiate competition at Spec Towns Track.
In her third race of the season in the 100m hurdles, Bella Witt improved upon her pair of runner-up finishes to win with a career best 13.38. Witt's finish tied for No. 9 in the school's record books.
Cavanaugh was honored on senior day and then went out and dropped a top-15 time nationally to win the 400m hurdles. He was the only competitor to break 51 seconds with a 50.86.
Yet another victory for Georgia came in the women's 400m hurdles as Mustin (57.73) bested Pollock (58.47) for top honors.
The Lady Bulldogs managed a 1-2 finish in the 1500m as Sophia Baker completed her laps in 4:32.09 for top honors. Less than a second behind Baker was first-year runner Lorel Golden who went 4:32.98.
Charlotte Augenstein managed a win in the 800m after finishing her pair of laps in 2:09.63 while Wesley John crossed the line first in the 3000m steeplechase after running a 9:09.79.
In addition, Michaela Prevallet reached 3.40m/11-1.75 on her first attempt and won the women's pole vault.
The meet concluded with Murphy, Pollock, Mustin and Augenstein winning the 4x400m relay after combining for a 3:39.35.
Next Up: There will be a variety of six meets over three weekends in April to continue the outdoor campaign. Georgia will compete in a trio of meets in southern California – Mt. SAC Relays, Bryan Clay Invitational, Beach Invitational – next weekend.
The SEC Championships are slated to be in Baton Rouge, La., on May 11-13. Following the NCAA East Prelims in Jacksonville, Fla., on May 24-27, Georgia's qualified teammates will travel to Austin, Texas, prior to the NCAA Championships (June 7-10).
---
Jump To Comments