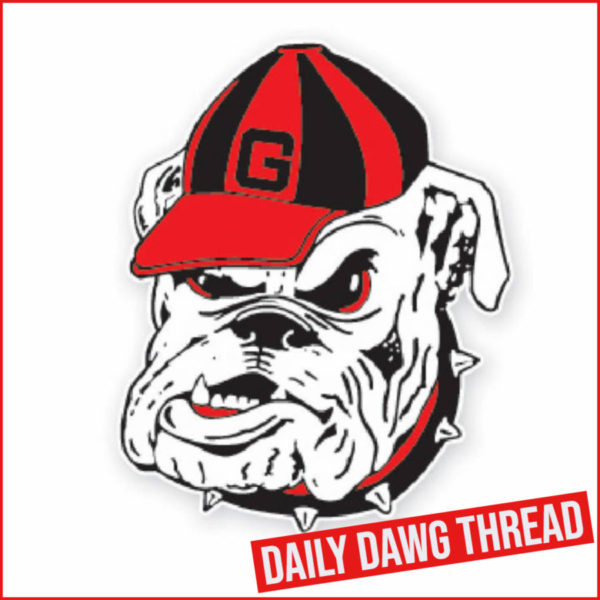 ---
Baseball: Georgia Grabs Comeback Win at South Carolina
The 17th-ranked Georgia Bulldogs scored a pair of runs in the ninth to rally past South Carolina 3-2 Friday at Founders Park in front of a crowd of 6,684.
Georgia (23-7, 7-3 SEC) took a 1-0 lead in the second with a two-out, run-scoring single by sophomore catcher Fernando Gonzalez. It scored graduate left fielder Connor Tate who led off the inning with a base hit to extend his hitting streak to a career-best 11 games.
Georgia put two on with one out in the fifth, and then USC starter Noah Hall came back to retire Ben Anderson and Cole Tate to keep it a 1-0 contest. Hall struck out 10 and allowed just one run on seven hits over seven innings but did not factor in the decision.
South Carolina (14-15, 3- SEC) grabbed a 2-1 lead in the fifth following a Bulldog miscue. With one out, Collin Burgess tied the game with a run-scoring double to left. Following a double to right and an intentional walk that loaded the bases, Georgia starter Nolan Crisp was lifted in favor of sophomore Jaden Woods. He came on and struck out pinch-hitter Jack Mahoney. Woods got Braylen Wimmer to bounce one up the middle that he deflected right to second baseman Cory Acton. He looked to step on the bag, however, the ball got away from him, allowing Burgess to score. On the play, Matt Hogan tried to score too and was thrown out at home by Acton to end the frame. Sophomore Will Pearson provided two scoreless innings of relief for the Bulldogs, and he picked off a runner at second in the eighth.
In the top of the eighth, Tate led off with a double to centerfield off USC reliever Cade Austin. With one out, Josh McAllister lined a single to left field and Tate was thrown out at home to maintain the Gamecock advantage. A wild pitch got McAllister to second but he was stranded after Chaney Rogers was retired. However, in the ninth, Georgia came through off Austin.
Senior Garrett Blaylock got the call to pinch-hit to lead off the inning, and he drew a walk. Pinch-runner Buddy Floyd came on for Blaylock. Acton struck out trying to bunt. Anderson followed with a walk to extend his on base streak to 28 games. Cole Tate laced a game-tying single to right, scoring Floyd as Anderson raced to third. Then, Corey Collins chopped one to third Kevin Madden who opted to try and turn a double play but Collins beat the throw as Tate scored the go-ahead run for a 3-2 advantage.
Senior closer Jack Gowen set down the Gamecocks in order in the bottom of the ninth including a pair of strikeouts for his fourth save. Pearson picked up the win to move his record to 2-1 while Austin fell to 1-1.
"We knew Noah Hall was going to be a tough matchup because his changeup is really good and his fastball was up to 93," said Georgia's Ike Cousins head baseball coach Scott Stricklin. "He did a nice job and kept our hitters off balance. The fifth inning got away from us, but when we didn't make a play or get the hit, the next guy stepped up, and that was the story tonight.
"Our pitchers were outstanding. We couldn't ask any more out of Nolan (Crisp) because he's been one of our go-to guys out of the bullpen, and now he's started two weeks in a row. He's a tough kid who competes, and he got it done. Jaden Woods did a great job coming in with the bases loaded. Will Pearson was awesome in getting a win. And Jack Gowen, that's the best I've seen him since maybe the SEC Tournament last year."
The series continues Saturday with first pitch at 4:02 p.m. (SECN+).
Quick Hits
*With a single in the second inning, graduate Connor Tate extended his hitting streak to 11 games and his on base streak to 16 games. With a walk in the fifth, senior Cory Action extended his on base streak to 11 games.
*Junior RHP Nolan Crisp made his second SEC start of the year and matched his career-high at Georgia with 4.1 innings. He got the nod in place of ace Jonathan Cannon (6-1, 1.71 ERA) who is out this series due to a non-throwing injury/muscle strain.
*Graduate Ben Anderson extended his on base streak go to 28 games when he drew a walk in the ninth. He has reached base safely in every game he has played in this season.
*Georgia improved to 6-1 in one-run games this year.
---
WTENNIS: Dawgs Sweep Wildcats
The 11th-ranked University of Georgia women's tennis team swept the 66th-ranked Kentucky Wildcats 4-0 Friday evening, in Southeastern Conference action.
"I'm really proud of how we competed on a cold, windy day," said Georgia head coach Jeff Wallace. "We played some awesome doubles today. We have been working really hard on it and showed great improvement. I was very excited to see that. It's nice to get that first point. I thought our singles players did a great job – on every court. It was a good day for us and now we are looking forward to our final regular-season home match against Vanderbilt on Sunday."
In doubles, Georgia (14-3, 9-1 SEC) swept Kentucky (12-11, 0-10 SEC). No. 16 Ania Hertel and Morgan Coppoc cruised to a 6-1 win over Ellie Eades and Fiona Arrese. Graduate Meg Kowalski and freshman Mell Reasco clinched the doubles point for the Bulldogs with a 6-4 win over Carla Girbau and Lidia Gonzalez.
In singles play, the Bulldogs earned wins from No. 29 Lea Ma, No. 58 Vidmanova and Guillermina Grant. Vidmanova notched the first win of the day for Georgia, defeating No. 114 Carlota Molina 6-0, 6-2. With the win, Vidmanova improved to 15-2 on the season, including 14-1 in straight-set matches, and is tied for a team-best seven wins against ranked opponents. At the top spot, Ma cruised to a 6-4, 6-1 win over Florencia Urrutia. In her collegiate outdoors singles debut, Grant defeated Maialen Morante in straight sets 6-3, 6-3 to clinch the match for the Bulldogs.
Next up, Georgia hosts the Vanderbilt Commodores on Sunday, April 10 for senior day. First serve is scheduled for 1 p.m.
---
T&F: Kyle Garland Takes Over NCAA Decathlon Lead
Georgia junior Kyle Garland took control of the national lead in the decathlon as the top collegiate finisher to complete the Tennessee Relays for the Bulldogs in Knoxville, Tenn., on Friday.
Garland, who was competing in his second collegiate decathlon, scored 8,133 points behind five personal records over the two days of action.
Junior Ana da Silva also came within ¼ of an inch to matching a 22-year-old school record in the shot put to take second with one of the country's top-20 marks this year in the shot put.
The Lowdown: Garland won the opening event on day two with a personal record of 13.91 in the 110-meter hurdles. He returned in the discus to launch the longest effort of his career (46.24 meters/151 feet, 8 inches) to win another event before clearing 4.45m/14-7.25 in the pole vault. Garland locked down his final career-best in the javelin (56.79m/186-4) and concluded his 10 events with a 4:55.10 in the 1500m.
Da Silva built to her fourth toss in the shot during the Invitational portion of the meet and let go of a personal record 16.81m/55-2 effort to earn runner-up honors. This was only .25 short of Rhonda Hackett's school record of 55-2.25 from the 2000 Alabama Relays.
In the open shot, redshirt sophomore Mia Anderson took fourth with a mark of 13.61m/44-8.
Junior Gavin Beverage competed in the men's Invitational after left with a fourth-place showing thanks to his top throw of 17.71m/58-1.25.
The Lady Bulldogs wrapped up their side of the competition with graduate transfer Julia Harisay earning bronze honors after her top heave measured 41.11m/134-10.
Glimpse At Where This Season Will Take The Dogs: The Tennessee Relays marked the fourth of seven scheduled regular-season outdoor meet weekends through the end of April, including the fifth-annual Torrin Lawrence Memorial (April 29-30) in Athens on the Spec Towns Track.
The SEC Championships will arrive on May 12-14 in Oxford, Miss., with the NCAA East Prelims scheduled for May 25-28 in Bloomington, Ind. The 2022 NCAA Championships are in Eugene, Ore., on June 8-11.
---
WBB: Tahnee Balerio Named Georgia's Associate Head Coach and Recruiting Coordinator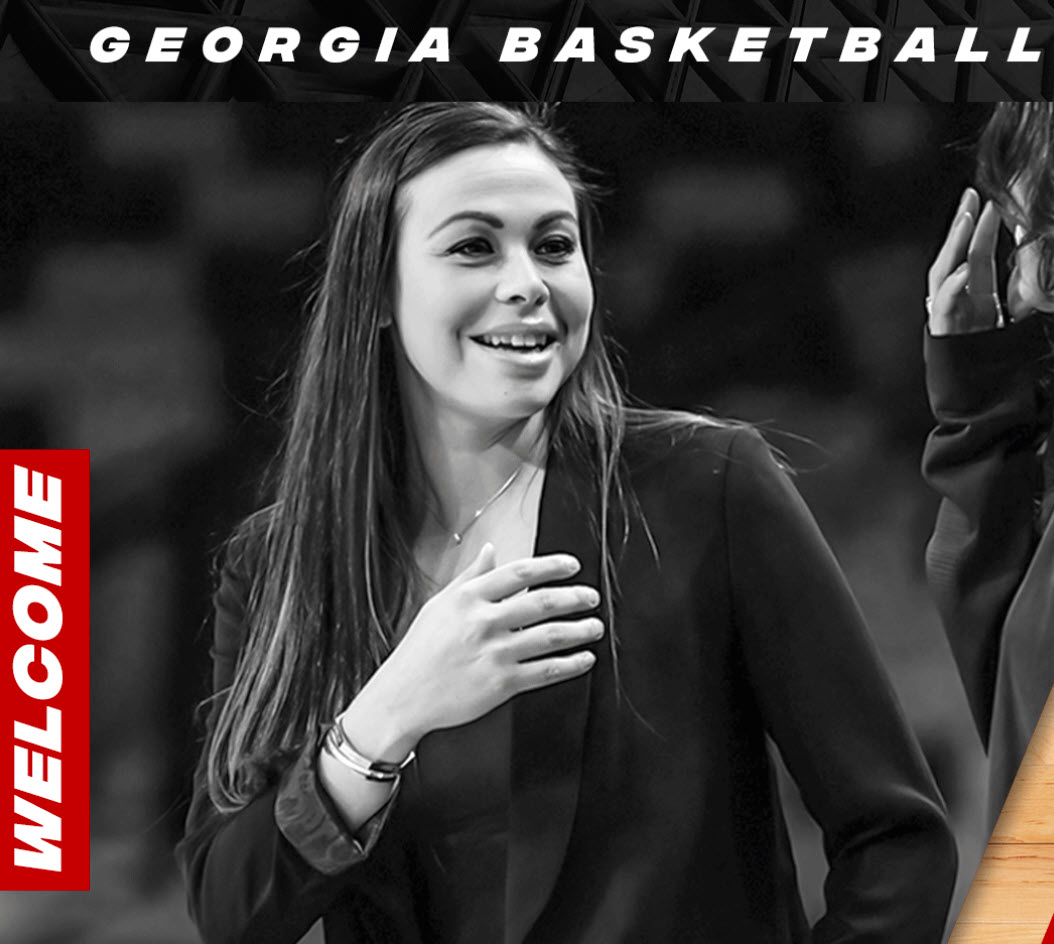 Tahnee Balerio (pronounced TAWN-ee buh-LARE-ee-oh), who has coached and developed some of the best point guards in the country, has been named the associate head coach and recruiting coordinator for Georgia Lady Bulldog basketball, Katie Abrahamson-Henderson announced Friday.
A two-time All-Missouri Valley Conference selection, team captain and MVP as a player for Coach ABE at Missouri State, Balerio has spent the last decade and a half building programs into perennial winners. Her responsibilities include the development of the guards, recruiting and opponent scouting reports.
"Tahnee is the best among today's coaches," Abrahamson-Henderson said. "She is the entire package when it comes to recruiting, skill development and teaching the intellectual aspects of the game. Over the past 12 seasons, she has developed our guards into some of the best and most talented players in the nation. She is a relentless recruiter and someone players love. I am so excited to welcome Tahnee to Dawg Nation!"
"I am thrilled for the opportunity to coach at one of the top women's basketball programs in the country," Balerio said. "I have been fortunate to play and coach alongside Coach ABE throughout my career. She is truly a special person who has not only been my boss and mentor, but my family for over 20 years. Because of her relationships with her players and staff, she has built elite programs at each stop.
"When it comes to basketball, academics and the student-athlete experience, the University of Georgia has it all, and I am excited and honored to serve as this program's associate head coach."
Overall, Balerio's teams have garnered eight NCAA tournament bids and won five conference crowns.
She was part of a staff that led UCF to five postseason appearances, three NCAA bids and the 2022 American Athletic Conference regular season and conference titles. The Knights earned their first NCAA tournament appearance, first NCAA win and highest-ever seeding.
Under her guidance, UCF's Diamond Battles was named the 2022 AAC Player of the Year, Defensive Player of the Year and AAC Tournament MVP.
Kay Kay Wright was named to the 2020 Nancy Lieberman Award Watch List and was recognized among the nation's best with a spot on the Naismith Trophy National Player of the Year Watch List. Wright was a consensus first-team All-AAC selection and finished her career second in assists (494) and third in points (1,614) in UCF history. The Preseason AAC Player of the Year (the first in program history to earn that distinction) is the only Knight to score 1,600 points, dish out over 400 assists and record over 250 steals in her career.
Prior to her stint in Orlando, Balerio spent six seasons at Albany, serving as an assistant coach for four years and the director of operations for two seasons. Albany captured four America East regular seasons crowns during those six years. Balerio witnessed Imani Tate post the fourth-highest scoring season in program history as Zakiya Saunders —another all-conference selection — broke the school record for assists and ranked sixth in the NCAA with 6.9 assists per game.
Balerio played at Missouri State from 2005-08 under Coach ABE. She was a team captain, a two-time MVP, a two-time All-Conference selection and earned Scholar Athlete honors. Balerio led the Bears in scoring during the 2006-07 season, averaging 18.7 points per game – tops in the Missouri Valley Conference.
---
MTENNIS: Hamish Stewart Named National Player of the Week
Hamish Stewart was named National Player of the Week by the International Tennis Association (ITA) and Universal Tennis Rating (UTR) late Thursday, April 7.
This is the third year for the ITA and UTR Player of the Week awards that highlight male and female individuals from all five divisions (NCAA Division I, II, III, NAIA and Junior College) with weekly awards during the spring dual-match season.
The ITA and UTR Player of the Week honors recognize a collegiate tennis player whose increase in UTR rating during the previous week was representative of his/her level of performance, including notable wins such as clinching matches and upsets. Stewart, increased .15 in is UTR rating to reach 13.67.
The graduate on the Georgia men's tennis team scored SEC Player of the Week honors earlier in the week, coming off of back-to-back 4-0 wins and a match-clinching performance with the Bulldogs.
Stewart grabbed a nationally ranked win over No.36 Nikola Slavik of No.43 Ole Miss. He defeated Slavik in dominant fashion, 6-1, 6-2. Georgia went on to blank the Rebels, 4-0 in Oxford, Mississippi.
In their next match of the week against No.38 LSU, Stewart and McCormick clinched the doubles point for Georgia in a 6-3 victory over Gabriel Diaz Freire and Kent Hunter. Stewart then kept the momentum going with a 6-4,6-2 win over Vlad Lobak to clinch the 4-0 victory for Georgia.
Georgia's No.1 singles player improved to 23-11 overall, 15-5 in the dual season, 6-3 against conference opponents and 13-7 against nationally-ranked opponents. He has won seven out of his last ten matches and is on a three-match singles win streak. He has the most overall and dual competition wins on the Georgia roster. His efforts this weekend helped Georgia improve to 7-2 against SEC opponents and 15-5 overall.
The ITA released new national rankings on Wednesday, April 6 and Stewart earned a career-high singles ranking at No.11. Stewart and McCormick are now ranked at No.40 and Stewart and senior Philip Henning are the No.81-ranked doubles pair.
The Bulldogs will be back in action on Sunday, April 10 as they travel to Lexington, Kentucky to face the No.12 Kentucky Wildcats at 1 p.m.
---
MBB: UGA Adds Video Coordinator
Julie Danielson has joined the Georgia Basketball Staff as video coordinator, head coach Mike White announced on Friday.
All told, Danielson sports nine seasons of college basketball experience, six at Wisconsin and the last three at Florida.
"Julie is very familiar with how we operate as it relates to team and player film coordination," White said. "She's a relentless worker and provides incredible positive energy."
"I'm extremely blessed and grateful to join Coach White and the staff at the University of Georgia," Danielson said. "It's an honor to be part of such a prestigious university and athletic department as I make the next step in my career. Coach White has described the potential of this program as limitless, and I agree. I'm excited to be a part of that growth."
Danielson was the video coordinator for Florida Basketball last season after serving as a scouting assistant from 2019 to 2021. The Gators reached the postseason during her first and final seasons in Gainesville, with bids to the 2019 NCAA Tournament and the 2022 NIT. In addition, Florida was projected to receive an invitation to the NCAA Tournament in 2020 before the postseason was canceled.
Danielson, who is a native of Hayward, Wis., earned two degrees from Wisconsin, a bachelor's in Legal Studies in 2017 and a master's in Educational Leadership with a specialization in Athletic Administration in 2019.
---
Jump To Comments