Jump To Top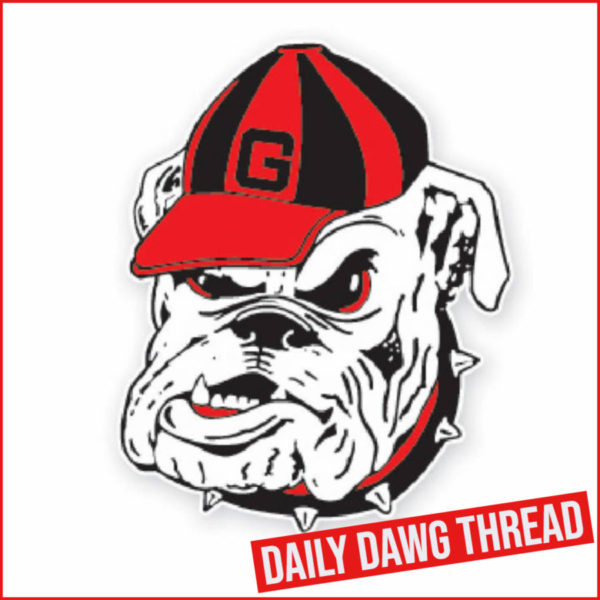 Baseball: Dawgs win Easter doubleheader over Kentucky (10)
The Georgia Bulldogs won a pair of seven-inning games over No. 10 Kentucky Sunday in front of a crowd of 2,763 to win their first SEC series of the year at Foley Field.
The Bulldogs (18-14, 3-9 SEC) blanked the Wildcats 3-0 in game one behind a complete game four-hitter from junior Liam Sullivan. In game two, redshirt junior Charlie Goldstein went 5.1 innings with seven strikeouts, both career-highs, to clinch the series in a 6-2 victory. Kentucky (27-5, 9-3 SEC) had won 23 of its last 24 games heading into Sunday's action.
"We needed something good to happen, and they are a really good team," Georgia's Ike Cousins head baseball coach Scott Stricklin said. "Kentucky is number 10 in the country for a reason. They were 27-3 coming into this game. We needed to play the way that we are capable of playing. It has been a while since we have played like that. It is encouraging to see Liam Sullivan go out there and give us the complete game. Charlie Goldstein was really good. Leighton Finley did a great job out of the bullpen. We got some big hits. We needed to play better, get some confidence and get some mojo. That is all it is. You have got to turn your momentum, and we were able to do it today. It feels good."
Game One Sunday: Georgia 3-0
Georgia claimed game two of the series as Sullivan became the first Bulldog since Cole Wilcox in 2019 against Florida to pitch an SEC seven-inning complete gave victory. It was Georgia's first complete game SEC shutout by a pitcher since 2014 when Robert Tyler went nine innings in a 2-0 road win over Ole Miss in 2014.
Georgia grabbed a two-run lead in the third. Redshirt-junior Josh Stinson connected for his first career run-scoring double. With two runners on, redshirt freshman Charlie Condon knocked a single to right field to score Stinson. With bases loaded in the sixth, graduate Mason LaPlante reached on a fielder's choice that scored freshman Justin Thomas, in to pinch run for junior Corey Collins who was walked earlier in the frame. That was plenty for Sullivan. Kentucky's Tyler Bosma (4-2) got the loss after tossing three innings, allowing two runs off five hits with one walk.
"Jaden's (Woods) big start on Friday set everything up for the weekend," Sullivan said. "I think that helped Charlie out a lot in the second game. It was obvious they were struggling with lefties. We had our confidence coming into the game. It just took off from there."
Game One Box Score
Game Two Sunday: Georgia 6-2 
Junior Parks Harberset the tonewith a three-run home run in the first as the Bulldogs tallied four home runs to help sweep the doubleheader. It was Harber's 10th home run of the year,
The Bulldogs went up 4-0 on a leadoff homer from redshirt freshman Charlie Condon (3-for-4) in the third. Condon has a team-leading 13 home runs and now has reached base in 31 consecutive games.
Goldstein (1-1) struck out six of the first nine batters he faced and held the Wildcats scoreless until they scratched for a pair of runs in the sixth. Bulldog freshman Leighton Finley was called in from the bullpen in the sixth with one out and one Wildcat. He would provide 1.2 scoreless innings for his first career save.
Two solo homers in the sixth off the bats of junior Sebastian Murillo and graduate Connor Tate boosted the Bulldogs advantage to 6-2. The Bulldogs became the first SEC team to score more than five runs against the Wildcats this year as they feature one of the nation's top pitching staffs. Kentucky's Zack Lee (3-1) got the loss, allowing four runs off four hits with two walks in three innings.
The Bulldogs will return to Foley Field on Tuesday, April 11 to play host to the Clemson Tigers at 7 p.m. The game will be live on SEC Network and the Georgia Bulldogs Sports Network.
Game Two Box Score
---
MTennis: UGA (7) defeats Florida (20) 4-3 in Gainesville
The seventh-ranked University of Georgia men's tennis team defeated No. 20 Florida, 4-3, on Sunday afternoon at the Alfred A. Ring Tennis Complex, clinching at least a share of the Southeastern Conference Championship for the 32nd time in program history.
Redshirt senior Blake Croyder earned the match-clinching win for the Bulldogs (16-5, 10-0 SEC), who have now won 11 consecutive matches and earned their first regular season conference title since 2017.
Georgia won on courts one, two, three and four in singles to defeat the Gators (12-10, 5-5 SEC).
"Just a great, gutsy performance by our players," said head coach Manny Diaz. "It was a lot of heart that went into what these guys did today. Florida played a great match against us at home, but our guys impressed me so much with their fight, resolve and toughness. We really had an outstanding performance to start singles by Ethan and Trent to get us on the board, and the rest of the matches went three sets. This was an incredible show of force by our guys – I am so immensely proud of this group."
Florida earned the doubles point after taking wins on courts one and three. No. 7 Trent Bryde and Ethan Quinn were unable to find their footing and would drop the match to No. 10 Will Grant and Axel Nefve, 6-2. Giusca and Henning had an impressive performance on court two with a 6-2 win of their own, their 10th of the season together, and put the deciding match on court three. Croyder and Britton Johnston found themselves tied at 5-5 against Jonah Braswell and Lukas Greif but dropped two-straight games, allowing the Gators to take the point in doubles competition for the 17th time in their 22 matches.
In singles, the Bulldogs quickly got on the board and took the lead, thanks to straight-set wins from No. 3 Quinn and Bryde. Redshirt freshman Quinn tied the match with his 15th win over a ranked opponent this year, defeating No. 81 Nefve by a 6-3, 6-2 score. Bryde improved to 12-5 in dual match action with his fifth-ranked win of the year over No. 102 Braswell, winning by a 6-4, 6-1 result.
The remaining four courts all went into third sets to decide the winner. Florida would tie up the match after Tanapatt Nirundorn defeated Giusca on court six by a 4-6, 6-4, 6-4 score. No. 13 Henning narrowly took the first set over No. 92 Grant and then dropped the second. Each side held serve in the third set, needing a tiebreaker to decide the match. The redshirt senior held serve on the final point to take the match by a 7-5, 4-6, 7-6(5) score and put the Bulldogs at match point.
No. 107 Croyder dropped the first set but managed to take the second in a back-and-forth breaker against Greif. The Marietta native earned his second match-clinching win of the season after he took the final set to win on court four with a pair of breakers, 3-6, 7-6(8), 7-6(6), clinching a share of the conference crown. The teams agreed to play out the remaining match on court five, where Miguel Perez Peña was in a breaker against Nate Bonetto. The sophomore lost his first match on court five this season in a 6-3, 6-7(2), 7-6(6) decision to Bonetto.
"For these guys, winning the conference championship means a heck of a lot and I am so proud of them," said Coach Diaz. "This past fall, when we had former players back at the alumni event, I introduced our team to the lettermen there. I asked everyone to raise their hand if they had won a championship ring during their time as a Bulldog, and every single player that was there raised their hand. Since 1971 and onward, everyone who played here for four years can say they won this conference. So, for our fifth-year seniors, it's been a huge goal for them, and this means a ton."
The Bulldogs will play their last two matches of the regular season at home this coming weekend, starting with No. 14 Mississippi State on Friday a 5 p.m. ET and then celebrating senior day against No. 29 Ole Miss on Sunday, April 16 at 1 p.m. Georgia will look to go undefeated in conference play for the first time since 2016 in its final home matches of the season.
Results
Singles competition
1. #3 Ethan Quinn (UGA) def. #81 Axel Nefve (UF) 6-3, 6-2
2. #13 Philip Henning (UGA) def. #92 Will Grant (UF) 7-5, 4-6, 7-6(5)
3. Trent Bryde (UGA) def. #102 Jonah Braswell (UF) 6-4, 6-1
4. #107 Blake Croyder (UGA) def. Lukas Greif (UF) 3-6, 7-6(8), 7-6(6)
5. Nate Bonetto (UF) def. Miguel Perez Pena (UGA) 6-1, 6-7(2), 7-6(6)
6. Tanapatt Nirundorn (UF) def. Teodor Giusca (UGA) 4-6, 6-4, 6-4
Order of finish: 1, 3, 6, 2, 4*, 5
Doubles competition
1. #10 Will Grant/Axel Nefve (UF) def. #7 Trent Bryde/Ethan Quinn (UGA) 6-2
2. Teodor Giusca/Philip Henning (UGA) def. Nate Bonetto/Tanapatt Nirundorn (UF) 6-2
3. Jonah Braswell/Lukas Greif (UF) def. Blake Croyder/Britton Johnston (UGA) 7-5
Order of finish: 1, 2, 3*
---
WTennis: Dawgs (5) down Gators (17) 4-1
The fifth-ranked University of Georgia women's tennis team defeated No. 17 Florida 4-1 on Sunday afternoon at the Dan Magill Tennis Complex, in Southeastern Conference action.
In doubles, Georgia (17-4, 10-1 SEC) took two of three from Florida (13-6, 7-4 SEC). The Gators struck first, taking the match on court one 6-4. The Bulldogs quickly responded on court two. No. 50 Meg Kowalski and Mell Reasco topped Carly Briggs and Rachel Gailis 6-4. With the doubles point on the line, No. 40 Guillermina Grant and Mai Nirundorn overcame a 0-3 deficit to defeat Emma Shelton and Sophie Williams 6-4 and give Georgia a 1-0 match lead heading into singles.
In singles play, the Bulldogs won three matches. No. 125 Kowalski got off to a hot start, topping Emily de Oliveira in straight sets, 6-0, 6-3. She was quickly followed by third-ranked Lea Ma who cruised past No. 37 Sara Dahlstrom 6-0, 6-1. With Georgia leading 3-0 in the match, Florida picked up its first point of the day as Ania Hertel fell to Rachel Gailis 6-0, 6-3. After forcing third sets on courts two, three and six, Grant clinched the win for the Bulldogs, topping Bente Spee 3-6, 6-0, 7-5.
Up next, Georgia wraps up the regular season with a pair of SEC road matches. The Bulldogs will take on Mississippi State on Friday, April 14 at 5 p.m. before facing Ole Miss on Sunday, April 16 at 1 p.m.
Results
Doubles Results
1. #53 Alicia Dudeney/Bente Spee (UF) def. Ania Hertel/Dasha Vidmanova (UGA) 6-4
2. #50 Meg Kowalski/Mell Reasco (UGA) def. #79 Carly Briggs/Rachel Gailis (UF) 6-4
3. #40 Guillermina Grant/Mai Nirundorn (UGA) def. Emma Shelton/Sophie Williams (UF) 6-4
Singles Results
1. #3 Lea Ma (UGA) def. #37 Sara Dahlstrom (UF) 6-0, 6-1
2. #9 Dasha Vidmanova (UGA) vs. #45 Carly Briggs (UF) 4-6, 7-5, 1-1, unfinished
3. #56 Mell Reasco (UGA) vs. #86 Alicia Dudeney (UF) 5-7, 7-5, 0-0, unfinished
4. Rachel Gailis (UF) def. Ania Hertel (UGA) 6-0, 6-3
5. #125 Meg Kowalski (UGA) def. Emily de Oliveira (UF) 6-0, 6-3
6. Guillermina Grant (UGA) def. Bente Spee (UF) 3-6, 6-0, 7-5
---
Jump To Comments