Jump To Top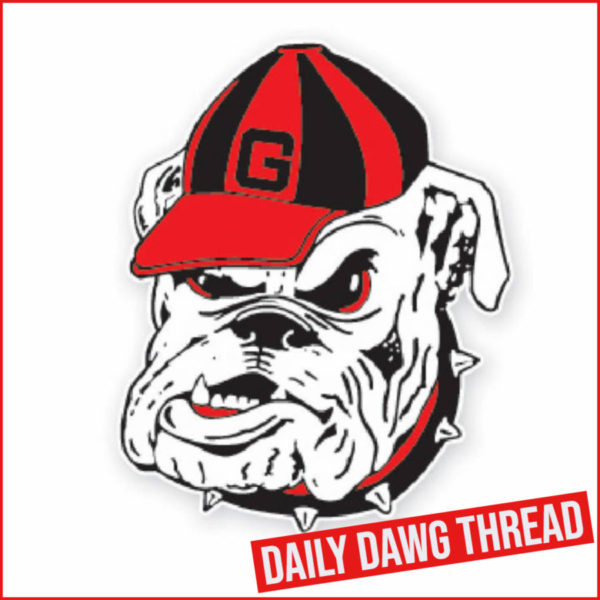 Baseball: Clemson blasts Dawgs, 8-1
Georgia dropped an 8-1 decision to the Clemson Tigers on Tuesday evening in front of a Foley Field crowd of 3,569.
"We couldn't get anything going offensively," Georgia's Ike Cousin's head baseball coach Scott Stricklin said. "They threw a lot of good guys. Hats off to them. They pitched it well. Offensively, we struck out 12 times and had some key strikeouts in big situations. We just weren't good enough offensively tonight. We have to have a good practice tomorrow, get our minds right, get on the bus Thursday and head down to Gainesville to face a very good Florida team."
Georgia (18-15) took an early lead with one run in the third. Graduate Ben Anderson reached with a single to right field and advanced to second on a wild pitch. Graduate Connor Tate knocked his 13th double of the season, a team-best, and the 44th of his career to score Anderson.  
Clemson (20-14) answered back in the fourth with a three-run homer to left field from Billy Amick, 3-1. The Tigers extended their lead with four runs in the fifth, 7-1.
Junior Luke Wagner (1-2) got his first start of the season and worked four innings, allowing three runs on four hits with one strikeout for the loss. Wagner blanked the Tigers for the first three frames before a bloop hit, and a two-out walk put two on before Amick's home run. Clemson's Willie Weiss got the win, tossing 0.1 innings with one strikeout. Georgia did get two scoreless innings from Will Pearson and 1.2 innings from Collin Caldwell to highlight the bullpen as five Bulldog relievers saw action. 
The Bulldogs were held to five hits on the evening. Tate led Georgia with two hits. Redshirt freshman Charlie Condon extended his on-base streak to 32 games after drawing a walk in the first. He was intentionally walked in his second plate appearance and finished 0-2. 
Georgia returns to SEC action against the No. 2 ranked Gators in a weekend series starting Friday. First pitch will be at 7 p.m. The game will be live on SEC Network + and the Georgia Bulldog Sports Network.  
Box Score
---
Softball: No. 12/9 Georgia (31-8) vs. Georgia Southern (14-20) tonight at Jack Turner
The 12th-ranked Georgia softball team returns to the friendly confines of Jack Turner Stadium to host in-state foe Georgia Southern on Wednesday. First pitch between the Bulldogs and Eagles is set for 6:30 p.m.
Admission: FREE (no tickets required // seating is first come, first served)
Streaming: SEC Network+
Play-by-Play: Kaleb Frady
Analysis: Mary Wilson Avant
Live Stats: GeorgiaDogs.com
Twitter Updates: @UGAsoftball
Follow the Bulldogs
» Wednesday's game will stream live on SEC Network+. Kaleb Frady (play-by-play) and Mary Wilson Avant (analysis) will be on the call.
Upcoming Promotions at Jack Turner Stadium
» Admission to every home regular season Georgia softball game is FREE. No tickets are required. Seating is first come, first served. The UGA clear bag policy is in effect.
Wednesday, April 12
– UGA Student Appreciation Night: The first 150 UGA students will receive a t-shirt, pizza, and 1,000 Commit to the G points.
– Kids fifth grade and younger can run the bases after the game
Series History
» Georgia leads the all-time series 31-1
» The Bulldogs are 30-0 in Athens in the series
» Georgia came out on top of a 12-7 battle in 2022 in Athens; prior to that, the teams had not met since 2019
» Georgia split a doubleheader on the road in 2000, the only meetings outside of Athens since the series began in 1997
Recapping Action
Georgia won its fifth SEC series last weekend, taking two-of-three on the road at No. 8 Arkansas. Down two in the seventh, Jayda Kearney provided a three-run home run to lift the Bulldogs to a 4-3 victory in the opener. Shelby Walters spun a two-hit shutout in game two as Georgia blanked the Razorbacks 4-0 to take the series. Arkansas came back from a three-run deficit in the finale to win the finale 4-3 and evade a sweep by the Bulldogs.
A Look at What's Ahead
The Bulldogs are back on the road this weekend for a three-game series at SEC rival No. 15 Florida. The series kicks off Friday at 6 p.m. Katie Seashole Pressly Stadium. Saturday's game is slated for a 2 p.m. start with the finale set for Sunday at 12 p.m. All three games will stream live on SEC Network +.
Georgia in the Polls
Georgia's rankings after Week 9:
– USA Today/NFCA: 12
– ESPN/USA Softball: 9
– D1Softball: 6
– Softball America: 7
– RPI: 15
Coaching Connections
Georgia Southern head coach Sharon Perkins was a member of the Georgia coaching staff under Lu Harris-Champer for six seasons from 2001-06. During her time in Athens, the Bulldogs won the 2003 and 2005 SEC regular season titles. Perkins' coaching career started as a student coach under Harris-Champer at Nichols then followed her to Southern Miss then on to Athens. Perkins left Athens following the 2006 season to become the head coach at Georgia Tech.
Shout Outs for Shutouts
The Bulldogs pitching staff has recorded 14 shutouts (10th most in the country) in 2023 including five in SEC play. Georgia's three-straight SEC shutouts was the longest streak since 2006 (4). Shelby Walters and Madison Kerpics had combined to pitch 24-straight scoreless innings entering the Kentucky series. Earlier in the season, Georgia closed out the month of February shutting out six-straight opponents. That scoreless-inning streak reached 40 innings.
Improving in Game Two
The Bulldogs have made significant improvement in the second game of SEC series compared to 2022. Currently, Georgia is 5-0 in the second game of SEC series this season compared to 2-3 through five series a season ago. Georgia has already topped its number of series wins this season, winning five compared to a total of four a year ago. Georgia and its opponents squared off in a game three rubber match five times last year.
The Dogs Can Swing It
Georgia is currently slugging its way to the top of the SEC, leading the league with a .592 team slugging percentage (ranks fourth nationally). Additionally, UGA leads the Conference with 341 hits, 63 home runs, 14 triples, and 58 doubles. Georgia (616) has over 100 more total bases than the second-place team in the league (Florida, 514).
---
Boom follows Que this Saturday
The University of Georgia will introduce Boom, the 10-month-old English Bulldog, as Uga XI during pregame ceremonies at the upcoming G-Day Game on Saturday.
The ceremonial collaring of Boom will start with eight minutes on the pregame clock at approximately 3:50 p.m. and will take place on the 20-yard line, northeast corner of Sanford Stadium. Fans are encouraged to find their seats early to watch the ceremony.
The new mascot will succeed Uga X, affectionately known as Que, who will retire as the winningest mascot in Georgia history.
Que was two and half years old when he began his reign as Georgia's beloved mascot in 2015. He compiled an impressive 91-18 record, which included back-to-back College Football Playoff National Championships, two SEC titles and victories in the Rose, Sugar, Orange and Peach bowls.
Uga X joined "Seiler's Uga Three" as the only two Bulldogs in Georgia history to win a national championship and passed Uga VI, who reigned from 1999-2008, as the winningest Bulldog in Georgia lore.
The current line of solid white English bulldogs began with UGA I, "Hood's Ole Dan," born Dec. 2, 1955, in Columbus, Ga.
---
MTennis: Final home matches moved to Thursday morning, Saturday afternoon
The University of Georgia men's tennis team will now play its final two home matches against Mississippi State on Thursday, April 13 at 9 a.m. ET and on Saturday, April 15 at 1 p.m. for Senior Day versus Ole Miss due to expected inclement weather, head coach Manny Diaz announced Tuesday morning.
Fans are encouraged to wear black to the daybreak tilt against Mississippi State on Thursday and the first 150 fans will be receiving Georgia tennis t-shirts for the senior day matchup against the Rebels on Saturday. Senior day festivities will begin at 12:45 p.m.
UGA holds a 62-15 series lead versus Mississippi State, going 7-3 in its last 10 matches since 2015 and a 44-12 advantage over Ole Miss, including an 8-2 mark in the last 10 matches versus the Rebels.
The Bulldogs clinched at least a share of the Southeastern Conference regular season championship with their 4-3 win at No. 20 Florida this past Sunday for the 32nd time in program history. Georgia can claim the outright SEC crown with at least one win this weekend and has the change to go undefeated in conference play for the first time since 2016 with a pair of wins.
---
Jump To Comments