Jump To Top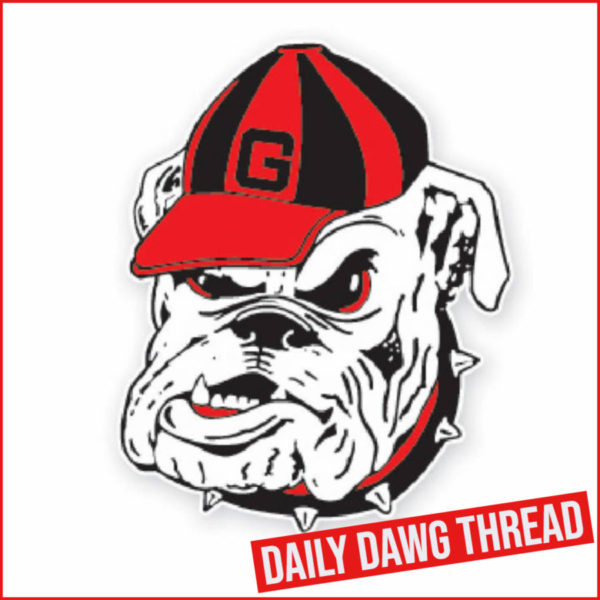 Boom Shakalaka – Uga XI in Sanford
Watch a fullscreen slideshow
HERE.
---
Video/Transcript:: Kirby Smart G-Day Presser
First off like always, I'd like to thank the fans for turning out. It turned out to be a warm day. A lot warmer than it was for our scrimmages. We had one scrimmage where it rained and one scrimmage where it was nice and cool. That was warm. We needed that for all the other scrimmages we've had, to kind of push through. You find out a lot about guys' physical and mental toughness when you have heat. How you respond? A lot of guys had to play more snaps than they are used to. I was really pleased with the effort. I thought it was a tale of two halves. We had a first half where we lit it up on offense and didn't think we could stop anything defensively. Then flip that over in the second half. We couldn't score any points. Obviously, we have to improve in both of those areas, but there were some positive things that came out of today, too. Some guys played well. I thought we did some good things on both sides of the ball. We have to continue to do that to get better. I thought we got out relatively healthy. That was big for today. Some guys have been injured coming into today, but we didn't really lose anybody today, which is big when you play tackle football."
On what he learned about this football team over the Spring…
"I have always said, we are built to sustain here…We are not trying to be a one hit wonder. I want to put a really good football team out there each year, and we are well on our way to doing that at this time. We probably have the most cohesive unit we've had at this time in terms of the guys love being with each other, they like practicing hard. We had 14 of the 15 days where I really thought we had good practices. That includes today. I was really pleased with their work ethic. They like practicing. They like football. When people come to your practices, and they've been to seven other schools and say 'Man, y'all get after it. Man, your guys prate hard. Man, your guys buy in and have fun' it makes me feel better that our kids enjoy it."
On the quarterbacks…
"It's hard because I've got to go back and watch the tape as always. I thought both of them had good composure, good pocket presence. I thought Brock used his legs several times to break out of there and take off running. Brock unfortunately had some guys that dropped the ball on him. I thought the balls were really well thrown and should've been caught. He did a nice job in the pocket of making those throws and then Gunner did some really good things. I was really pleased with all three quarterbacks and what you saw today was some of what we've seen all spring. We have three good quarterbacks who can make the throws and do a really good job, I was pleased with those guys."
---
Video/Transcript: Zion Logue, Chaz Chambliss, Brock Bowers, and Arian Smith G-Day Postgame Interviews
#96 Zion Logue | Sr. | DL
On how his role as a leader has changed…
"It's been an amazing thing just to see guys looking up to me and looking for my wisdom and my answers. That's the biggest thing for me is just being there when guys need me."
On what the defensive line improved on most this spring…
"Trusting each other and leaning on each other. I've seen, as the camp went on, we are all closer, and I like that."

#32 Chaz Chambliss | Jr. | OLB
On the freshmen today…
"They had great effort. They may not always know what to do on every play, but they showed great effort and great ability."
On what he can overcome with playing hard…
"Just playing hard you can be places that you were supposed to be but you weren't. You can make plays on the field when you're coming down; you can make plays in the pass game."
On how he felt about the game as a whole…
"Overall, as a team, we played our hearts out today. Defense started out a little slow, but we made adjustments and got better in the second half."
#19 Brock Bowers | Jr. | TE
On the quarterbacks …
"They both come out every day just ready to work. One of them has a good day and one of them has a bad day sometimes. They always just bounce back and keep grinding. They're making each other better just competing in that room."
On playing for new offensive coordinator Mike Bobo…
"It's a lot of the same stuff like a lot of the same terminology with just a little twist here and there. It was an easy transition and everyone loves playing for him out here. So it's been fun."
#11 Arian Smith | Jr. | WR
On what keeps the team motivated after winning two national championships…
"I feel like everybody has different reasons that keep them motivated. Everybody has their own 'why' and has their own specific reason. But I feel like we just want to win. Nobody likes to lose. We just want to win."
On what it means for the Red Team to win G-Day…
"It feels good. I'm eating good Monday!"
---
Red beats Black on a beautiful Saturday in Athens
Arian Smith scored twice, Carson Beck had a big opening half throwing the ball, and the Red squad knocked off the Black, 31-26, in the G-Day Game on Saturday afternoon at Sanford Stadium.
Georgia, winners of back-to-back College Football Playoff national championships, had about a dozen of last season's standouts back on Dooley Field during the game, including quarterback Stetson Bennett, linebacker Nolan Smith and wideout Kearis Jackson. During a first-half timeout, they were recognized in front of the sprited crowd and got the chance to show off their new national championship rings.
While all those now-former Bulldogs looked on, Saturday's spring practice finale featured an offense-heavy opening half in which both the Red and Black teams gained more 230 yards. Neither team got much going in the second half as more and more reserves took the field. The Black finished with 346 yards of offense to the Red's 288.
Carson Beck, who is competing to take over the starting quarterback job, got off to a perfect start leading the Red team. His first pass went for seven yards, to running back Cash Jones out of the backfield. His second throw was a 17-yard completion to wideout Marcus Rosemy-Jacksaint, and his third was a 39-yard completion to All-American tight end Brock Bowers.
The Red squad's first drive ended with a two-yard Arian Smith end-around run for a touchdown. Liam Badger kicked the extra point for a 7-0 Red lead with 11:37 left in the first quarter
Brock Vandagriff began the game running the Black offense. His first big play was with his legs, a 23-yard run up the left side. The Black squad's opening drive ended with a 42-yard field goal by Jared Zirkel, cutting the Red lead to 7-3 with 6:17 left in the first.
Beck continued to connect on his second drive, completing all three of his passes, including a 17-yarder to tight end Oscar Delp and a 37-yarder to wideout Ladd McConkey down to the Black 9. Running back Sevaughn Clark ran the ball in from the 9 to make it 14-3 Red.
After two drives, Beck was 6-for-6 for 124 yards. His next attempt fell incomplete, but he followed that with a 10-yard completion to wideout Dominic Lovett and a 30-yarder to Dillon Bell as the first quarter expired.
Watch a fullscreen slideshow
HERE.
The Red team's third drive also resulted in a touchdown, a 6-yard strike from Beck to Smith, pushing the lead to 21-3 for the Red. Vandagriff and the Black team answered right back on the next drive. Vandagriff hit receiver Jackson Meeks for 19 yards, tight end Lawson Luckie for 22, and then his 12-yard connection with Meeks turned into a 29-yard touchdown as Black squad teammates pushed the pile into the end zone, making it 21-10 Red with 11:22 left in the half.
Vandagriff and Gunner Stockton alternated drives running the Black offense, and Stockton's second featured a 28-yard third-down completion to wideout Zeed Haynes up the left side. It ended with a 4-yard Stockton touchdown run with 3:43 to play in the half, cutting the Red lead to 21-16.
The Red team stretched its lead to 24-16 with 1:20 remaining in the half on Badger's 51-yard field goal. The Black team, with Stockton running the hurry-up, marched down the field quickly thanks to a 54-yard completion to Mekhi Mews down to the 2. The Black had to settle for a 30-yard Zirkel field goal, however, and the Red took a 24-19 lead into halftime.
At the half, Vangagriff and Beck changed teams, allowing Vandagriff to work with the first-team offense in the second half. Beck finished the opening half 13 of 18 passing for 211 yards and a touchdown. Working with the second unit, Vandagriff was 5 of 6 passing for 80 yards and a touchdown, while Stockton completed 6 of 11 passes for 100 yards.
Vandagriff's first drive running the Red squad ended in the game's first turnover, a leaping interception by Black team defensive back Tykee Smith. The first touchdown of the second half came on an interception of Stockton and 21-yard return by freshman linebacker Raylen Wilson in the fourth quarter.
Running the Red offense, Vandagriff finished up 4 of 11 for 40 yards. Beck only played one series with the Black and was 2-for-4 for 20 yards, and Stockton ended his day 13 of 22 for 144 yards. Vandagriff returned in the final minutes to lead the Black offense and on the game's final play he connected with Mews for a 10-yard touchdown, making it 31-26 Red. Vandagriff's final numbers with the Black squad were 9 of 14 for 135 yards and two touchdowns.
Defensively, freshman defensive back AJ Harris led the Red team with six tackles, while redshirt sophomore linebacker Xavian Sorey led the Black with seven stops.
The G-Day game was the football team's first public appearance since the tragic deaths of offensive lineman Devin Willock and recruiting staff member Chandler LeCroy in an automobile accident in January. The Bulldogs remembered their fallen teammate and colleague with an intentional delay of game penalty before the first play from scrimmage, and Georgia's offense took the field with only 10 men and without an offensive lineman at left guard.
Prior to the game, Georgia unveiled Uga XI, named Boom, during a ceremonial collar transfer. Boom is a 10-month-old English Bulldog, and he has some big paw prints to fill. Uga X, known as Que, is retiring after a great run that began in 2015. Que is the winningest Uga of all time, having roamed the sidelines as the Bulldogs won back-to-back national championships and two SEC titles.
Box Score
---
MTennis: UGA finishes with a perfect SEC record by defeating Ole Miss 7-0
The fourth-ranked Georgia men's tennis team secured an unblemished record in Southeastern Conference play, defeating No. 25 Ole Miss, 7-0, Saturday afternoon at the Dan Magill Tennis Complex before 2,080 spectators on Senior Day.
The win marks the 16th time the Bulldogs (18-5, 12-0 SEC) have earned a perfect SEC record, and the first since 2016. Georgia won the match with the doubles point and six straight set wins in singles to finish the regular season undefeated on its home court.
"The process to get here has been a long one," head coach Manny Diaz said. "This team went out there this season and had difficult matches, but they kept improving by working hard, and now they can bring the SEC Championship back home to Athens."
At No. 1 doubles, Georgia's fifth-ranked pair of Ethan Quinn and Trent Bryde swiftly defeated Ole Miss' (16-8, 6-6 SEC) John Hallquist Lithen and Simon Junk, 6-1. On court two, Philip Henning and Teodor Giusca struggled to close the gap and ultimately fell to Ole Miss' Lukas Englehardt and Isac Stromberg by a 6-4 margin.
The doubles point came down to a breaker on court three, where senior tandem Blake Croyder and Britton Johnston battled the Rebels' duo of Nikola Slavic and Noah Schlagenhauf. The two sides held serve and eventually needed a tie-breaker, which was won by Croyder and Johnston, defeating Slavic and Schlagenhauf by a 7-6(5) score to secure the doubles point for the Bulldogs.
In singles, No. 4 Quinn continued to build on his momentum from doubles and put Georgia ahead 2-0, defeating Hallquist Lithen, 6-1, 6-3, at the top position. Quinn finished SEC play with an impressive 10-1 record.
The match on court four concluded next with No. 105 Croyder giving the Bulldogs match point with a 6-3, 6-4 win over the Rebels' Engelhardt. The Marietta native is the team's leader in wins this season with 25.
No. 19 Henning's 6-2, 6-2 decision over No. 65 Slavic clinched the win for Georgia. With the result, Henning recorded his 100th career singles match victory and 10th in a row. The Bloemfontein, South Africa native went undefeated in conference play this season.
"It's a great feeling that I could get the win for the team on this very meaningful day," Henning said. "My family was here, so just getting to spend these moments with them and the rest of the team today was very special."
Bryde and Miguel Perez Peña were also able to secure wins on courts three and five, respectively. Perez Peña defeated Noah Schlagenhauf 6-1, 6-2 and Bryde held off Simon Junk, 6-1, 6-3.
To conclude Senior Day, Giusca took down Ole Miss' Isac Stromberg 6-4, 6-3 at No. 6. The win marks Giusca's 150th combined career triumph across singles and doubles.
The Bulldogs have secured the top seed in the SEC Tournament and won their 32nd regular season championship. The team will play the winner of the No. 8 seed and No. 9 seed matchup in quarterfinals at the Yarbrough Tennis Center in Auburn, Ala. on Friday, April 21.
Results
Singles Results
1. #4 Ethan Quinn (UGA) def. J. Hallquist Lithen (OM) 6-1, 6-3

2. #19 Philip Henning (UGA) def. #65 Nikola Slavic (OM) 6-2, 6-2

3. Trent Bryde (UGA) def. Simon Junk (OM) 6-2, 6-4

4. #105 Blake Croyder (UGA) def. Lukas Engelhardt (OM) 6-3, 6-4
5. Miguel Perez Pena (UGA) def. Noah Schlagenhauf (OM) 6-1, 6-2
6. Teodor Giusca (UGA) def. Isac Stromberg (OM) 6-4, 6-2
Order of finish: 1, 4, 2*, 5, 3, 6
Doubles Results
1. #5 Trent Bryde/Ethan Quinn (UGA) def. J. Hallquist Lithen/Simon Junk (OM) 6-1

2. Lukas Engelhardt/Isac Stromberg (OM) def. Teodor Giusca/Philip Henning (UGA) 6-4

3. Blake Croyder/Britton Johnston (UGA) def. Nikola Slavic/Noah Schlagenhauf (OM) 7-6
Order of finish: 1, 2, 3*
Match Notes
Ole Miss 16-8; National ranking #25
Georgia 18-5; National ranking #4
Official: Karen Badger-Mabry A-2
---
Softball: Florida secures series with 8-7 win
The 12th-ranked University of Georgia lost game two of the weekend series, 8-7, against No. 15 Florida Gators Saturday afternoon at Katie Seashole Pressly Stadium.
Georgia is now 32-10 for the season and 11-5 in SEC play.
The Bulldogs recorded six hits on the afternoon, highlighted by a double and a home run by senior Sydney Kuma. Sophomore Dallis Goodnight also tallied a pair of hits.
Madison Kerpics got the start in the circle for Georgia and suffered the loss. The junior threw two innings and allowed five runs off six hits and a walk with a pair of strikeouts.
Graduate Shelby Walters entered the game in the third and worked three and a fifth innings, giving up three runs from six hits with two walks. Sophomore Kylie Macy was called to close for the Bulldogs, getting Georgia out of a jam with a strikeout.
Florida (31-10, 8-6 SEC)grabbed a 3-0 run lead in the first frame off a two-run double and one-run single.
The Bulldogs cut Florida's lead to in the second with a pair of runs. Kuma smacked a leadoff double to left field, and junior Sydney Chambley followed up by drawing a walk. Kuma advanced to third to reach scoring position. Chambley stole second and advanced to third on a Gator error as Kuma swiped home. A single from Goodnight scored Chambley as Georgia trailed by one, 3-2.
A solo home run by Florida's Skylar Wallace gave the Gators a 4-2 lead in the bottom of the second.
Junior Jayda Kearney drew a leadoff walk in the third and was followed by sophomore Lyndi Rae Davis taking a hit by pitch as Kuma stepped into the box. Kuma launched her second hit of the afternoon over the left field wall for a three-run home run as Georgia took a 5-4 lead.
Florida used two runs in the third frame to regain the lead, 6-5.
Mosely pulled a walk in the fourth to get on base before Kearney blasted the second homer of the game for Georgia to left center to put Georgia back in the lead, 7-6.
With one out and a runner on first, Avery Goelz sent a home run to right field as Florida led by one, 8-7, to close the game.
The series finale will be played on Sunday at 12 p.m. The game will be aired on SEC Network +.
---
Jump To Comments