Today's Contents – Click to Read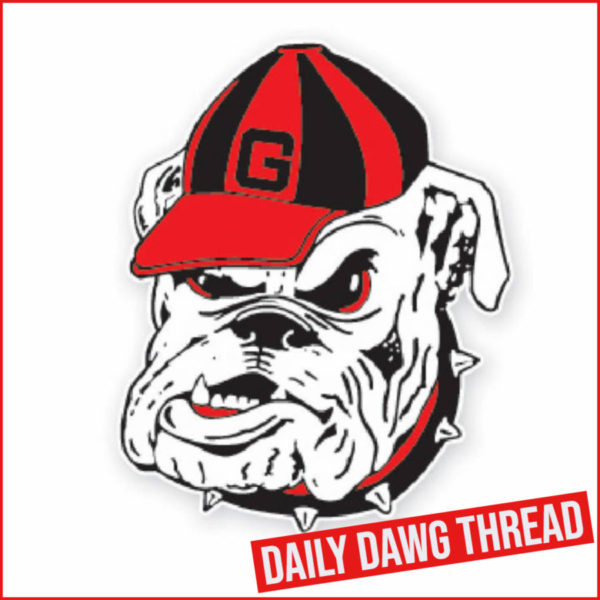 ---
Softball: Kerpics Tosses 2-Hitter in Series Win
Sophomore pitcher Madison Kerpics threw a complete-game two-hitter in No. 14/13 Georgia's 3-1 win over the Missouri Tigers Saturday afternoon at Mizzou Softball Stadium.
Georgia climbs to 35-9 on the season and 9-6 in SEC play. The Bulldogs have won four-of-five conference series in 2021.
Kerpics improves to 16-3 in the circle. She allowed one run on just two hits while striking out eight Tiger hitters. She took a one-hit shutout into the sixth inning.
Junior Sara Mosley and Jaiden Fields each tallied two hits, combining for four of Georgia's six hits. Both of Mosley's hits left the yard and Fields added a home run of her own, accounting for all of Georgia's scoring Saturday.
Mosley's 12th home run of the season put Georgia ahead 1-0 in the top of the second. It was her second home run of the series.
Jaiden Fields added another with a solo shot of her own in the top of the fifth to widen the lead to 2-0.
Missouri (25-17, 5-9) broke up the shutout with a solo home run from Brooke Wilmes in the sixth, 2-1.
Mosley's second home run of the day added a key insurance run for the Bulldogs in the top of the seventh, 3-1. The home run recorded her first-career multi-home run game.
Kerpics slammed the door shut on the Tigers in the home half of the seventh to record the series victory.
The Bulldogs are back in action with a five-game homestand beginning Wednesday at Jack Turner Stadium. Georgia hosts USC Upstate at 6 p.m.
Today's Contents – Click to Read
---
BASEBALL: TAMU Outslugs Georgia
Georgia Sports Communications/For Immediate Release/Apr. 16, 2022
ATHENS, Ga.—-Texas A&M posted a 23-9 win over 12th-ranked Georgia Saturday to claim an SEC series at Foley Field in front of a crowd of 3,209.

The Aggies managed to post a pair of six-run innings including one to erase a 9-6 deficit in the sixth and then put the game away with 10 runs in the top of the ninth to improve to 22-13 overall and 8-7 in the SEC.
Georgia (26-10, 9-6 SEC) struck first, taking a 2-0 lead courtesy of a two-run single by Corey Collins (2-for-5, 4 RBI) in the first. However, the Aggies answered in the top of the second with a two-run home run from Ryan Targac. Texas A&M scored four more runs to go up 6-2 on Bulldog starter LIam Sullivan.

In the bottom of the fourth, Corey Acton singled to left field bringing home Fernando Gonzalez.. Georgia then tied the game at six after Collins delivered another two-run single off Aggie reliever Jospeh Menefee. The Bulldogs went on to score three more runs in the fourth to take a 9-6 lead. Texas A&M responded with six runs in the sixth. On the day, the Aggies got home runs from Dylan Rock, Logan Britt and Targac. All nine Aggie starters registered a hit with seven different players scoring a run. Eight of Georgia's starting nine collected a hit and six finished with two hits apiece. The game lasted a season-long four hours and 22 minutes.

Brad Rudis, the Aggies third pitcher of the day, tossed four scoreless innings with five strikeouts to pick up his second victory on the season. Georgia right-hander Michael Polk, one of six Bulldogs to pitch Saturday, dropped to 0-2, surrendering three runs on two hits with a pair of walks. A bright spot for the Bulldog bullpen was Davis Rokose as he provided two innings and struck out three. Senior Shane Marshall secured the final out in the top of the ninth. It was his second career relief appearance.

"I though LIam (Sullivan) did a nice job settling down after they scored six in the second, and he went on to pitch two scoreless innings," Georgia's Ike Cousins head baseball coach Scott Stricklin said. "That's a good sign for him, and he got his pitch count up which is important. That gave us momentum shutting them down for a couple of innings and we got back in it with six runs in the fourth. We're up 9-6 going to the sixth and feeling pretty good about things. They get up a couple of base hits and then a three-run home run and just like that it's 9-9. The momentum shifted really quick, and we didn't have an answer.

"We're getting ready to go through a tough stretch, but we're halfway home in this league and we're I think third in the conference at 9-6," Stricklin added. "We got Jonathan Cannon coming back next week too.

"The midweek game stretched us and the short week stretched us; it was a perfect storm to have something like today happen. We just need a couple guys to step up, and it didn't happen today."
Cannon is the ace of the Bulldog staff and ranks among the SEC leaders at 6-1, 1.71 ERA. He has missed the last two SEC series. Sullivan was making just his second SEC start of the season after missing the first three SEC series with a sore arm.

Georgia returns to Foley Field Tuesday to play host to Clemson with first pitch slated for 6 p.m.
Today's Contents – Click to Read
---
Jump To Comments