Jump To Top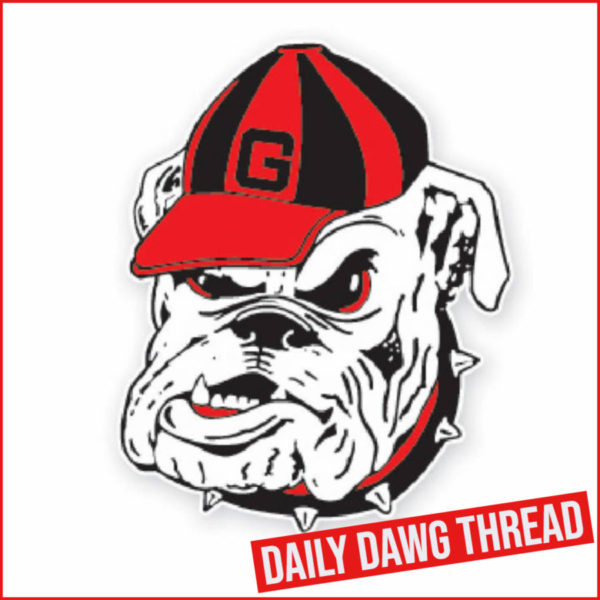 WTennis: Georgia defeats Ole Miss, 4-1
The fourth-ranked University of Georgia women's tennis team defeated Ole Miss 4-1 on Sunday afternoon at the Palmer/Salloum Tennis Center, in Southeastern Conference action.
In doubles, Ole Miss (9-12, 3-10 SEC) took two of three from Georgia (19-4, 12-1 SEC). No. 38 Guillermina Grant and Mai Nirundorn earned the first win of the day for the Bulldogs. The pair topped Rachel Krzyzak and Anaelle Leclercq 6-3; however, the Rebels claimed the doubles point as the tandem of Ania Hertel and Anastasiia Lopata fell to Ludmila Kareisova and Emma Kette 6-3, and Mell Reasco and Dasha Vidmanova dropped a tight match to Lillian Gabrielsen and Kelsey Mize 7-5.
In singles play, the Bulldogs won four matches. No. 68 Lopata dominated court four, winning 6-1, 6-2 over Emma Kette. She was followed by Grant, who cruised to a 6-3, 6-3 victory over Rachel Krzyzak. On court six, Nirundorn defeated Reka Zadori 6-4, 6-3, and No. 66 Reasco clinched the win for Georgia with a 7-6(5), 6-3 victory over Anaelle Leclercq.
Up next, the Bulldogs will receive the No. 2 seed and a double bye in the 2023 SEC Tournament hosted by Arkansas on April 19-23 in Fayetteville.
Results
Doubles Results
1. Lillian Gabrielsen/Kelsey Mize (OM) def. Mell Reasco/Dasha Vidmanova (UGA) 7-5
2. #38 Guillermina Grant/Mai Nirundorn (UGA) def. Rachel Krzyzak/Anaelle Leclercq (OM) 6-3
3. Ludmila Kareisova/Emma Kette (OM) def. Ania Hertel/Anastasiia Lopata (UGA) 6-3
Singles Results
1. #62 Ludmila Kareisova (OM) vs. #3 Lea Ma (UGA) 2-6, 6-4, unfinished
2. Lillian Gabrielsen (OM) vs. #5 Dasha Vidmanova (UGA) 4-6, 6-3, unfinished
3. #66 Mell Reasco (UGA) def. Anaelle Leclercq (OM) 7-6 (7-5), 6-3
4. #68 Anastasiia Lopata (UGA) def. Emma Kette (OM) 6-1, 6-2
5. Guillermina Grant (UGA) def. Rachel Krzyzak (OM) 6-3, 6-3
6. Mai Nirundorn (UGA) def. Reka Zadori (OM) 6-4, 6-3
---
MGolf: UGA claims Classic City One Day title
The University of Georgia men's golf team fired a second-round 12-under-par 272 on Sunday to claim the Classic City One Day title at the University of Georgia Golf Course. The Bulldogs posted a two-round total of 14-under-par 554 (282-272) to win by four strokes over runner-up Mercer at 10-under-par 558 (279-279), while Francis Marion University placed third at 1-under-par 567 (286-281).
Mercer's Tobias Jonsson claimed individual medalist honors with a 36-hole score of 8-under-par 134 (66-68), while sophomore Buck Brumlow finished second at 5-under-par 137 (71-66). Brumlow's bogey free second round of 5-under-par 66 ties his career low round at Georgia.
Seniors Ben van Wyk and Connor Creasy were next among Bulldogs golfers. Van Wyk finished tied for third at 3-under-par 139 (70-69), while Creasy finished tied for fifth at 2under-par 140 (72-68). Sophomore Maxwell Ford finished tied for 11th at 2-over-par 144 and junior Caleb Manuel finished tied for 14th at 3-over-par 145 (72-73). Freshman Carter Loflin rounded out the Bulldogs lineup with 16th place finish at 4-over-par 146 (77-69).
Playing as individuals, graduate Michael Shears finished tied for third at 3-under-par 139 (71-68), senior Nic Cassidy finished tied for fifth at 2-under-par 140 (66-74), sophomore JT Herman finished 20th at 8-over-par 150 (77-73), while sophomore Blake Parkman finished tied for 22nd at 16-over-par 158 (81-77)
The Bulldogs return to action April 19-23, when they travel to St. Simons Island, Georgia for the 2023 SEC Championship at Sea Island Golf Club.
---
Softball: Dawgs take final game of Florida series
The 12th-ranked University of Georgia softball team won the final game in a weekend series, 8-2, against the No. 15 Florida Gators Sunday afternoon at Katie Seashole Pressly Stadium.
With the win, Georgia advances to 33-10 on the season and 12-5 in SEC competition.
The Bulldogs tallied seven hits on the afternoon. Junior Jayda Kearney and freshman Marisa Miller led the charge with two hits apiece. Kearney blasted a pair of home runs to break into the Georgia softball record books.
Georgia took a 1-0 lead in the first after senior Sara Mosley sent a long ball over the left field wall.
Senior Sydney Kuma drew a walk to start the second. Kuma then stole second and was advanced to third by a ground out by junior Sydney Chambley. Miller stepped to the plate and sent a single down the left field line as Kuma reached home, 2-0.
With Mosley waiting on first, Kearney launched a home run to center field to boost the Bulldogs' lead, 4-0.
Madison Kerpics started in the circle for the Bulldogs and was credited with the win. The junior tossed four and a fifth innings allowing two runs on two hits with four strikeouts. Graduate Shelby Walters was called in the fifth with bases loaded and worked just over two innings allowing three hits for the save.
Florida (31-11, 8-7 SEC) got on the board in the fifth with bases loaded. A two-run single from Reagan Walsch cut Georgia's lead to two, 4-2.
With bases loaded in the sixth, a single from Miller gave Hayley Eaton, in to pinch run for Lyndi Rae Davis, the go ahead to score. Junior Ellie Armistead stepped to the plate next and cranked a double to the center field wall and scored Jaydyn Goodwin and Chambley as Georgia built a 7-2 advantage.
An eighth run came for Georgia in the seventh when Kearney blasted her 17th home run of the season to left center to give Georgia its final 8-2 lead. This homer boosted Kearney onto the single season home runs top 10 list, tying Mosley's 17 last year.
Georgia will return to the field on Wednesday, April 19 when they play host to USC Upstate. The first pitch will be thrown at 6:30 p.m. at the Turner Softball Stadium. The game will be live on SEC Network +.
---
Baseball: Florida takes series with Sunday win
Sophomore left-hander Jac Caglianone started and went five innings, hit two home runs and drove in seven to lead second-ranked Florida to an 11-4 victory over Georgia Sunday in front of a crowd of 6,087 at Condron Ballpark.
"We had a lot of traffic out on the bases today, and unfortunately we couldn't get enough hits to have some big innings," said Georgia's Ike Cousins head baseball coach Scott Stricklin. "In the sixth, we had runners at second and third and nobody out, and we didn't score. We had another opportunity in the eighth inning with the bases loaded and got just one run so bottom line, we didn't do enough to win. On the mound, I thought Luke Wagner gave us a chance with his outing out of the bullpen."
Florida (30-7. 11-4 SEC) went up 2-0 in the first on a two-run home run by Josh Rivera, his 14th of the year. In the second, the Gators extended their lead to 6-0 highlighted by Caglianone's SEC-leading 20th home run off Bulldog left-hander Liam Sullivan. In the eighth, he added a grand slam to put the Gators up 11-4.
The Bulldogs (19-17, 4-11 SEC) cut the deficit to 6-1 in the fourth when junior Corey Collins connected for his sixth home run of the season. In the fifth, graduate Ben Anderson (3-for-6) smacked his 18th career triple and then scored on an errant pickoff attempt to close the gap to 6-2. Eleven of Anderson's triples have come at Georgia, and that ranks fourth in school history. Georgia put runners at second and third with nobody out in the sixth and failed to score after three groundouts.
Also of note, Bulldog redshirt freshman Charlie Condon (2-for-3, 2 BB, 2 RBI) extended his on base streak to 35 games with a single in the first inning. In the seventh, Anderson led off with a double and Condon brought him home with an RBI-double to make it a 6-3 contest.
In the eighth, Georgia loaded the bases and Condon picked up an RBI on a two-out walk to close the gap to 6-4. At that point, Florida looked to closer Brandon Neely to face Parks Harber with the bases loaded. Slater struck him out and then turned and yelled at the Bulldog dugout and was ejected by home plate umpire Brian deBrauwere. Earlier in the game, Florida was warned for a similar display of taunting towards the Bulldog dugout. The Bulldogs finished 2-for-13 with runners in scoring position. Sophomore Cole Wagner delivered a pinch-hit two-run home run in the ninth for the final.
Caglianone improved to 5-1, going five innings and allowing two runs on four hits with two walks and four strikeouts. Sullivan dropped to 4-2 after allowing six runs on seven hits with four strikeouts in 3.1 innings. Georgia Junior left-hander Luke Wagner matched his career-high of four innings of relief. He left with two on and one out in the eighth after an RBI-single by Michael Robertson made it 7-4. Freshman Leighton Finley finished the inning for the Bulldogs.
---
Jump To Comments