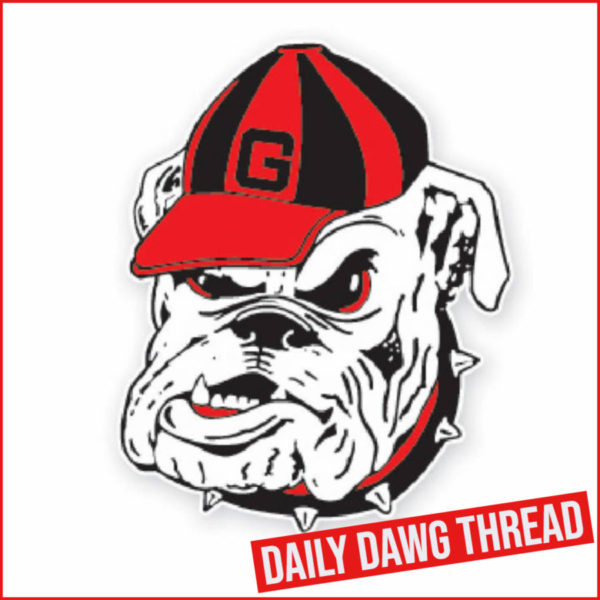 ---
MBB: Charles Mann Returns as Director of Recruiting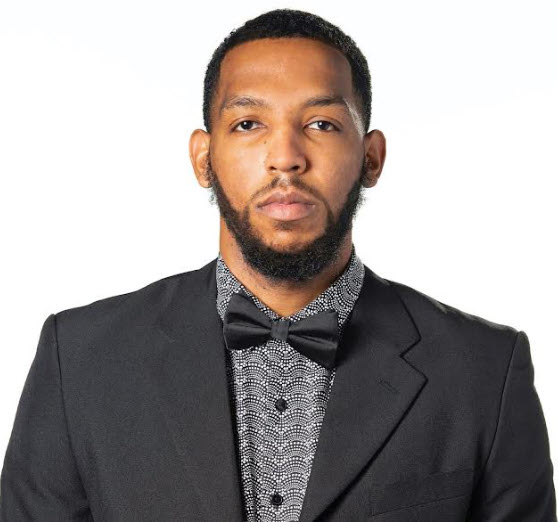 Charles Mann, one of the most successful players in Georgia Basketball history, will return to his alma mater to serve as the Bulldogs' Director of Recruiting, head coach Mike White announced on Tuesday.
"Charles knows what it takes to be a successful student-athlete at this level," White said. "He is extremely proud to be a Georgia Bulldog and in many ways has lived the experience we want for all of our players. I'm excited to welcome him home and am confident he'll make a major impact within our program."
Mann played in 132 games for Georgia between 2012-16, the most ever by a four-year player for UGA, and is one of only 12 Bulldogs over 117 seasons to play on three 20-win teams.
"It's a surreal feeling that still seems like a dream to me," Mann said. "Coming back home means more than anything. It's not just the next job for me – it's my dream job. Putting that 'G' across my chest is a blessing because without "The University of Georgia" there is no Charles Mann. I know I'm super blessed to be able work with a guy like Coach White and the staff. These guys will have this place rolling again like we had it. You can win at Georgia at a high level. I've done it. It starts with the right people and the mindset. I'm super excited for the Mike White era! Georgia sports compete for championships, why not Georgia Basketball?"
Mann returns to Athens after spending the previous three seasons at Army and Virginia Commonwealth.
Last season, Mann served as an assistant coach for the Cadets, who finished 15-16 overall and 9-9 in the Patriot League. While there he assisted with Army's guards and aided the development of Jalen Rucker. After averaging 9.6 points as a freshman, Rucker increased his production to 17.1 ppg this season and ranked fourth in the Patriot League in scoring, as well as second in 3-pointers per game, seventh in free throw percentage, ninth in assists and 11th in assist-to-turnover ratio.
Mann was a graduate assistant at VCU during the 2019-20 and 2020-21 seasons. During that time, the Rams compiled a 37-20 record and earned an at-large bid to the 2021 NCAA Tournament after finishing second in the Atlantic-10 regular-season standings and reaching the championship game of the A-10 Tournament.
Mann played professionally before moving into the coaching ranks. He was selected by the Oklahoma City Blue in the second round of the 2016 NBA G-League Draft before opting to compete internationally. Mann played for the Cape Breton Express in Canada's NBL in 2016-17 and the beginning of the 2017-18 season before moving to Europe to play for AB Contern in Luxembourg. After averaging 15.0 points and 3.0 assists with Cape Breton as a rookie, Mann averaged 15.9 points and 5.7 rebounds per game for Contern, including three 20-point outings and pair of double-doubles.
Collegiately, Mann moved into Georgia's starting lineup during his freshman season and was a mainstay there throughout his career. All told, he started 106 of 132 games, including 98 of 100 outings over his final three seasons. The Bulldogs reached the 20-win plateau in each of those seasons, just the second time Georgia accomplished that milestone.
Mann was named to the SEC's All-Freshman team in 2013 and was tabbed second-team All-SEC by league coaches in 2014. He was also the Bulldogs' first-ever, two-time preseason first-team All-SEC selection.
Mann owns the Bulldogs' career records for free throws made (618) and attempted (896) and was one of the most prolific players ever in the SEC at getting to the line. He ranks second in league history in trips to the charity stripe – behind only "Pistol" Pete Maravich. Mann also finished his career ranked No. 13 among Georgia's career scoring leaders with 1,411 points, as well as No. 5 in assists with 400.
Mann helped Georgia reach postseason play three times, with a trip to the 2015 NCAA Tournament sandwiched between bids to the NIT in 2014 and 2016. Mann played some of his best basketball for the Bulldogs during the postseason, averaging 19.4 points over six NCAA and NIT contests including a career-high 29 versus Vermont in 2014.
Originally from Queens, N.Y., Mann moved to the Atlanta area when he was in middle school. He was a three-time All-State performer in high school, earning second-team honors in Class 5A as a senior at Milton High after securing honorable mention status in Class 4A as a sophomore and junior at Union Grove High. As a senior, Mann helped Milton capture the 2012 Georgia 5A state title and a consensus top-10 finish nationally with a 28-4 record.
---
#14/13 Georgia (35-9) vs. USC Upstate (41-4) Tonight
Dates: April 20, 2022
First Pitch Times: 6 p.m.
Location: Athens, Ga.
Stadium: Jack Turner Stadium
Admission: FREE (no tickets required)
Promotions:
– Oconee County Schools Night (more information)
– Kids run the bases (kids 12 and under)
Media Information
Streaming: SEC Network+
Play-by-play: Kaleb Frady
Analysis: Kristina Wyatt
Live Stats: GeorgiaDogs.com
Twitter Updates: @UGAsoftball
No. 14/13 Georgia softball opens a five-game homestand Wednesday when USC Upstate comes to Athens for a midweek matchup. First pitch against the Spartans is set for 6 p.m. at Jack Turner Stadium.
Follow the Bulldogs
» Wednesday's game will stream live on SEC Network+. Kaleb Frady (play-by-play) and Kristina Wyatt (analysis) will be on the call.
This Week's Promotions
» Admission to every home regular season Georgia softball game is FREE. No tickets are required. Seating is first come, first served.
» Wednesday, April 20
– Oconee County School Night
– Kids Run the Bases – Children 12 and under can run the bases post-game
Series History
» Georgia leads the all-time series 5-2
» All seven meetings have been in Athens
» The Spartans bested the Bulldogs in 2013 and 2015 in Athens
» Georgia has won the last two meetings in 2018 and 2021
A Look at What's Ahead
LSU comes to Athens for a three-game series this weekend beginning Friday evening at 6 p.m. Saturday's 2 p.m. tilt as well as Sunday's noon game will air nationally on ESPNU. The Dawgs will host Furman next Wednesday in the final midweek game of the season.
---
Champ Bailey's Hall of Fame Induction Taking Place Dec. 6 in Las Vegas
The National Football Foundation & College Hall of Fame (NFF) announced today that its 64th Annual Awards Dinner Presented by Las Vegas will take place Dec. 6 at Bellagio Resort & Casino.
The famed-black-tie event, which serves as the ultimate celebration of college football at the end of the regular season, will take place in Las Vegas for a second consecutive year.
"Las Vegas rolled out the red carpet for us last year, and we received positive feedback from the college football community about how much they enjoyed being in Vegas," said NFF Chairman Archie Manning. "The new venue allowed us to expand and accommodate the largest crowd in the history of the event, and we look forward to building on that momentum."
The Las Vegas Convention and Visitors Authority (LVCVA), the marketing arm for the Las Vegas destination, will again serve as the presenting sponsor of the event.
"It's an honor to welcome the National Football Foundation & College Hall of Fame back to Las Vegas to celebrate the best of college football," said Steve Hill, President and CEO of the LVCVA. "Hosting an event of this caliber, along with its exceptional members and honorees is an exciting opportunity for Las Vegas. We look forward to showcasing the many amazing experiences the NFF will only find here."
The celebration will feature the induction of the 2022 College Football Hall of Fame Class; the presentation of the 2022 NFF National Scholar-Athlete Awards Presented by Fidelity Investments; the bestowing of the 33rd William V. Campbell Trophy® to college football's top scholar-athlete; and the honoring of several top leaders with NFF Major Awards.
The 2022 College Football Hall of Fame Class includes LaVar Arrington (Penn State), Champ Bailey (Georgia), Michael Crabtree (Texas Tech), Sylvester Croom (Alabama), Mike Doss (Ohio State), Chuck Ealey (Toledo), Kevin Faulk (LSU), Moe Gardner (Illinois), Boomer Grigsby (Illinois State), Mike Hass (Oregon State), Marvin Jones (Florida State), Andrew Luck (Stanford), Mark Messner (Michigan), Terry Miller (Oklahoma State), Rashaan Salaam (Colorado), Dennis Thomas (Alcorn State), Zach Wiegert (Nebraska), Roy Williams (Oklahoma) and coaches John Luckhardt (Washington & Jefferson [PA], California [PA]), Billy Jack Murphy (Memphis) and Gary Pinkel (Toledo, Missouri).
---
MGOLF: UGA Begins Postseason with SEC Championship on St. Simons

The Georgia men's golf team will begin its postseason schedule this week in the Southeastern Conference Championship on St. Simons Island.
Schedule and Format: Georgia and the other squads will have 18 holes of stroke play Wednesday through Friday. The top eight teams will advance to match play, with the quarterfinals and semifinals set for Saturday, and the final taking place on Sunday. The Golfstat rankings are being used for seeding, placing the No. 12 Bulldogs third behind No. 3 Vanderbilt and No. 10 Arkansas. The Bulldogs, the Commodores, and the Razorbacks will be paired together for the first round on Wednesday starting at 8 a.m.
Course: Sea Island Golf Club's Seaside Course (par 70, 7,005 yards).
Field: Georgia, Alabama, Arkansas, Auburn, Florida, Kentucky, LSU, Mississippi State, Missouri, Ole Miss, South Carolina, Tennessee, Texas A&M, Vanderbilt.
Lineup: Senior Trent Phillips, juniors Nicolas Cassidy and Ben van Wyk, and freshmen Buck Brumlow and Maxwell Ford.
Live Results: Golfstat will provide live scoring, pairings, and tee times.
Rankings: No. 9 Bushnell Golfweek Coaches, No. 10 Golfweek/Sagarin, No. 12 Golfstat.
Television Broadcast: The match play semifinals will air on SEC Network+ on Saturday from 4:30-7 p.m., while the final will be shown on the SEC Network from 8 a.m.-1 p.m. The broadcasters include Taylor Zarzour, Steve Melnyk, and Peter Burns.
Last Time: The Bulldogs came in sixth in the Calusa Cup in Naples, Fla., as Phillips placed fourth for the 23rd top-10 effort of his career.
Rich SEC History: Georgia has been a dominant force at the SECs, winning a league-best 29 conference titles. Under Coach Chris Haack, the Bulldogs have secured eight SEC titles, including six of the tournaments held at Sea Island. Haack has been named SEC Coach of the Year five times and has produced six of Georgia's seven SEC Players of the Year (including Davis Thompson a year ago) and seven of the Bulldogs' eight SEC Freshman of the Year honorees. Georgia boasts 16 SEC medalists, including Haack pupils Bryant Odom (2001), Brendon Todd (2004), Russell Henley (2010) and Lee McCoy (2016).
Coach Chris Haack Says: "We purposely built a tough regular-season schedule to get ready for the postseason, starting with the SEC Championship. Our league is so strong top to bottom. Nine of the top 25 teams in the nation alone are from the SEC. Every team coming in this week knows the type of challenge it will be. Our guys have been playing and practicing at a high level, so we're excited about the opportunity. It's a grind with potentially five days of stroke play and match play, but we're looking forward to it."
---
Jump To Comments