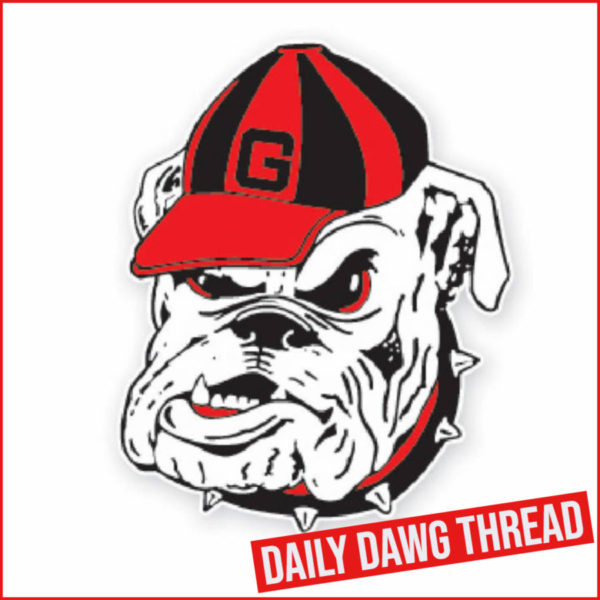 ---
BASEBALL: Georgia Opens Alabama Series With Win
The 18th-ranked Georgia Bulldogs defeated Alabama 4-2 Friday in front of a crowd of 3,342 at Sewell-Thomas Stadium.
"Nolan Crisp stepped up again and has done a really good job filling the void in our SEC rotation," said Georgia's Ike Cousins head baseball coach Scott Stricklin. "We needed another good Friday night start from him, and he delivered. He has been huge for our team. Josh McAllister made several nice plays at shortstop. He makes plays everywhere, and I thought our defense played really well. We managed to get four runs in the first off a really good pitcher in (Garrett) McMillan including the big three-run home run from Cole (Wagner). After that, he settled in and went six innings."
Georgia's (27-11, 10-6 SEC) improved to 5-1 in SEC openers and 22-0 when leading after eight innings following another strong performance by Crisp (1-1). The Bulldogs jumped ahead 4-0 in the first with a sacrifice fly from sophomore Parks Harber and a three-run blast by Wagner. Ben Anderson and Connor Tate reached with base hits while Corey Collins drew a walk as the Bulldogs sent eight to the plate in the opening frame. For Wagner, it was his fifth home run.
The Crimson Tide (23-16, 8-8) threatened in the second and third innings, putting two on with two out but Crisp came back to register strikeouts to keep the Bulldogs in front. He would go on to toss a career-high 5.2 scoreless innings, allowing five hits with no walks and five strikeouts in an efficient 70-pitch outing for his first win as a Bulldog.
Georgia looked to sophomore left-hander Jaden Woods who got the final out of the sixth and took care of two innings before senior closer Jack Gowen tallied the final four outs for his seventh save.
Alabama got a solo home run from Dominic Tamez to lead off the seventh to cut it to 4-1. The next two hitters would reach on a base hit and a walk before Woods battled back to retire three in a row including a pair of strikeouts to maintain Georgia's advantage. The Bulldogs put runners at second and third with one out and Alabama reliever Braylon Myers got out of the jam. Then, William Hamiter responded with a leadoff home run off Woods to cut it to 4-2. Gowen came on with two outs in the eighth. Georgia missed another scoring opportunity in the ninth, putting runners at the corners with one out and then two in scoring position with two outs and Myers kept it a 4-2 contest.
In the bottom of the ninth, Gowen struck out Tommy Seidl for the first out before Drew Williamson lined a single. Then, the Bulldogs turned a game-ending double play when Chaney Rogers gloved a hard hit ball to first, stepped on the bag and fired a strike to Josh McAllister at second. McMillan dropped to 4-3, surrendering four runs on six hits with five strikeouts.
Game two of the series begins Saturday at 3:02 p.m. ET, and it will be available on SEC Network+ and the Georgia Bulldog Sports Network.
---
WTENNIS: Georgia Defeats South Carolina in SEC Quarterfinals
The 14th-ranked University of Georgia women's tennis team defeated to the 28th-ranked South Carolina Gamecocks 4-2 Friday afternoon, in the quarterfinals of the Southeastern Conference women's tennis tournament.
"Just a great match," said Georgia head coach Jeff Wallace. "South Carolina played unbelievable and for us it was really nice to get the win today. I thought our doubles played great, but unfortunately we came up short… Meg (Kowalski) did a great job of tying the match up at one all, getting a quick point on the board. After Morgan (Coppoc) won the tiebreaker in her first set, I thought the momentum went our way from that point on."
In doubles, Georgia (16-5, 10-3 SEC) dropped two of three to South Carolina (14-10, 8-5 SEC). The tandem of Morgan Coppoc and Ania Hertel dominated Ayana Akli and Ana Cruz 6-0, to open the day. The Freshman duo of Mai Nirundorn and Dasha Vidmanova fell to No. 22 Sarah Hamner and Misa Malkin 7-5, while Meg Kowalski and Mell Reasco dropped a tightly contested match on court two 7-6(5) to Gracie Mulville and Megan Davies.
In singles play, Georgia earned wins from No. 24 Reasco, No. 120 Kowalski, Coppoc, and Nirundorn. Kowalski earned the first point of the day for the Bulldogs, cruising to a 6-1, 6-2 win over No. 119 Elise Mills. She was quickly followed by Nirundorn who topped Gracie Mulville 7-5, 6-3. With the match tied at two apiece, Reasco defeated No. 5 Sarah Hamner 3-6, 6-1, 6-2 in a thrilling three-set match to give UGA the lead. Coppoc closed out the match with a 7-6(4), 6-2 win over tch with a 7-6(4), 6-2 win over Megan Davies. No. 84 Vidmanova fell to No. 54 Ayana Akli 6-4, 6-0.
Next up, the Bulldogs will face the winner of match 10 (Auburn vs. Tennessee) on Saturday, April 23 at 3 p.m.
---
MGOLF: Georgia Advances to Match Play at SEC Championship
The Georgia men's golf team finished fifth in the stroke play portion of the Southeastern Conference Championship on Friday to qualify for match play.
The Bulldogs will take on Florida in the first round on Saturday at 8:20 a.m. The additional pairings for match play will be Vanderbilt-Mississippi State, Texas A&M-Tennessee, and LSU-Missouri. The four winners will play Saturday afternoon for a spot in the Sunday final.
"It's an entirely new tournament now," Georgia head coach Chris Haack said. "Match play is a tremendous equalizer, so we have to be aggressive and mentally tough with our approach. In match play, good teams and good players never give up. We have to be grinders. We have tremendous respect for Florida, and we're looking forward to the opportunity to open against them."
On Friday, playing Sea Island Golf Club's par-70, 7,005-yard Seaside Course, the Bulldogs recorded a 3-over 283 to finish at even-par 840. Vanderbilt finished as the top team at 16-under 824.
Junior Ben van Wyk paced the Bulldogs on Friday with an even-par 70. Senior Trent Phillips and freshmen Buck Brumlow and Maxwell Ford added 1-over 71s. Junior Nicolas Cassidy had Georgia's non-counting loop of 6-over 76.
Phillips came in fifth individually at 3-under 207, three shots behind medalist John Dubois of Florida. Ford landed in 18th at even-par 210, followed by van Wyk at 2-over 212, Brumlow at 5-over 215, and Cassidy at 10-over 220.
"Getting to match play was the top priority," van Wyk said. "That's where the championship is made. We did what we had to do to get here, and we are super excited about it. I feel like we're a good match play team. We need to all focus on our own game knowing that the team will take care of itself."
On Saturday, Cassidy will take on Dubois, Brumlow will face Yuxin Lin, Ford will play against Fred Biondi, van Wyk will be paired with Ricky Castillo, and Phillips will square off against Tyler Wilkes.
At the SEC Match Play Presented By Jerry Pate in October, the Bulldogs defeated Kentucky, Tennessee, and LSU, and lost to Vanderbilt. Cassidy and Brumlow had three wins during the tournament, while Ford and van Wyk had 2.5 each, and Phillips posted two.
The match play semifinals will air on SEC Network+ on Saturday from 4:30-7 p.m., while the final will be shown on the SEC Network from 8 a.m.-1 p.m. The broadcasters include Taylor Zarzour, Steve Melnyk, and Peter Burns.
---
MTENNIS: Dawgs Lose in SEC Quarterfinal
The No. 11-ranked Georgia men's tennis team came up short against No. 5 Tennessee, 4-1, on Friday afternoon in the quarterfinals of the SEC tournament.
Playing in front of a spirited crowd inside Henry Feild Stadium. the Bulldogs, the No. 4 seed in the tournament, dropped the doubles point to the fifth-seeded Vols and couldn't pull off the win in singles.
"Tennessee played a great match. As disappointed as our guys are, we all are, we came out and we fought extremely hard," said head coach Manuel Diaz, whose Bulldogs fell to 17-7.
Tennessee (22-6), which spent several weeks ranked No. 1 in the country this spring, took the early lead in the match by winning the doubles point. Georgia's duo of Trent Bryde and Philip Henning won the first match, beating the No. 21-ranked duo of Emile Hudd and Shunsuke Mitsui, 6-3, at the No. 2 spot. The Vols' No. 3 team of Mark Wallner and Johannus Monday tied it up with a 6-4 win over Erik Grevelius and Blake Croyder at No. 3.
The deciding match was at No. 1 doubles, where Georgia's Hamish Stewart and Tristan McCormick were facing the No. 25-ranked team of Adam Walton and Pat Harper, the 2021 NCAA doubles champions. The match turned when the Vols were able to get a break of serve at 2-all, and Tennessee held the advantage all the way to a 6-4 victory and a 1-0 lead in team play.
Watch a fullscreen slideshow
HERE.
In singles, the teams each captured three first sets. The Vols' Shunsuke Mitsui was the first to close out a win, beating Trent Bryde 6-2, 6-4, at the No. 4 singles spot. After getting behind 3-0 in the second set, Bryde was able to rally and draw even at 4-4, but then Mitsui responded with two games in a row to win the match and put Tennessee up 2-0.
Moments later, Thomas Paulsell at No. 6 singles got the Bulldogs on the scoreboard with a commanding 6-3, 6-1 win over Martim Prata, making it 2-1 Vols. Of the four remaining matches, two featured Georgia up after winning the opening set and two with the Vols ahead.
Tennessee went ahead 3-1 following the No. 12-ranked Monday's 6-3, 6-4 win over the No. 46-ranked Henning at No. 2 singles. Less than a minute later, the Volunteers' Walton, ranked No. 7 in the country, had a match point against the No. 13-ranked Stewart at No. 1 singles. Stewart got up 5-2 in the second set but couldn't hold off Walton's comeback, with the Volunteer clinched the team victory with a 6-1, 7-5 win.
"We bounced right back (after losing the doubles point) and came out with a lot of energy in singles," Diaz said. "To be honest with you, I thought we could have played a little bit better in singles but a lot of that credit just goes to Tennessee — they played an outstanding match. They fought hard and their No. 2 player (Monday) and their No. 4 player (Mitsui) kind of just gave them a lot of momentum and it was tough for us to crawl out of that hole."
The Bulldogs will be back in action at the NCAA Championships, beginning May 6. The NCAA men's tennis draws will be announced on May 2.
---
Jump To Comments