Jump To Top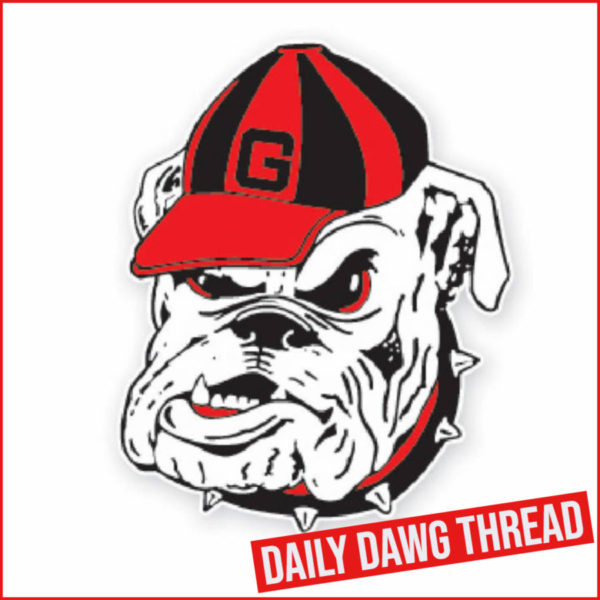 Baseball: Bulldogs edge Razorbacks with late fireworks
Connor Tate's grand slam, followed by a Parks Harber walk-off blast, completed a five-run outburst to stun fifth-ranked Arkansas and complete a sweep of the Razorbacks Saturday in front of a Foley Field crowd of 3,688.
"It was just an awesome feeling," Georgia's Ike Cousins head baseball coach Scott Stricklin said. "This team deserves it. We had some tough sledding the first few weeks, but playing better, certainly. To get that sweep was huge for our out team. It's hard to do that against anybody, I don't care who you are playing, but to do in the league against a top five team, that's really good baseball team. I'm just excited for the guys. Things weren't going our way early, but we've still got four weekends left, and we put ourselves in a better conversation. We just have to keep the momentum going."
Saturday marked Georgia's first sweep of top five ranked team since 1993, when it swept top-ranked Mississippi State. Also, it was only the second-ever sweep of Arkansas in the series' history; the only other one came in 2000. The last time the Razorbacks were swept in an SEC road series was in 2021 by second-ranked MSU.
Georgia (23-17, 7-11 SEC) grabbed a 2-0 lead in the third when redshirt-freshman Charlie Condon crushed his team-leading 18th home run of the season. The Razorbacks (30-10, 11-7 SEC) took a 3-2 lead in the fifth on a pair of home runs, a two-run shot by Caleb Cali, and a solo home run by Hudson Polk. Georgia tied the game in the sixth on a sacrifice bunt by Sebastian Murillo.
In the seventh, Arkansas took a 5-3 lead, and Georgia closed it to 5-4 in its half of the frame. Then in the eighth, Cali (3-for-4, 5 RBI) smashed a three-run home to put Arkansas ahead 8-4. Georgia responded in the ninth.
Arkansas freshman Christian Foutch started the inning before giving way to Ben Bybee with the bases loaded to face Tate. The Bulldog graduate connected for his fourth career grand slam, including second in as many weeks to tie the contest. Last Friday at second-ranked Florida, Tate hit a ninth-inning game-tying grand slam in an eventual 13-11 win. On Saturday, Harber followed with his second career walk-off home run off the batter's eye. For Tate, it was his 13th home run of the season and was the 12th for Harber.
"I hit it and thought it was going out, but I never have a good enough feel to realize it it's gone or not," Harber said. "I was kind of busting it around first, ready to get extra bases. I don't remember it. I blacked out. It was awesome for our team, huge momentum-builder and a great week of baseball."
Neither starter factored in the decision as Hagen Smith went five innings for Arkansas while Liam Sullivan went six for the Bulldogs. Freshman Jarvis Evans (1-0) pitched 1.1 scoreless innings for his first career win, while Bybee fell to 2-1.
Georgia returns to Foley Field Tuesday when they it plays host to Georgia State. First pitch will be at 6:02 p.m., and the game will be available on SEC Network+ and the Georgia Bulldog Sports Network.
Box Score
---
Softball: Dawgs beat South Carolina in five innings to log the team's fifth SEC series
Watch a fullscreen slideshow
HERE.
The 12th-ranked Georgia softball team blasted three home runs en route to a 9-1 win in five innings over South Carolina Saturday afternoon at Jack Turner Stadium.
Georgia improves to 36-10 on the season and 14-5 in SEC play. This is Georgia's fifth SEC series win of the season.
Georgia and South Carolina, along with the other 11 SEC softball teams, wore teal and teal accents Saturday to honor the memory of Alex Wilcox. Wilcox was a member of the 2018 Mississippi State softball team who inspired the nation with her courageous fight against ovarian cancer. That fight ultimately took her life in the summer of 2018. More information on All for Alex can be found HERE.
Shelby Walters (17-3) worked the complete game, allowing one unearned run on one hit. Despite giving up a first-inning run, Walters took a no-hit bid into the fourth inning. She struck out two and walked one.
Jaiden Fields, Jaydyn Goodwin, and Ellie Armistead all had two hits, each also hitting a home run. Fields had three RBI and scored three times Saturday.
A pair of Georgia errors in the first inning allowed South Carolina to push across an unearned run and take a 1-0 lead in the opening frame.
Fields pulled up at third on a leadoff error in right to begin the bottom of the second. She tagged and scored on a sac fly to left off the bat of Lyndi Rae Davis to tie the game at 1-all. Later in the inning, Goodwin knocked her fifth home run of the season, a solo shot, to give the Bulldogs the lead, 2-1.
Armistead kicked off a five-run third inning with a leadoff home run, 3-1. With Jayda Kearney on second, Fields started a string of four-straight hits to drive in four more runs and widen the Georgia lead to 7-1.
A leadoff walk to Kearney in the home half of the fifth set Fields up for a two-run home run to put Georgia ahead 9-1 and secure the run-rule victory and the series for Georgia.
The series finale is set for Sunday at 12 p.m. at Jack Turner Stadium. Seniors from both teams will be honored prior to the game at approximately 11:40 a.m.
Head Coach Tony Baldwin's Message
On Jaiden Fields' walk-off…
"I thought she made a really good adjustment. We had talked after her second at-bat. I thought that she needed to give herself a little more time so she could have time to work with her process of her swing. They got behind in the count, so she got to sit on a pitch that she wanted and get a good swing on it. I'm super proud of her. Ellie [Armistead] is playing great softball right now. Jayda [Kearney] is in a really good place. Lyndi Rae [Davis] had some good at-bats today – drove in a run with the sac fly and another with the base hit. There were a lot of really good at-bats today, and we'll go try to do the same tomorrow."
On expectations for Sunday…
"Constant challenge to play all three phases of the game. Be locked in and connected as a team. We'll look to command the ball in the circle and catch and throw out on defense like we are capable of doing. It's not about being perfect, but it's about being as close to our abilities as we can. And whose day is it going to be tomorrow? Somebody will have a good day and hopefully that will be enough to get us one more run than they get."
Boxscore
---
WTennis: Georgia advances to SEC Tourney Finals
The fourth-ranked University of Georgia women's tennis team topped No. 15 Tennessee 4-2 on Saturday evening at the Billingsley Tennis Center, in the 2023 Southeastern Conference Tournament. With the win, the Bulldogs advance to the SEC Tournament Finals for the third consecutive season.
In doubles, Georgia (21-4, 12-1 SEC) was swept by Tennessee (19-5, 11-2 SEC). The sophomore tandem of Dasha Vidmanova and Mell Reasco fell to No. 40 Esther Adeshina and Rebeka Mertena 6-4 on court one, while Meg Kowalski and Lea Ma fell to Daria Kuczer and Eleonora Molinaro on court three.
In singles play, the Bulldogs won four matches. Third-ranked Ma dominated the top court, defeating No. 26 Elza Tomase 6-3, 6-2 to give Georgia its first win of the day. The Lady Cold responded with a win on court six as sophomore Guillermina Grant fell in straight sets. The Bulldogs tied the match up at two all after Kowalski topped Lauren Anzalotta 7-6 (2), 6-2. No. 6 Vidmanova gave Georgia its first lead in the overall match, picking up a 6-4, 7-5 win over #27 Rebeka Mertena. The freshman, No. 71 Anastasiia Lopata clinched the match for the Bulldogs. After splitting the first two sets with Eleonora Molinaro, Lopata overcame a 5-1 game deficit in the third set to win 6-3, 3-6, 7-6(8) and send Georgia to the finals
Up next, second-seed Georgia face top-seeded Texas A&M in the Finals of the 2023 SEC Tournament. First serve is scheduled for 2 p.m. ET. The match will be broadcast on SEC Network. This marks the 23rd trip to the SEC Tournament Finals in program history – Eight of which the Bulldogs were crowned champions. This also marks the third consecutive season the Bulldogs will face the Aggies in the finals. Georgia topped Texas A&M 4-0 in 2021, however, the Aggies bested the Bulldogs in last year's final 4-0.
Results
Doubles Results
1. #40 Esther Adeshina/Rebeka Mertena (TENN) def. Dasha Vidmanova/Mell Reasco (UGA) 6-4
2. #35 Guillermina Grant/Mai Nirundorn (UGA) vs. Catherine Aulia/Lauren Anzalotta (TENN) 4-5, unfinished
3. Daria Kuczer/Eleonora Molinaro (TENN) def. Meg Kowalski/Lea Ma (UGA) 6-3
Singles Results
1. #3 Lea Ma (UGA) def. #26 Elza Tomase (TENN) 6-3, 6-2
2. #6 Dasha Vidmanova (UGA) def. #27 Rebeka Mertena (TENN) 6-4, 7-5
3. #66 Mell Reasco (UGA) vs. #46 Daria Kuczer (TENN) 1-6, 6-4, 5-5, unfinished
4. #71 Anastasiia Lopata (UGA) def. Eleonora Molinaro (TENN) 6-3, 3-6, 7-6 (10-8)
5. Meg Kowalski (UGA) def. Lauren Anzalotta (TENN) 7-6 (7-2), 6-2
6. Esther Adeshina (TENN) def. Guillermina Grant (UGA) 7-6 (7-2), 6-2
---
MBB: Georgia picks up transfer forward, Savannah native
Jalen DeLoach, an All-Atlantic 10 forward at Virginia Commonwealth last season, will transfer and play for the Georgia Bulldogs next season, head coach Mike White announced on Saturday.
DeLoach, a 6-9, 215-pound rising junior from Savannah, Ga., was named third-team All-A10 last season after starting 32 of 34 games played and averaging 9.7 points, 6.9 rebounds and 1.4 blocks per game for the Rams. DeLoach was even more productive in A10 action, contributing 10.2 points and 7.4 rebounds per game. Among the league's statistical leaders, he ranked No. 7 in rebounds and No. 5 in blocks. DeLoach helped VCU finish 27-8 and sweep off the Atlantic 10 regular-season and tournament titles en route to an NCAA Tournament appearance.
As a freshman, DeLoach averaged 4.1 points and 3.7 rebounds in 31 outings for the Rams, who finished 22-10 and earned an NIT bid. He upped his contributions in league play to 4.6 points and 4.0 boards per game.
All told, DeLoach played in 65 games at VCU and scored 457 points, grabbed 349 rebounds and blocked 74 shots. He notched 19 double-figure scoring games, five double-digit rebounding efforts and five double-doubles while converting on 56.9 percent of his field goal attempts.
DeLoach arrived at VCU after a postgraduate season at The Skill Factory (TSF), a prep school in Atlanta, in 2020-21. He helped TSF capture the 2021 Phenom Post Graduate National Championship while averaging 17.0 points, 10.3 rebounds, 5.2 assists and 1.5 blocks per game and shooting 64 percent from the field. DeLoach played at Berkmar High School during the 2019-20 season and earned All-State honors from the Atlanta Journal-Constitution after averaging a double-double of 16.0 points and 11.0 rebounds and helping the Patriots reach the quarterfinals of the Georgia Class 6A state tournament. During 2018-19, DeLoach contributed 7.8 points and 5.3 rebounds at Gray Collegiate Academy in Columbia, S.C., as the War Hawks finished 21-10 and won the Class 2A state championship. DeLoach began his high school career at Islands High School in Savannah, where he grew seven inches, to 6-7, between his freshman and sophomore seasons.
DeLoach comes from an athletic family. His older brother Kalen is a redshirt senior linebacker at Florida State, where he started all 13 games of the 2022 season. His older sister Taylor was a Big Ten champion in the long jump and 400-meter relay at Ohio State.
DeLoach is the fourth signee set to join the Bulldogs for the 2023-24 season. Last Friday, White announced signing RJ Melendez, ESPN.com's No. 56 recruit in the Class of 2021 who played at Illinois the last two seasons. Last November, Georgia inked a pair of ESPN.com top-100 Class of 2023 high school prospects – No. 83 Lamariyon "Mari" Jordan, a small forward from Norcross High School, and No. 90 Dylan James, a power forward from Winter Haven (Fla.) High School.
---
MTennis: UGA blanks TAMU in SEC semifinals
The top-seeded University of Georgia men's tennis team blanked No. 5-seed Texas A&M, 4-0, in the semifinals of the Southeastern Conference Tournament on Saturday afternoon at the Yarbrough Tennis Center.
The Bulldogs (20-5, 12-0 SEC) earned their second-consecutive sweep by earning the doubles point and straight-set wins in singles on courts one, four, and five over the Aggies (18-11, 7-5 SEC). Redshirt freshman, Ethan Quinn picked up the clinch for the team for the second-straight match.
Georgia advances to the finals and will seek its 11th conference tournament title in program history against No. 3 Kentucky tomorrow at 4:30 p.m. ET. The Bulldogs previously defeated the Wildcats by a 5-2 result at the Dan Magill Tennis Complex on March 31.
"Texas A&M is a well-coached team, so we knew that our work was cut out for us, but we did a great job today overall," said head coach Manny Diaz. "We played well when we needed it, and this team is just continuing to get better in those difficult moments. We had strong play from Miguel, Trent, who was in pretty good shape in his match, and Ethan clinching it for us at number one. He just keeps getting better and he's done an outstanding job for us this year."
The Bulldogs earned their third consecutive doubles point with wins on courts one and three. The seventh-ranked Bryde and Quinn earned their 10th win of the year against a ranked opponent with a 6-2 result over No. 71 Pierce Rollins and Matthis Ross, improving to 14-9 on the top court this season. Croyder and Johnston secured their seventh point-clinching victory of the season with their 6-4 win against Raphael Perot and Kenner Taylor, their 13th win on court three together.
In singles, Georgia took first sets on all six courts, with three coming by a tiebreaker. Before all matches were into the second set, though, No. 101 Croyder managed to beat No. 110 Trey Hilderbrand by a 6-3, 6-4 score, notching his team-best 14th straight set win. The redshirt senior has now won seven singles matches in a row and is 11-4 from court four.
On court five, Miguel Perez Peña continued his impressive play with a 6-4, 6-1 win against Ross, marking the sophomore's 10th win in his previous 11 match results. Since moving to court five, the Castellon de la Plana, Spain native is 6-1. The fourth-ranked Quinn clinched the match for the sixth time in his career with a 7-6(2), 6-3 win over No. 64 Perot. Quinn has now won eight-straight matches, improving his record on court one to 15-8 and has a team-high 17 ranked wins this year.
This marks the first time Georgia has made the finals of the SEC Tournament since winning the event in 2017. The program's 10 titles are the most in the SEC since the tournament began in 1990 and accounts for 31 percent of all champions. Georgia has won the event in 1991, 1993, 1995, 2001, 2004, 2006, 2007, 2012, 2013 and 2017.
Keep up with all the latest news and information on the Bulldogs by following UGA Men's Tennis on social media on Twitter and Instagram @UGATennis, on Facebook @UGAMensTennis, and online at GeorgiaDogs.com.
Results
Singles competition
1. #4 Ethan Quinn (UGA) def. #64 Raphael Perot (TAMU) 7-6(2), 6-3
2. #15 Philip Henning (UGA) vs. #125 Pierce Rollins (TAMU) 7-6(1), 4-4, unfinished
3. #119 Trent Bryde (UGA) vs. Guido Marson (TAMU) 7-6(7), 4-1, unfinished
4. #101 Blake Croyder (UGA) def. #110 Trey Hilderbrand (TAMU) 6-3, 6-4
5. Miguel Perez Peña (UGA) def. Matthis Ross (TAMU) 6-4, 6-1
6. Teodor Giusca (UGA) vs. JC Roddick (TAMU) 6-4, 2-6, 1-1, unfinished
Order of finish: 4, 5, 1*
Doubles competition
1. #7 Trent Bryde/Ethan Quinn (UGA) def. #71 Pierce Rollins/Matthis Ross (TAMU) 6-2
2. Teodor Giusca/Philip Henning (UGA) vs. JC Roddick/Trey Hilderbrand (TAMU) 4-3, unfinished
3. Blake Croyder/Britton Johnston (UGA) def. Raphael Perot/Kenner Taylor (TAMU) 6-4
---
Jack Bauerle Tribute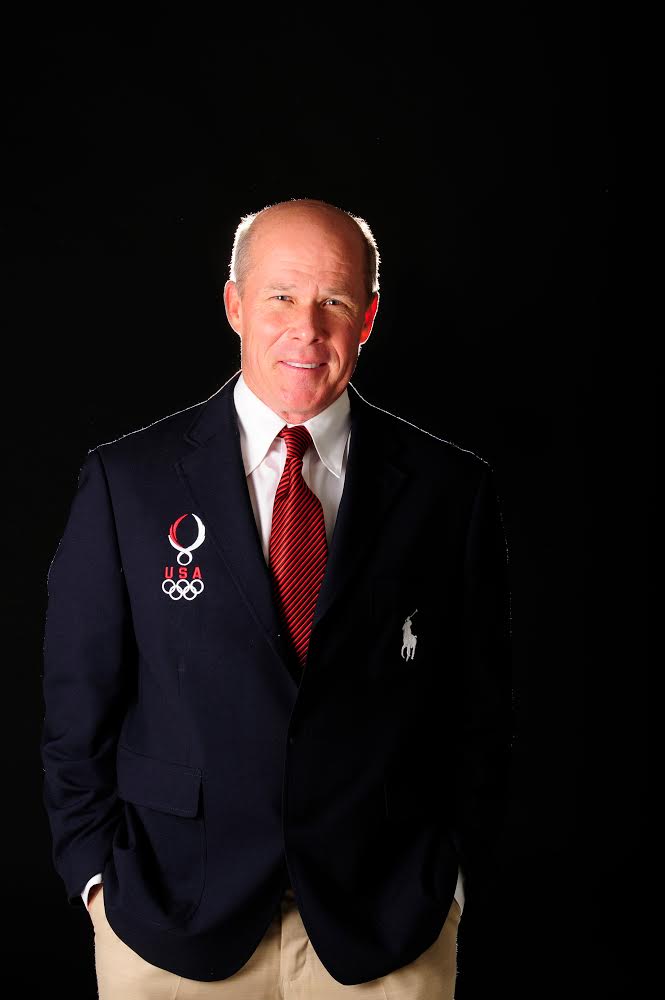 On and on, the Jack Bauerle stories and tributes poured in Friday night inside Georgia's Payne Indoor Athletic Facility, on stage and off, with almost 1,000 former swimmers, colleagues and friends gathered together to celebrate the extraordinary life and career of Georgia's legendary swimming coach.
This was no memorial for the man or his career. He's still here, living well and sharing his zeal for life with others.
What happened inside the House of Payne was pure joy, pure celebration, pure appreciation for one hell of a man who has lived and is still living one hell of a life. While Bauerle may have retired last June after 43 years coaching at his beloved alma mater, he remains at his core a coach, a teacher, a leader, and an inspiration.
"I wanted to compete for Jack. How can you not?" Georgia diving coach Chris Colwill said on stage. Colwill won three NCAA titles during his Bulldog career (2004-08), was the SEC Diver of the Year three times and competed at the 2008 and 2012 Olympics.
Bauerle recruited and coached extraordinary swimmers and student-athletes, doing his best to make them all better in the pool today than they were yesterday. At the same time, he also wanted you to be a better person and student today than you were yesterday.
Few people ever have had the gravitational pull that Bauerle does; seemingly, everyone that gets anywhere near him will become a dear friend. As Eddie Reese, Texas' legendary men's swimming coach, said Friday, Georgia easily could have brought in another 1,000 or so people to celebrate with Bauerle. And he would have loved every second of it.
His smile Friday as he watched wave after wave of his best and brightest, many of them Olympians, all of them champions in the pool or in life, take to the stage to share their favorite stories or memories, it was the smile of someone thankful for and delighted by all of the fascinating people that have populated his extraordinary life.
Up on the stage was Carol Capitani, an assistant coach for years (she said 14, he said 16) before she finally left a little more than a decade ago to become the head coach of the Texas women's program. Super talented and tough as nails, Capitani spoke of how much Bauerle loved to compete — at everything. But, she said, he always wanted to have fun while he competed, and then get back to being the best of friends when the competition was over.
On stage later was a quintet of stars in the pool: Gunnar Bentz, Colwill, Allison Schmitt, Chase Kalisz and Nic Fink. Schmitt is Georgia's greatest international swimmer ever, with 10 Olympic medals, and Kalisz is the reigning Olympic men's 400-meter individual medley gold medalist. Not on stage but out in the crowd Friday was Jay Litherland, who finished second to Kalisz, his former teammate and training partner, in the 400 IM in Tokyo, giving the Bulldogs a 1-2 Olympic finish.
Bauerle was there in Tokyo that night in 2021 for his crowning moment, seeing two of his guys beat the world in one of swimming's toughest events. He almost retired after that, knowing that was the perfect cherry on top of a spectacular career, but Bauerle came back for one more year. He wanted to soak in one last season on deck inside Gabrielsen Natatorium and to spend one more year with his swimmers and staff.
Now and forever after, the swimmers will compete in Bauerle Pool inside of Gabrielsen Natatorium. Josh Brooks, Georgia's J. Reid Parker Director of Athletics, made that announcement Friday. Nobody has done or will do more for Georgia swimming than Bauerle, so his name is now rightly on the joint.
And finally, when it was Bauerle's turn to talk, and we all settled in because it was quite possible that he'd be up there sharing memories and thanking people until 4 a.m., the man who came to Georgia from Philadelphia in 1970 and found a home and a university and a community that loved him back every bit as much as he loved them, that man looked around the sea of faces and mentally checked off each of them.
In each face he could see stories he'd love to tell. In each face he could see experiences shared, championships won, moments of tremendous joy and sadness cherished and endured together.
There to the right were two of the first professors he ever had as a freshman — two men, he said, that helped remind him in those early days far from home that he was supposed to be getting an education. And with their help, an English major was born.
There in the back were some of his best friends from childhood who made the trip down from Philadelphia. Bauerle became a Bulldog, one of the greatest there ever was or will be, but he never forgot where he came from or the people who made him the man he became.
There were two members of the 1985 Georgia men's tennis team, Allen Miller and George Bezecny, who helped that Bulldog squad win the program's first NCAA team title — the first NCAA title ever won by a Georgia team in any sport. If Dan Magill and men's tennis could do it, Bauerle once said, why the heck couldn't Georgia's swimmers be the best in the country too?
Endlessly curious and endlessly positive, Bauerle will talk your ear off with stories about anything and everything. And then he'll ask about you for an hour. Friday was a perfect example.
Earlier in the day, inside the Tate Center's Grand Hall, UGA held its annual Alumni Awards banquet. Receiving the Young Alumni Award was Schmitt, who, along with being a four-time Olympian and nine-time NCAA champion, is a passionate and outspoken advocate for mental health awareness. On his big day, Bauerle was there for her special honor. He wouldn't have missed it for anything.
Bauerle said it to everyone Friday night, and he texted it me on toward midnight: as great as it was to stand on that stage and look out at a thousand women and men about whom he cares deeply, and who feel the same about him, it was also frustrating. Why? Because he only had a few minutes on stage, and what he really wanted to do was spend 10 minutes talking about each and every person in the crowd.
All that he achieved as a coach — the SEC and NCAA titles, the Olympians, the tight-knit family that his program became — he didn't do it alone. But he darn sure did it.
---
Jump To Comments