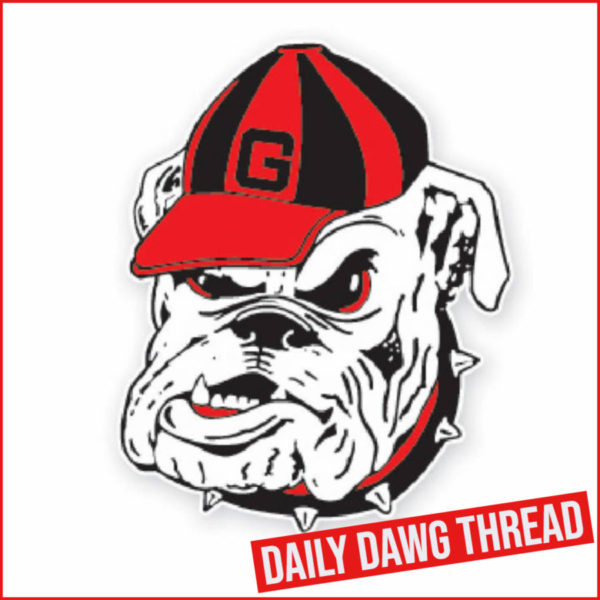 ---
BASEBALL: Cannon Returns, Dawgs Clinch Bama Series
The 18th-ranked Georgia Bulldogs registered its seventh straight win over Alabama Saturday to clinch another road series, blanking the Crimson Tide 3-0 on two hits in front of a crowd of 3,765 at Sewell-Thomas Stadium.
Bulldog junior ace right-hander Jonathan Cannon returned on a pitch count, and he provided five perfect innings with six strikeouts to improve to 7-1. He had missed the last two weeks with a non-throwing injury that resulted in a muscle strain in his right arm. Cannon threw 66 pitches in a combined shutout.
Before Saturday, his last outing was six shutout innings in a 6-1 win over No. 16 Florida on April 1. For the year, Cannon lowered his overall ERA to 1.55 and his ERA in SEC action to 0.69. In 52.1 innings this season, he has 51 strikeouts and three walks.
The Bulldogs (28-11, 11-6 SEC) combined for their fourth shutout of the year and their first SEC shutout since the Mississippi State series earlier this year. Cannon was a part of that one with Nolan Crisp as they blanked No. 24 MSU 11-0 on March 18. It was Georgia's first two-hit shutout since a 4-0 win over Auburn last year.
"Jonathan had great command and set the tone for us," said Georgia's Ike Cousins head baseball coach Scott Stricklin. "He wanted to go one more inning, and had a perfect game going too, but he knew he was on a pitch count. Luke Wagner and Chandler Marsh came in and maintained the shutout and got us to Jack Gowen. It was a good day to be a pitcher. There were a few balls that were hit really well that the wind knocked down. Parks (Harber) supplied most of the offense today, getting three hits and the big one with two outs."
Sophomore third baseman Parks Harber (3-for-4, 3 RBI) staked Georgia to a 3-0 lead with a two-out, three-run double in the second inning. Fernando Gonzalez got the inning going with a leadoff double, moved to third on a bunt single by Ben Anderson. Alabama right-hander Jacob McNairy retired the next two Bulldogs and had Harber down 0-2 in the count. He fouled off a couple of pitches before smacking a ball off the right field wall, bringing a trio of Bulldogs home while claiming the team RBI lead with 37.
Wagner started the sixth and catcher Dominic Tamez notched the Crimson Tide's first hit, a single to center. Wagner kept Alabama off the scoreboard and went on to pitch 1.1 innings. With two on and one out in the seventh, Marsh came on for Wagner. He inherited a 2-0 count on Andrew Pinckney and got him to pop out. After Owen Diodati drew a walk to load the bases, he retired Tamez to maintain Georgia's lead. Marsh worked a perfect eighth to set the stage for Gowen.
The senior closer pitched a perfect frame for his eighth save including second of the series. McNairy dropped to 4-2, allowing three runs on seven hits with five strikeouts.
Alabama (23-17, 8-9 SEC) was blanked for only the third time this season, the other two times came in February by then top-ranked Texas in Austin. It was Georgia's first shutout of Alabama since 2002 (in Athens) and first in Tuscaloosa since 1946.
The final game of the series begins Sunday at 2:02 p.m. ET, and it will be available on ESPN2 and the Georgia Bulldog Sports Network.
---
WTENNIS: Georgia Beats Vols, Meets TAMU in SEC Final Today
The 14th-ranked University of Georgia women's tennis team defeated the 26th-ranked Tennessee Volunteers 4-3 Saturday afternoon, in the semifinals of the 2022 Southeastern Conference women's tennis tournament. The Bulldogs will face the Texas A&M Aggies Sunday, April 24 in the 4:30 p.m. championship match on SECN+. This marks the 22nd SEC Tournament final for Georgia and will be a rematch of the 2021 SEC Championship match.
"I'm super proud of the way this team is fighting and coming together," said Georgia head coach Jeff Wallace. "Today was another epic battle that took us playing with big hearts to be able to get through and get it done."
In doubles, Georgia (17-5, 10-3 SEC) dropped two of three to South Carolina (15-9, 7-6 SEC). The tandem of Morgan Coppoc and Ania Hertel jumped out to a quick 5-0 lead, before defeating Rebeka Mertena and Esther Adeshina 6-3. The Freshman duo of Mai Nirundorn and Dasha Vidmanova fell to Tenika McGiffin and Elza Tomase 6-2, while Meg Kowalski and Mell Reasco dropped another tightly contested match on court two 7-6(5) to Eleonora Molinaro and Daria Kuczer.
In singles play, Georgia earned wins from No. 24 Reasco, No. 84 Vidmanova, No. 120 Kowalski, and Hertel. Kowalski gave the Bulldogs their first point of the day, dominating Esther Adeshina 6-0, 6-0. She was quickly followed by Reasco, who topped No. 34 Rebeka Mertena 6-2, 6-3 at the top spot – her 10th ranked win of the season. Hertel defeated Daria Kuczer 6-3, 6-3 to get UGA one point away from a championship match berth. After Coppoc and Nirundorn fell in straight sets, freshman Dasha Vidmanova cliched the match with 6-4, 7-6(3) win over No. 60 Tenika McGiffin.
"Texas A&M is having a really great year," said Wallace. "They have a great team. We are just excited that we are in the final again this year, and we would love to defend our title. We are looking forward to another battle tomorrow."
---
T&F: Matthew Boling re-set the school 200-meter dash record at Georgia Tech Invitational
Bulldog junior sprinter Matthew Boling re-set the school 200-meter dash record to wrap up the Georgia Tech Invitational in Atlanta on Saturday.
Boling, a native of Houston, Texas, matched the world's third-fastest time this year to top his own school record in the 200m. His 19.92 passed the other 51 players in the field and gave him his first victory in the event this season. Boling's former school record was 20.06 from the 2021 Southeastern Conference Championships.
The Lowdown: Senior Titiana Marsh hit her longest effort in the triple jump on her fourth attempt to win. She moved into the nation's top 15 after soaring 13.38 meters/43 feet, 10 ¾ inches.
Freshman Bryce McCray made his debut in the 400m hurdles and left the George C. Griffin Track with the eighth-best time in school history. McCray registered a 51.03 for fourth place overall (second collegiate finisher).
Senior Elija Godwin also added a victory in the 400m after with a 46.09, making himself the only competitor to break 47 seconds.
Georgia's 4x400m relays also grabbed a win and a runner-up finish on Saturday. The Bulldog men ran a 3:06.10 to finish first while the Lady Bulldogs clocked a 3:44.02 for second place.
Junior Shelby Tyler went through her first height clean in the height jump before passing over the bar at 1.74m/5-8.50 on her second try to take silver.
Also of note, graduate transfer Julia Harisay bettered her No. 10 spot in the school record books on her fifth of six tries in the discus. Harisay went 48.72m/159-10 to take fourth place in the event.
---
Jump To Comments