Jump To Top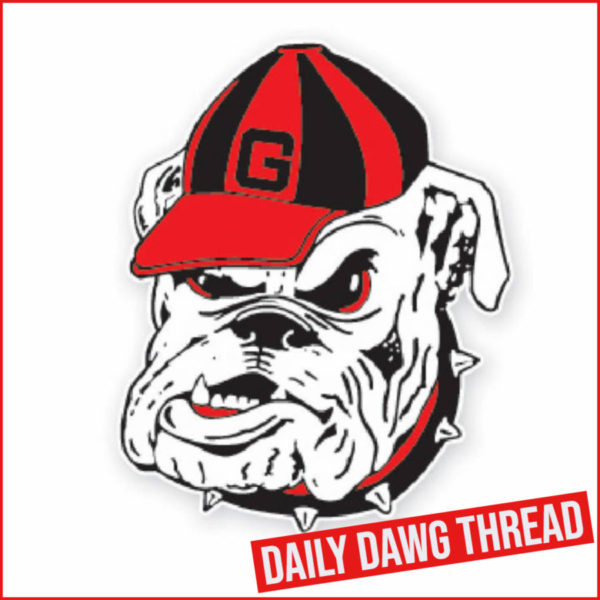 Baseball: Georgia returns to Foley Field Tuesday when it plays host to Georgia State
First pitch will be at 6:02 p.m., and the game will be streamed on SEC Network+ and be available on the Georgia Bulldog Sports Network.
The Bulldogs (23-17) enter Tuesday's tilt riding a four-game winning streak. The Bulldogs went 4-0 last week, posting a road win over Clemson and then sweeping #5 Arkansas at Foley Field. Georgia has spent the past four weekends facing a top-10 SEC opponent. After a 1-9 start to league play, Georgia is 6-2 in its last eight games against this slate of SEC heavyweights. Two of these wins featured ninth-inning comebacks, which produced this unique stat from the SEC Network.
DID YOU KNOW? From the start of the 2019 season through Apr. 13, 2023, SEC teams were 0-340 in league games when trailing 4+ runs entering the ninth inning. Georgia has rallied for two such wins in as many weekends: Apr. 14 at #2 Florida, trailed 10-6, won 13-11; Apr. 22 vs. # 5 Arkansas, trailed 8-4, won 9-8! In each game, graduate Conor Tate hit game-tying grand slams, and then Parks Harber provided the go-ahead run (RBI-2B @ #2 UF; Walk-off HR vs. #5 Arkansas).
Series History: Georgia holds a 47-8 edge in the series, with Georgia State including an 8-3 win at Coolray Field in Lawrenceville on March 21. Georgia has won the past nine meetings dating to 2015. The Panthers' last win came in 2014 in Athens by a score of 3-2. In the win over State this season, Georgia used an early five-run outburst plus six pitchers as part of a staff night for the victory. Justin Thomas and Corey Collins had two RBI apiece, while Dalton Rhadans provided two scoreless innings for the win.
On The Mound: Georgia will start freshman RHP Blake Gillespie (0-1, 19.29) while GSU counters with freshman RHP Brian Garmon (1-1, 11.05). On a related pitching note, Bulldog junior LHP Charlie Goldstein was named SEC Co-Pitcher of the Week by the league Monday. He tossed six shutout innings in a series-clinching win over No. 5 Arkansas last Friday. For the season, the Bulldogs have a 6.24 ERA with 377 strikeouts and 198 walks. Opponents are batting .263. The Panthers sport a 6.53 ERA with 365 strikeouts and 187 walks. Opponents are hitting .281 against GSU.
At The Plate: Georgia is batting .291 with 73 home runs, a .388 on base percentage and is 20-for-23 in stolen base attempts. Redshirt freshman 1B/OF Charlie Condon ranks third in the SEC in batting and home runs and fourth in RBI at .422-18-55. Graduate Connor Tate ranks second on the club, batting .369-13-43. Condon and Tate are the only two Bulldogs to start all 40 games this year.
GSU is batting .303 with 79 home runs, a .406 on base percentage, and is 63-for-75 in stolen base attempts. The Panthers' leading hitter is OF Max Ryerson (.411-11-31), while junior Cameron Jones (.338-2-26; 1-1, 2.84 ERA) is 28-for-33 in stolen base attempts. This past weekend, GSU dropped a Sun Belt Conference series at South Alabama 2-1.
Tough Glove: Georgia leads the SEC and ranks seventh nationally in fielding at .982. The Panthers are fielding .968. The Bulldogs have played error-free baseball for the past five games. The Panthers made just one error in their most conference series.
Radio/TV/Live Stats Information
Tuesday: Georgia vs. Ga. State, 6:02 p.m. (Foley Field)
Radio: Georgia Bulldog Sports Network (Jeff Dantzler & David Johnston): https://georgiadogs.com/watch/?Live=4397&type=Archive
TV: SEC Network+ (Matt Stewart & Jason Jacobs): https://www.espn.com/watch/player?id=b3b677f7-925e-43e2-a4b4-debd77e6a563
Live Stats: https://georgiadogs.com/sidearmstats/baseball/summary
Tickets/Parking/Promotion Information
* A limited number of tickets are available in the Left Field Bleachers and in the Right Field Bleachers.
* Fans can get seats from other fans through our official secondary ticketing partner StubHub.
* Fans with tickets who are unable to come are encouraged to transfer them to other Bulldog fans, return them to UGAAA or resell them on StubHub.
* Foley Field Gates open one hour before game time.
* Free parking is available in the commuter surface lot behind the outfield.
---
WBB: UCF's leading scorer/rebounder transferring to Georgia
Destiny Thomas, who led UCF in both scoring and rebounding last season, will transfer to join the Georgia women's basketball program, head coach Katie Abrahamson-Henderson announced Monday.
Thomas averaged a double-double of 10.7 points, 11.0 rebounds to go with 1.7 blocks per contest during the 2022-23 campaign. She paced the American Athletic Conference in blocks and finished second in boards, while her 5.0 offensive rebounds per contest were second most in the NCAA.
Thomas ended last year with an impressive 15 double-figure scoring games and 13 double-doubles. She turned in several notable performances, including a career-high 24 rebounds against Seton Hall, which marked the most in a single game in UCF history.
The Atlanta native, who prepped at Forest Park High School, was a two-time Atlanta Journal-Constitution AAAAAA all-state honoree and averaged 7.1 points, 7.8 rebounds, 2.0 steals and 1.8 blocks during her senior season at Forest Park.
Thomas will be a fifth-year senior for the Lady Bulldogs in 2023-24.
---
MBB: UGA signs 4-star guard Silas Demary Jr.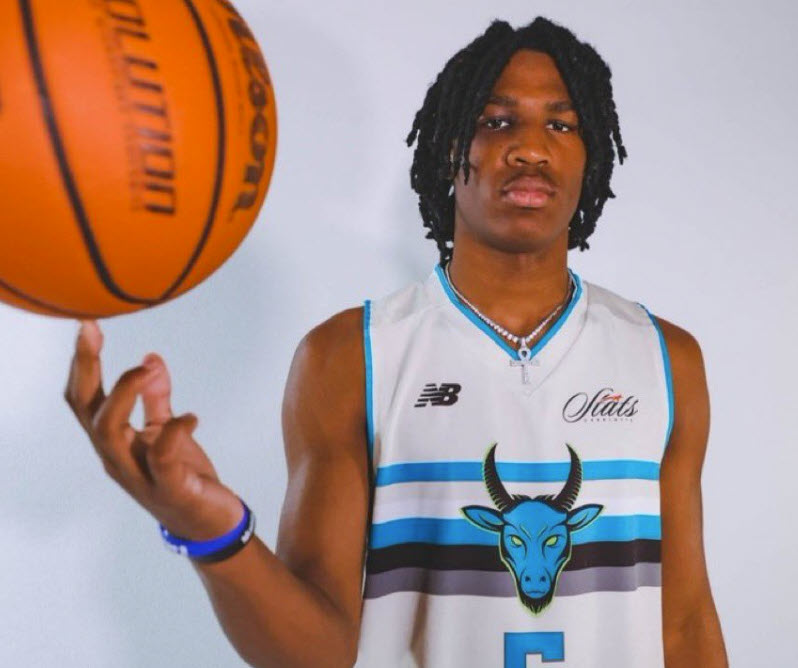 Silas Demary Jr., a consensus four-star recruit ranked among the nation's top-100 prospects, has signed a national letter of intent to play for the Georgia Bulldogs, head coach Mike White announced on Monday.
Demary, a 6-5, 180-pound guard from Raleigh, N.C., played this past season at Combine Academy in Charlotte, N.C. He helped the school post a 35-5 record and finish No. 25 in the ESPN high school national rankings.
A diverse and dynamic perimeter standout, Demary is ranked as the nation's No. 6 point guard by On3.com, the No. 12 combo guard by 247Sports.com and the No. 24 shooting guard by ESPN.com. Overall, On3.com lists Demary as the nation's No. 41 prospect, while 247.com and Rivals.com list him at No. 58 and No. 59, respectively.
Demary averaged 13.9 points, 5.8 rebounds, 5.7 assists and 1.8 steals per game during a postgraduate season at Combine. He also played for Liberty Heights Athletic Institute during the 2021-22 season and at Millbrook High School from 2018-21.
Demary helped Millbrook capture the 2021 North Carolina Class 4A state title in dramatic fashion. His free throw with just over 10 seconds left in overtime tied the game with Ardrey Kell High School. Demary then stole an inbounds pass and converted a layup to secure a 67-65 victory. On the season, he averaged 17.3 points, 6.0 rebounds, 4.0 assists and 2.8 steals per game for the Wildcats.
Demary becomes the third top-100 prep prospect to sign with the Bulldogs. Last fall, Georgia inked a pair of ESPN.com top-100 Class of 2023 recruits – No. 83 Lamariyon "Mari" Jordan, a small forward from Norcross High School, and No. 90 Dylan James, a power forward from Winter Haven (Fla.) High School.
Demary also is the third signee the Bulldogs have announced in the last four days. He joins transfers RJ Melendez, ESPN.com's No. 56 recruit in the Class of 2021 who played at Illinois the last two seasons, and Jalen DeLoach, an All-Atlantic 10 performer at VCU last season who is originally from Savannah, Ga.
Georgia finished the 2022-23 season with a 16-16 record in White's first campaign in Athens. The Bulldogs improved their win total by from 2021-22 by 10 victories, the second-largest regular-season increase among Power 5 teams.
---
Baseball: Charlie Goldstein named SEC Co-Pitcher of the Week
University of Georgia redshirt junior Charlie Goldstein has been named the Southeastern Conference Co-Pitcher of the Week, the league office announced Monday.
A 6-1, 200-pound native of Alpharetta, Ga., Goldstein tossed career-high six shutout innings with no walks and five strikeouts to earn a win and clinch the series over No. 5 Arkansas. He faced just one over the minimum in his outing (19 batters), and after allowing a two-out double in the fourth, picked the runner off to end the inning. He limited the SEC-Western Division-leading Razorbacks to just three hits and marked just the second time since 2019 that Arkansas had dropped the first two games of an SEC series. The Bulldogs would go on to sweep the Razorbacks.
In his last three SEC starts, all against top 10 ranked foes (No. 10 UK, No. 2 UF, No. 5 Arkansas), Goldstein is now 2-0 with a 0.55 ERA, allowing just one run in 16.1 innings with 19 strikeouts and only four walks. He joins two-time winner Liam Sullivan as Bulldogs who have been named an SEC Pitcher of the Week this season. Goldstein shared this week's honor with Chase Burns (Tennessee).
Up next, Georgia (23-17, 7-11 SEC) plays host to Georgia State (20-21) Tuesday at Foley Field. First pitch is slated for 6:02 p.m., and the game will be available on SEC Network+ and the Georgia Bulldog Sports Network.
---
Jump To Comments