Jump To Top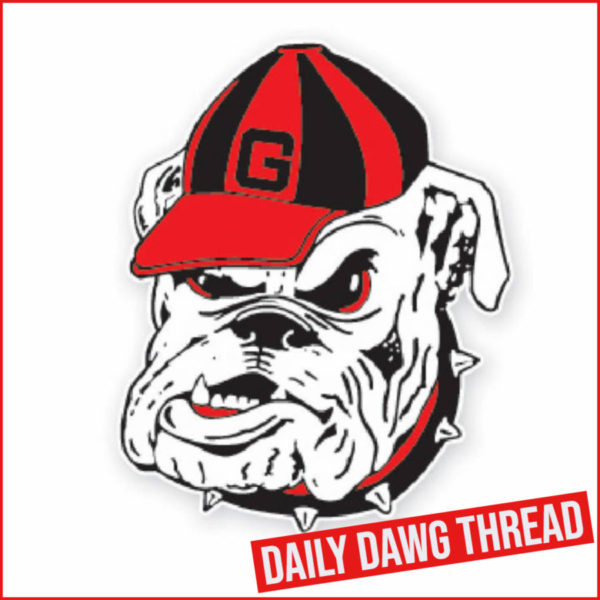 Softball: Dawgs destroy Mercer 13-1
The 11th-ranked Georgia softball team slugged five home runs en route to a 13-1 win against Mercer Wednesday evening at Jack Turner Stadium.
Georgia improves to 38-10 on the season and have won six-straight games.
The Dogs' 13 runs came on 14 hits. Home runs came from Dallis Goodnight, Sara Mosley, Jayda Kearney, Sydney Kuma, and Sydney Chambley. Mosley finished the game 3-for-3 with three RBI and three runs scored. Kuma and Chambley also drove in three runs apiece.
In all, six of the starting nine drove in at least a run while eight different Bulldogs picked up a hit.
Shelby Walters worked a perfect two innings in her start, getting a no-decision. Madison Kerpics (16-5) earned the win in relief, pitching the third inning, striking out two. Kylie Macy and Destin Howard each pitched an inning Wednesday.
Georgia used five-straight hits to open the game and spark a four-run first inning. Goodnight led off with a bunt for a hit then stole second. She immediately scored on a base hit off the bat of Mosley. With bases loaded, Lyndi Rae Davis drove in Mosley with a single to right. Sacrifice flies from Kearney and Chambley brought the score to 4-0 in the first.
Two, two-run home runs off the bats of Mosley and Kuma doubled the lead to 8-0 in the second inning.
The first home run in the Georgia career of Goodnight, a solo shot in the third, widened the lead to nine. Following Mosley's third hit of the game, Kearney blasted Georgia's fourth home run to bring the tally to 11-0.
An RBI double put Mercer (16-31) on the board in the top of the fourth, 11-1.
Georgia's fifth home run of the game was a two-run blast from Chambley to left center in the fourth, 13-1.
Georgia returns to action May 5-7 in Baton Rouge against LSU. The three-game series will close the regular season for the Bulldogs.
Head Coach Tony Baldwin's Comments
On Wednesday's game…
"I'm just really proud of the way that we came out and competed. The thing is, with these 7 p.m. games, it's a long day of just hanging out. I thought we were a little lethargic in our pregame BP, but that goes to show that sometimes the pregame is really just preparation for the game. We used it accordingly. I thought we came out and competed well. We had a really good mindset. We were disciplined in the batter's box with what we swung at, and then we just put good swings on it. I thought Shelby [Walters] got us off to a good start. All the pitchers came in and were pretty sharp. It's tough when you're coming in and you know that you just have one inning, but I thought that they handled it really well. We got some people in, and it was good to see their growth. They're working hard in practice, and the name of the game is for every one of our players to become a little bit better. And they're doing that, so it's fun to see them go out there and put that into play tonight. I thought that it was a really good midweek game."
---
WGolf: UGA will host NCAA Women's Golf Regional
The Georgia Bulldogs learned their competition for the NCAA Women's Golf Regional they will host at the University of Georgia Golf Course when the 72 teams which qualified for Regional play were announced by the NCAA on Monday. Georgia will be the fifth seed among 12 teams in Athens looking to advance to the NCAA Championships in Scottsdale, Ariz.
"It's always exciting and you always want to know who you're competing against but being at home, we've already had time to think through how we're going to plan for the week," head coach Josh Brewer said. "It's still still exciting. We still had to earn our Regional bid and you don't want to take it for granted, but we understand those three days are now the most important days of the season."
No. 4-ranked South Carolina will be the top seed at the UGA Course, followed by San Jose State, Ole Miss, Ohio State, the Bulldogs, Maryland, Kent State, Charleston, Kansas, Furman, Augusta and Sacred Heart. Those 12 teams will be joined by six individuals – Carla Bernat from Tulane, Mathilde Delavallade from Penn State, Mikhaela Fortuna from Oklahoma, Catie Craig from Western Kentucky, Christy Chen from Boston and Isabella Gomez from Harvard – looking to earn spots at the NCAA Championships.
Six Regional sites will host 54 holes of stroke play on May 8-10, with the top-5 teams and the low individual finisher who is not a member of those teams going on to compete at the national championships on May 19-24 at Grayhawk Golf Club.
Brewer believes his Bulldogs need to focus solely on themselves.
"That's how I see it," he said. "In a way, you just go play golf. We need to worry about taking care of ourselves and try to avoid any distractions that might come up from being at home as opposed to being on the road. You can't even worry about 'punching your ticket' or anything like that. We haven't won this year so the mindset has to be let's get our first victory of the year and get that ultimate momentum going into the national championships."
Georgia will be looking to advance to Scottsdale for the third consecutive year. In 2021, the Bulldogs and Jenny Bae swept the NCAA Columbus Regional titles before finishing 18th at the nationals. A year ago, Georgia was third at the Albuquerque Regional before tying for fifth at the NCAA Championships. Led by top-10 individual finishes by Bae and Candice Mahé, the Bulldogs advanced to match play for the first time since the NCAA adopted the format in 2015 but lost to eventual national champion Stanford, 3-2, in the quarterfinals.
"We've proven we can do it," Brewer said. "We have kind of a plan in place that's worked for us really well at Regionals the past couple of years. We'll stick with that plan and look forward to having a few extra people around cheering us on this year since we're in Athens."
The Bulldogs have historically been one of women's college golf's premier programs. Georgia has captured four national titles, winning the team title in 2001 and three individual crowns – Terri Moody in 1981, Cindy Schreyer in 1984 and Vicki Goetze in 1993. In addition, the Bulldogs have recorded 28 top-20 team finishes since 1979, including 21 top-10 performances.
Georgia also has won eight NCAA Regional titles – five team and three individual – since that format was introduced in 1993. The Bulldogs were team champions at Regionals in 1993, 1998, 1999, 2016 and 2021. Georgia's Regional medalists are Reilley Rankin in 1998 in Durham, N.C.; Bailey Tardy in 2016 in Bryan, Texas; and Bae in 2021 in Columbus, Ohio.
The University of Georgia Golf Course also has a long history with women's college golf. The layout has hosted 51 editions of the Liz Murphey Collegiate Classic, one of the longest running women's intercollegiate events in any sport. The UGA Course also has been site of the national championships on five occasions – the 1971 Division of Girls' and Women's Sports (DGWS) Intercollegiate Championships, the 1981 Association for Intercollegiate Athletics for Women (AIAW) Championships and the 1983, 1993 and 2013 NCAA Championships. The 2023 NCAA Regional will be the third contested on the UGA layout in the last 16 seasons following those in 2008 and 2017.
All told, 13 SEC teams earned Regional bids, including No. 1 seeds at four of six sites. The Bulldogs, Gamecocks and Rebels will be in Athens. Texas A&M will be the top seed in San Antonio along with Auburn as the No. 2 seed. Mississippi State will be the No. 1 seed in Westfield, Ind., and will compete along with No. 3 seed Vanderbilt and No. 7 seed Tennessee. In Palm Beach Gardens, Fla., LSU will be the No. 1 seed, followed by Arkansas as the No. 8 seed and Alabama as the No. 9 seed. Rounding out the league teams are Florida as the No. 4 seed in Raleigh, N.C., and Kentucky as the No. 5 seed in Pullman, Wash.
The NCAA altered the format for its women's golf championships this spring, expanding field for the national championships from 24 to 30 teams. Athens is one of six Regional sites along with Palm Beach Gardens, Fla.; Pullman, Wash.; San Antonio, Texas; Raleigh, N.C.; and Westfield, Ind. Those tournaments will take place simultaneously on May 8-10 and feature 72 total teams and 36 total individuals. The top-5 teams and the low individual who is not a member of the advancing schools will go on to compete in the NCAA Championships on May 19-24 at Grayhawk Golf Club in Scottsdale, Ariz.
The format at the NCAAs will remain the same. The entire field will compete in three rounds of stroke play on May 19-21. The competitors will then be cut to the top-15 teams and the top-9 golfers not on advancing teams. Following a fourth round of stroke play on May 22, the individual national champion will be crowned and the top-8 teams will move on to a seeded match play bracket. Match play quarterfinals and semifinals will be on May 23, followed by the championship match on May 24.
---
Baseball: Derek Lilliquist has been named to the 2023 class of SEC Baseball Legends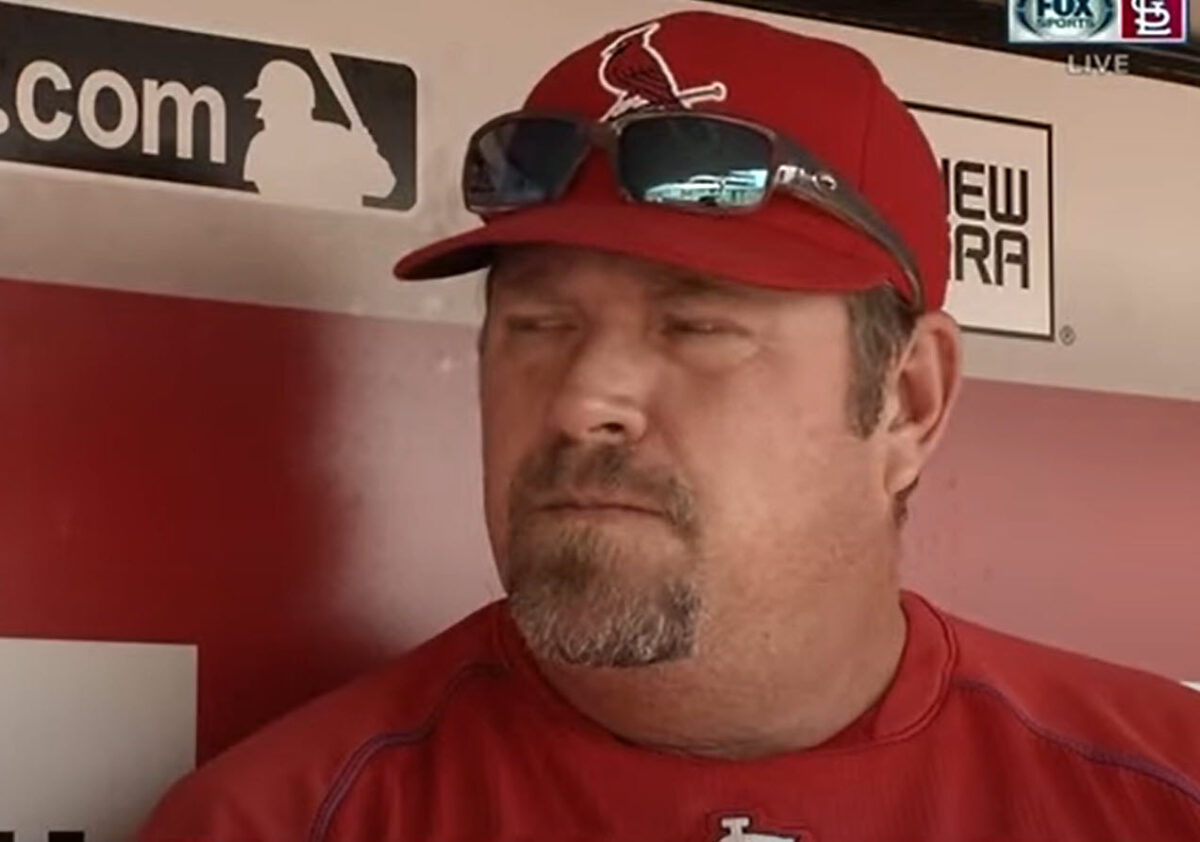 Derek Lilliquist, who is one of the most accomplished two-way players in Georgia history, has been named to the 2023 class of Southeastern Conference Baseball Legends presented by T-Mobile, the league announced Wednesday.
Along with Lilliquist, the 2023 SEC Baseball Legends class includes Auburn's Frank Thomas (1987-90), Kentucky's Joe Blanton (200-02) and LSU's Todd Walker (1992-94). The legends class will be recognized at the 2023 SEC Baseball Tournament, which will take place at Hoover (Ala.) Metropolitan Stadium from May 23-28.
Lilliquist was a three-year standout for Georgia from 1985-87. He holds the Georgia records for career wins (31) and strikeouts (387), and he also finished his collegiate career with a .318 batting average, 35 home runs, 41 doubles and 135 RBI for the Bulldogs.
The Winter Park, Fla., native garnered All-America and team MVP honors in 1987 when he hit a team-high 19 home runs, drove in 63 and was 14-3 on the mound with a 2.24 ERA. He earned national pitcher of the year honors and helped lead Georgia to its first College World Series appearance. The 1987 Bulldogs won 42 games and finished ranked seventh nationally. Lilliquist was also named Freshman All-America in 1985 and All-SEC in 1986 and 1987.
Lilliquist was the third Georgia player to be selected in the first round of the Major League Baseball Draft when the Atlanta Braves selected him sixth overall in the 1987 draft. Lilliquist made his MLB debut in 1989 and finished fourth in the National League Rookie of the Year voting. Lilliquist also spent time with San Diego Padres, Cleveland Indians, Boston Red Sox, Los Angeles Dodgers and Cincinnati Reds organizations. During his major league career, he earned 25 wins and 17 saves.
Following his retirement as a player, Lilliquist served as a high school coach, then served as pitching coach for the St. Louis Cardinals and Washington Nationals. He earned a 2011 World Series championship ring as a member of the Cardinals coaching staff and was part of the Cardinals staff that returned to the Fall Classic in 2013. Lilliquist resides in Vero Beach, Fla., and has two children, Derek and Alexandria.
The SEC Baseball Legends program began in 2012, and four legends from four schools are recognized each year. Bulldog All-America shortstop Reggie Andrews was part of the inaugural class in 2012. All-America pitcher Cris Carpenter was part of the 2016 class. There was no 2020 SEC Tournament or Legends class due to the COVID-19 pandemic.
---
Jump To Comments