Today's Contents – Click to Read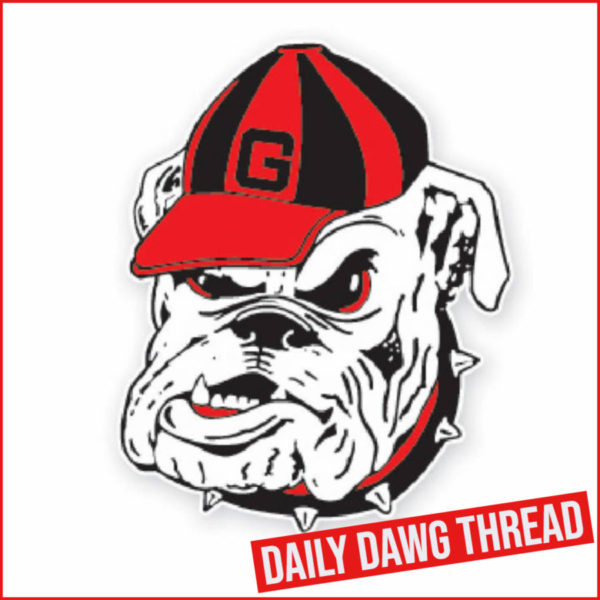 ---
Baseball: Dawgs Drop Opener to LSU
The No. 20 LSU Tigers used three home runs to defeat 16th-ranked Georgia 6-2 Friday in front of an announced paid crowd of 11,145 at Alex Box Stadium.
Georgia (29-13, 11-8 SEC) loaded the bases in the first with one out and failed to score. It was a frustrating night offensively as the Bulldogs ultimately left 13 men on base including the bases loaded in the fourth. Ben Anderson opened the game with a single to extend his hitting streak to seven games, and then he moved to second on a sacrifice bunt by Cory Acton (career-high 3-for-4). Connor Tate and Corey Collins drew walks after they both fell behind in the count 0-2. LSU right-hander Ma'Khail Hillard battled back to strike out Parks Harber and Cole Wagner to end the threat.
LSU (28-13, 11-8 SEC) grabbed the early advantage courtesy of a two-out, two-run home run by senior catcher Tyler McManus in the second off Nolan Crisp. It was his fourth home run of the year. In the top of the third, Georgia answered with a two-run home run from Tate. It was Tate's sixth of the year as Acton was on after a leadoff single. The Tigers reclaimed a 4-2 lead with another two-out, two-run home run, this one from sophomore Cade Doughty, his ninth of the season.
Georgia loaded the bases again in the fourth and Hilliard got Collins to line out to second to maintain the Tigers lead. In the bottom of the frame, Jordan Thompson beat out an infield single and then Brayden Jobert reached on a pop up that fell in shallow centerfield between infielders Harber and Acton. Following a sacrifice bunt, Georgia lifted Crisp in favor of Luke Wagner. The Tigers made it 5-2 on a sacrifice fly by Josh Stevenson. Wagner retired Josh Pearson to end the inning. In the seventh, a two-out, solo home run by Dylan Crews, his 11th of the year, put the Tigers ahead 6-2.
"We had really good at bats to put us in position to do some damage," said Georgia's Ike Cousins head baseball coach Scott Stricklin. "We had the bases loaded twice, we had second and third one time, and they won those battles. You have to tip your hat to their pitchers. Hilliard did a really good job of sneaking out of some really tough spots especially in the first inning. We had him on the ropes as he threw 35 pitches in the first inning, and we don't score. (Nolan) Crisp gave us a chance on the mound, and I thought Luke did a really good job out of the bullpen. Nolan wasn't as sharp as he has been, but he competes. We just didn't have good at bats with runners in scoring position."
In the Alabama series last week, Georgia allowed just five runs, and they all came on home runs, three solo and a two-run shot. On Friday, the Tigers three home runs accounted for five of their six runs. Crisp dropped to 1-2, allowing five runs on six hits in 3.1 innings. Hilliard stayed perfect at 5-0 in his 10th start, providing six innings with seven strikeouts. Wagner was solid in relief, pitching 3.2 innings and allowed a run on two hits with five strikeouts. Collin Caldwell and Will Pearson combined to take care of the final inning.
The series continues Saturday with first pitch scheduled for 3:02 p.m. ET, and it will be available on SECN+ and the Georgia Bulldog Sports Network.
Today's Contents – Click to Read
---
SOFTBALL: Georgia Drops Series Opener at Auburn
The 15th-ranked Georgia Bulldogs fell to No. 16 Auburn Friday evening at Jane B. Moore Field, 6-3.
Georgia hit three home runs in the game, closing in on the program record of 99 set in 2010. Georgia falls to 38-12 on the season and 10-9 in SEC play.
Senior Lacey Fincher was responsible for two of Georgia's six hits in the game, contributing a home run in the sixth. Sophomore Ellie Armistead and fifth-year Mackenzie Puckett also went deep for the Dogs in the content as Georgia has now slugged 91 on the season. Sara Mosley's hit in the first inning extended her hitting streak to 15 games, a team best this season.
Sophomore Madison Kerpics (16-6) worked four and a third innings in her 18th start. She allowed five earned runs, striking out three Tigers and allowing just one walk. Britton Rogers worked one and two-thirds out of the pen Friday evening.
Armistead went yard to lead off the third inning, putting Georgia on the board, 1-0. It was her third-straight game with a home run, and she became the sixth Bulldog with 10-plus home runs this season.
Auburn (38-10, 10-9) responded with a leadoff home run off the bat of Sydney Cox in the bottom of the inning to tie the game at 1-1.
A three-run home run off the bat of Carlee McCondichie put the Tigers ahead 4-1 in the fifth. Rogers entered to pitch then Auburn proceeded to load the bases. A single to center from Bri Ellis plated two more for a five-run inning to go ahead 6-1.
Fincher belted her team-leading 15th home run to left in the sixth to cut Auburn's lead to 6-2. It was home run number 90 for the Bulldogs on the season.
Puckett provided her first home run of the season in the top of the seventh to cut the Tiger lead to 6-3, but it was closest Georgia would get, falling in game one of the series.
Game two of the three-game set is slated for 7 p.m., ET, Saturday evening at Jane B. Moore Field in Auburn. The game will stream live on SEC Network+.
Today's Contents – Click to Read
---
MTENNIS: Three Dawgs Named All-SEC
Three University of Georgia men's tennis players received All-SEC Honors announced by the Southeastern Conference (SEC) on Friday. Graduate Hamish Stewart and senior Philip Henning were named First Team All-SEC and graduate Tristan McCormick was named Second Team All-SEC.
Stewart, Georgia's No.1 singles and doubles player, is the Bulldogs' highest-ranked with a No.13 national singles ranking. He totaled 25 overall singles wins and 15 wins over nationally-ranked opponents. Stewart received national recognition throughout the season for his performance on the court by being named the National Player of the Week by the Intercollegiate Tennis Association (ITA) and Universal Tennis Rating and was a two-time SEC Player of the Week. Stewart and McCormick recorded 10 doubles wins as the No.1 Georgia pair.
Two-time All-SEC honoree Henning won 22 overall singles matches and went 8-2 against conference opponents matches this season. He has been ranked as high as No.23 in the singles rankings. Henning punched the Bulldog's ticket to the ITA National Team Indoors by clinching the match over USF. He and senior Trent Bryde won 15 overall doubles matches and were ranked as high as No.14 nationally.
McCormick, a vocal leader on and off the court for the Bulldogs came up clutch throughout the season clinching various road matches for Georgia (Georgia Tech, Ole Miss). Tallied 18 overall singles wins going 7-3 against conference opponents. He rose in the singles rankings to a career-high No.32. He and fellow graduate Stewart combined to form Georgia's No.1 doubles duo, winning 10 matches and the pair was ranked as high as No.40 nationally. He was named to the SEC Community Service Team for his efforts with the 'Serve for a Cause' initiative.
Next up, the Bulldogs will continue preparing for the NCAA Tournament and are awaiting a bracket and regional location, which will be announced Monday, May 2 at 6 p.m.
Today's Contents – Click to Read
---
Jump To Comments