Today's Contents – Click to Read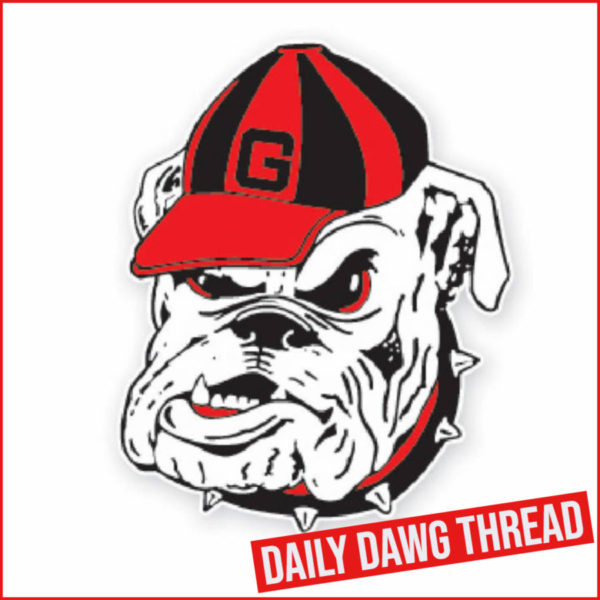 ---
Olympic Dawgs: Top-10 Finish, Semifinal Qualification Highlight Day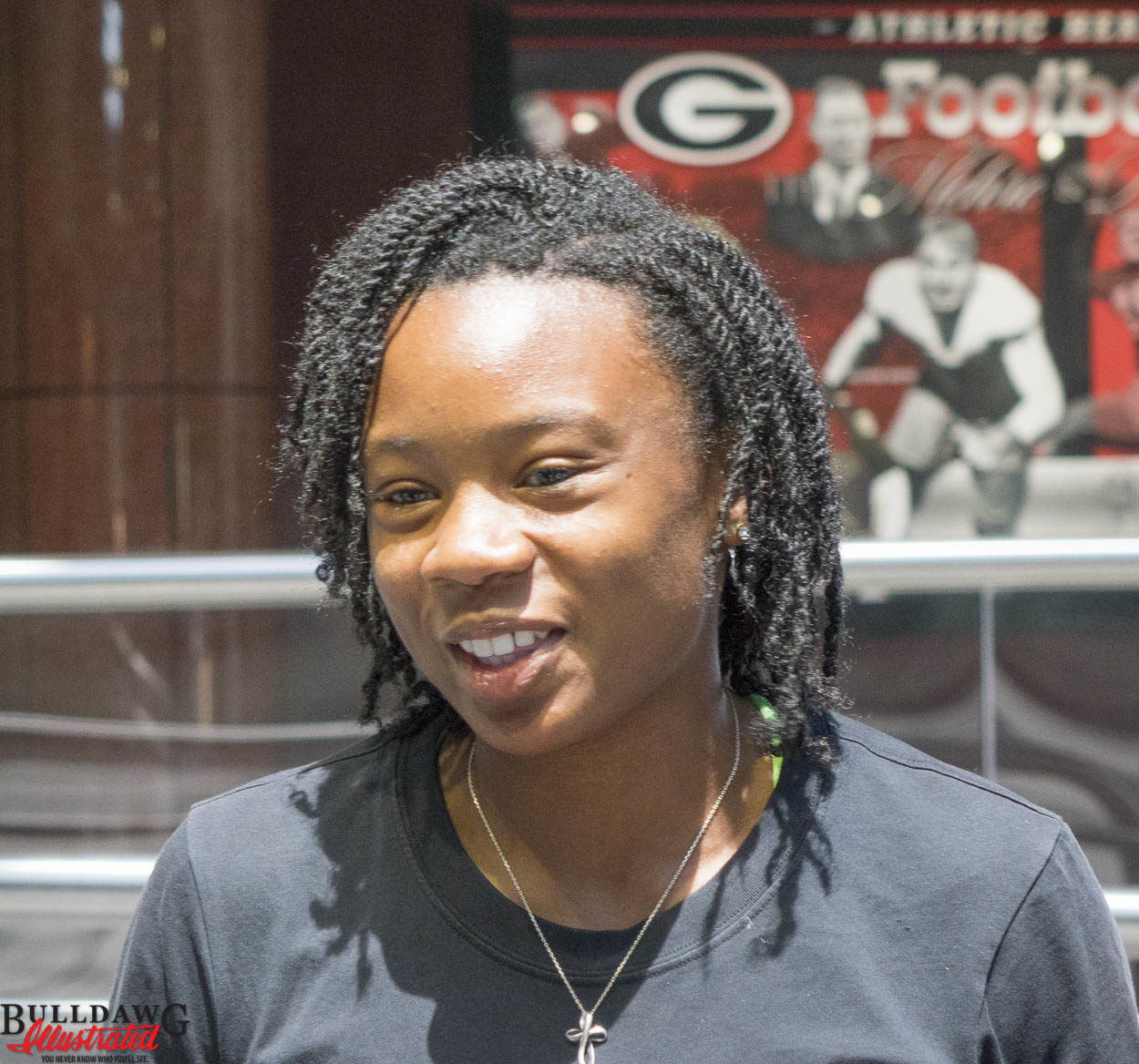 Former Lady Bulldog Shaunae Miller-Uibo advanced to the 200-meter dash semifinal and Georgia legend Keturah Orji posted a top-10 finish in the triple jump final on the third day of the track and field action in Tokyo, Japan, at the Olympics in Olympic Stadium on Sunday.
This was the third of 10 days of track and field events as the Games continue.
Miller-Uibo had the fastest reaction time off the line (.137) and qualified automatically to the 200m semifinal thanks to her second-place finish in the heat. Miller-Uibo ran a 22.40 and will now advance to the next round arriving on Monday.
A native of Nassau, Bahamas, Miller-Uibo is the defending Olympic champion in the 400m after her lunge for the line in Rio. She ran a 50.88 to win the 2013 NCAA indoor 400m title for the Lady Bulldogs and remains No. 12 on the all-time collegiate performer list. Miller-Uibo is second on both the school's all-time indoor list (50.88) and outdoor list (50.70). This marks her third Olympics.
Qualifying 11th out of 12 competitors, Orji started the triple jump final with the longest mark of her competition at 14.59 meters (47 feet, 10 ½ inches). This effort gave her a seventh-place finish in the final.

A native of Mount Olive, N.J., Orji was three centimeters short of the bronze medal in the triple jump at the 2016 Olympics after her fourth-place showing was the best for an American woman in the event in history. Awarded The Bowerman in 2018 for being the top collegiate track and field athlete, the NCAA Woman of the Year was a 15-time All-American and eight-time NCAA individual champion who helped lead the Lady Bulldogs to the 2018 national team title. Orji set school, collegiate and American records in her featured event during her legendary career in Athens.
The Olympic track and field competition continues Monday morning as former Lady Bulldog Morgann Leleux will pole vault in the qualifying round at 6:20 a.m. ET. Miller-Uibo is scheduled to line up in the semifinals of the 200m at 6:25 a.m. Later that day (occurring on Tuesday morning in Tokyo), former Bulldog Charles Grethen will race in round one of the 1500m at 8:05 p.m. and Miller-Uibo will line up in the 200m final at 8:50 p.m. if she gets out of the semifinal.
Today's Contents – Click to Read
---
WGOLF: Three Dawgs will compete in U.S. Women's Amateur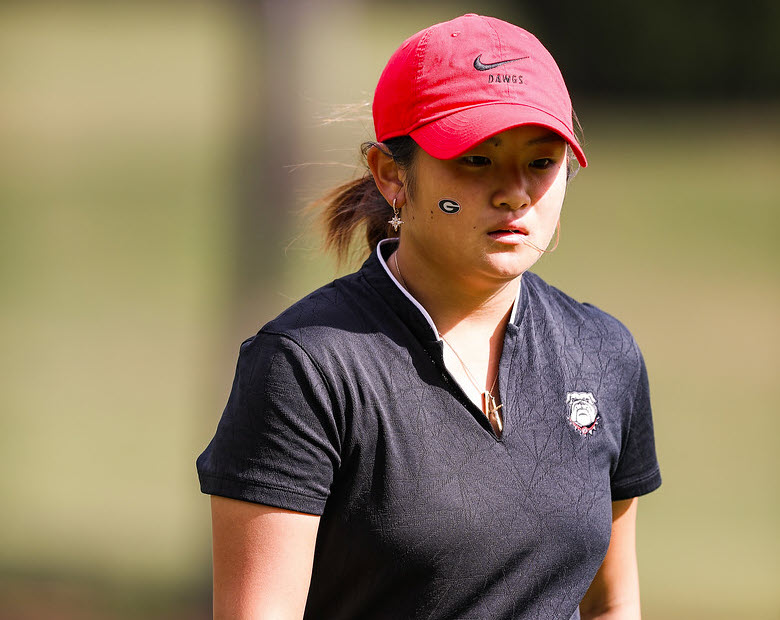 Three members of the Georgia women's golf team will begin competition in the 121st U.S. Women's Amateur Championship on Monday at Westchester Country Club in Rye, N.Y. Jenny Bae, Caroline Craig and Céleste Dao qualified for spots among the 156 golfers in the field.
"When you come to the University of Georgia you expect to compete for national championships," head coach Josh Brewer said. "Many of our players have had very good summers, and the three of them now get the opportunity to compete at the highest level in U.S. amateur golf. All three of them have played well this summer. I'm excited for their prospects this week as they vie to be called the U.S. Women's Amateur Champion."
The tournament will begin with 36 holes of stroke play on Monday and Tuesday. The field will then be cut to a 64-person match play bracket. The round of 64 will be on Wednesday, followed by the rounds of 32 and 16 on Thursday, the quarterfinals on Friday, the semifinals on Saturday and the 36-hole championship on Sunday.
Bae and Craig will be competing in their first Women's Am. Dao will be appearing in her second. Bae and Craig earned spots by winning qualifiers earlier this spring, while Dao's status changed from alternate to entrant last week.
Bae shot 5-under 68 to win the qualifier at Woodmont Golf and Country Club in Canton, Ga., on July 5. The victory was Bae's third in six days after previously capturing the GSGA's Georgia Women's Amateur and the Georgia PGA's Georgia Women's Open the previous week.
Craig was the lone golfer of the 65 entrants at Carolina Trace Country Club in Sanford, N.C., to post a red number on July 6. She shot 3-under 69, three strokes clear of the rest of the field. On the same day, Dao posted a 2-over 75 at Seymour Golf and Country Club in Vancouver to tie for fourth on the leaderboard. She then earned a second alternate spot for the Am over three other golfers and officially moved from alternate to in the field last week.
Television coverage from Wednesday through Sunday will be split between the Golf Channel and Peacock. The Golf Channel will air the Am on Wednesday, Saturday and Sunday from 2:00-5:00 p.m. ET, while Peacock's coverage will be from 2:00-5:00 p.m. ET on Thursday and Friday.
Source: Georgia Sports Communications
Today's Contents – Click to Read
---
Today's Photo Gallery – Adam Anderson
Career Highs
* 5 tackles vs. Ga. Tech, 2018
* 6 QB Pressures vs. Auburn, 2020; vs. Cincinnati, 2021 (2020 season)
* 2 TFL vs. Auburn, 2020; vs. Cincinnati, 2021 (2020 season)
* 2 QB Sacks vs. Auburn, 2020; vs. Cincinnati, 2021 (2020 season)
2021: Included on pre-season watch list for the Butkus Award, given annually to the nation's top collegiate linebacker.
2020: Played extensively in all 10 games…tied for second on the team in QB pressures with 24…also second on team in QB sacks with 6.5…career-best two sacks and six QB pressures in win over Auburn…had two sacks, another solo tackle, and a key fumble recovery in Georgia's Peach Bowl win over Cincinnati…had two tackles and was credited with two QB pressures in season opener at Arkansas…assisted on a sack for 5-yard loss and had three QB pressures in win at Kentucky.
2019: Saw action in all 14 games and finished with six tackles and 18 QB pressures (third-best on team)…had two tackles in Sugar Bowl victory over Baylor, one of which was a QB sack for a 4-yard loss…had a second-quarter sack vs. Murray State that resulted in a 14-yard loss and an intentional grounding penalty against the Racers.
2018: Played in all 14 games…playing time increased as season progressed…finished with 16 total stops, including 2.5 for lost yardage, as well as an assisted QB sack…has four QB pressures, two vs. Auburn…also had a QB pressure vs. Vanderbilt…season-high five stops vs. Ga. Tech that included a tackle for loss and a batted-down pass…had a key third-down stop for no gain on Kentucky's first possession of the game.
Source: georgiadogs.com
Watch a fullscreen slideshow
HERE
.
Click
HERE
for our mobile photo app.
Today's Contents – Click to Read
---
Jump To Comments