Today's Contents – Click to Read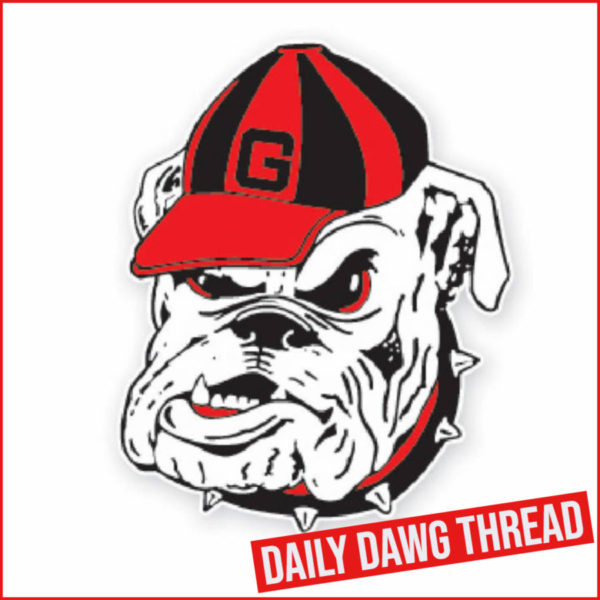 ---
2021 Georgia Football Begins Tomorrow
Yes, the players have been preparing all Summer, but tomorrow fans can start their job – getting nervous. The much-anticipated 2021 season lies before us. Fall Camp is the last interim period before the team turns its attention to Clemson.
Expectations for Georgia are at an all-time high, but there are question marks. The most talked-about are the offensive line and the secondary. Can the big guys up front protect JT Daniels for an entire SEC season? Can the revamped secondary with transfer starters slow the powerful offenses waiting to test their mettle?
This year is different for UGA and Smart. How many articles have been published asking, "If not now, when?" The fact that the expectation questions are being asked reflects well on Kirby Smart as he begins his sixth season as a head coach. I can not think of another coach whose national reputation has been saddled with the unrealized expectations meme that has been repeated constantly since the 2020 season ended. Of course, that early Rose Bowl win over Oklahoma sent the expectation curve skyrocketing.
The pieces seem to be in place for a title run in 2021, but at this point, all dreams have a happy ending. Nightmares are lurking around every corner once September rolls around, but the 2021 Dawgs have the pieces in place to bring the fanbase out of its long title sleep. All it take is a little luck.
Today's Contents – Click to Read
---
Today's Photo Gallery – Glenn Schumann
Glenn Schumann was named Co-Defensive Coordinator & Inside Linebackers coach at Georgia in February of 2019 after three seasons in charge of the Bulldogs' inside linebackers. He came to UGA after eight seasons at the University of Alabama, his last two serving as the Director of Player Development and Associate Director of Player Personnel.
During Schumann's tenure in Athens, Georgia has won 11 or more games in three straight seasons for the first time in program history. The Bulldogs have also won three straight SEC Eastern Division titles (2017-19), earned four consecutive New Year's Six Bowl berths and played for the 2018 CFP national championship.
In the past two seasons, Georgia's defense led the nation in rushing defense in both 2019 (74.6 ypg) and 2020 (72.3 ypg), in scoring defense in 2019 (12.6 ppg), and in rushing TDs allowed (2, UGA record) in 2019. The Bulldogs ranked 2nd and 3rd, respectively, in total defense nationally in the 2020 and 2019 seasons.
Birthdate: March 29, 1990
Birthplace: Valdosta, Ga.
Family: Wife, Lauren; Son, Bryson Eric; Daughter, Whitley Maryann
High School: McKinney Boyd (Tex.) High School
College: Alabama ''11 (B.A.),
Alabama '13 (M.S., Sport Management)
Coaching Experience
2008-11…………………….. Alabama (undergraduate analyst)
2011-14………………………….. Alabama (graduate assistant)
2014-15…………..Alabama (director of player development/
………………………….. associate director of player personnel)
2016-18………………………………………. Georgia (Inside LBs)
2019-Present….Georgia (Co-Defensive Coord./Inside LBs)
Source: georgiadawgs.com
Watch a fullscreen slideshow
HERE
.
Click
HERE
for our mobile photo app.
Today's Contents – Click to Read
---
Jump To Comments