Today's Contents – Click to Read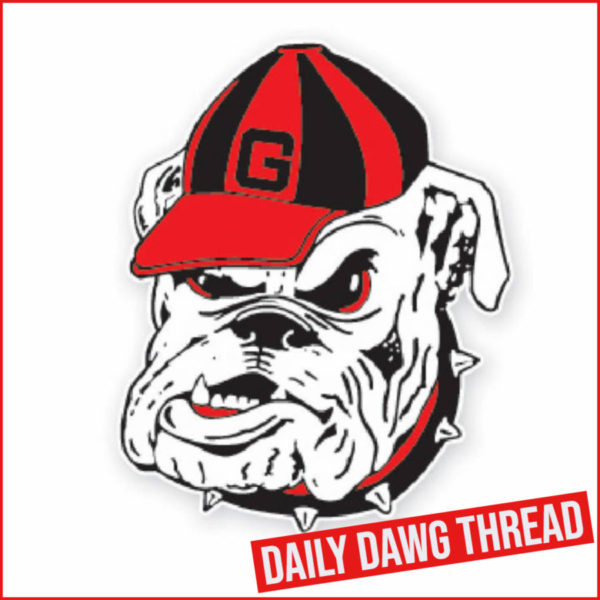 ---
OLYMPICS: Former Bulldog Lynna Irby Collects Gold Medal
Former Georgia sprinter Lynna Irby was part of the gold medal women's 4×400-meter relay team to give her a pair of medals in the Games in Tokyo, Japan, at the Olympics in Olympic Stadium on Saturday.
Irby ran the anchor leg of Team USA's foursome in the prelims on Aug. 5. On Saturday, Sydney McLaughlin, Allyson Felix, Dalilah Muhammad, and Mu Athing took the track in the 4x400m final and won gold for America with a 3:16.85. The next fastest team, Poland, came across for silver honors with a 3:20.53.
This was the ninth of 10 days of track and field events (Athletics) as the Games continue. All of the Bulldog competitors in track and field, swimming and diving, golf, and tennis have now completed their events.
Irby's medal marks the 11th total medal for current and former Bulldog student-athletes and the fourth for the track and field program this year. Irby had already joined with current Georgia sprinter Elija Godwin to earn a bronze medal in the mixed 4x400m relay and former Bulldog NCAA champion Shaunae Miller-Uibo captured her second straight gold medal in the Olympic 400m on Friday.
A native of Indianapolis, Ind., Irby is the No. 3 collegiate performer all-time in the outdoor 400m after she registered a 49.80 to win the 2018 NCAA title. Third in the 400m at the 2018 NCAA Indoor Championships to help the women secure their first national team championship, Irby is the No. 6 all-time collegiate performer indoors after she registered a 50.62 to take second in the 400m at the 2018 SEC meet. This was her first Olympics.
Source: Georgia Sports Communications
---
Kirby Wants Tough, Physical Practices
Nothing new here, but Kirby never fails to emphasize how much he believes in practices being tougher than games.
"We believe camp should be physical, tough and a time when you can work on your connections, strengthen habits that you want to have as football players, men and students at Georgia. We want to be on time for things and handle things the right way. Fall camp is a great opportunity to strengthen that, we want to get tougher and have physical practices for what is going to be a grind of a season. We're really focused on us and camp, not really that first game. We prepare for that in the off season and then a week, nine or 10 days, out. Right now, the focus is camp and developing players, putting them in the right seat to be successful and creating some toughness on our team. The focus is us."
Today's Contents – Click to Read
---
Today's Photo Gallery – Kirby Smart 2017
Kirby Smart capitalized on the return of a couple of pretty good running backs to get his Dawgs to the Rose Bowl and a shot at the national title.
Watch a fullscreen slideshow
HERE
.
Click
HERE
for our mobile photo app.
Today's Contents – Click to Read
---
Jump To Comments