Today's Contents – Click to Read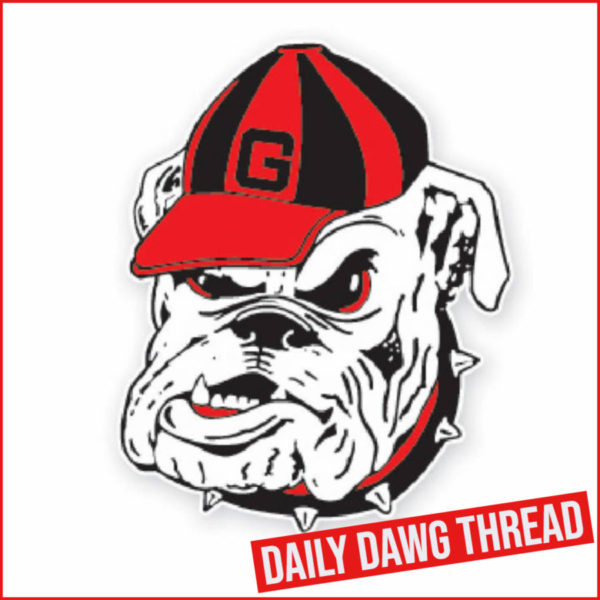 ---
Smart Career Model for Lanning
Dan Lanning has been considered for head coaching jobs since joining Kirby Smart's staff. In fact, his name has been mentioned during several recent coaching searches. It is easy to see why his services are in demand, since he became defensive coordinator early in 2019 UGA has, "led the nation in rushing defense in both 2019 (74.6 ypg) and 2020 (72.3 ypg), in scoring defense in 2019 (12.6 ppg), and in rushing TDs allowed in 2019 (2, UGA record). The Bulldogs ranked 2nd and 3rd nationally in total defense in the 2020 and 2019 seasons."
Kirby Smart served as defensive coordinator at Alabama for seven seasons while winning 4 national titles. Obviously, Smart received offers during that run with Bama. Here's hoping that Lanning will match Smart's time (and record) as a DC before he lands a head coaching job.
Transcript follows – it is the second question on the video (1:21 mark) :
"First off, I just got to say I am forever grateful that Coach (Kirby) Smart gave me the opportunity to coach at the University of Georgia. It's always been a dream of mine to coach the elite and have an opportunity to compete for championships at the highest level, and I think Georgia provides that. They've always been competitive. When you have good programs, guys are going to get opportunities, but the grass is certainly not always greener, and I learned that from watching Coach Smart for several years. Being where you are at, being successful where you are at, those opportunities will come. My focus is being here right now."
Today's Contents – Click to Read
---
Dan Lanning explains the importance of defensive line depth
"When you're talking about defense, defense is the ultimate team sport, and the more guys you're able to involve in that process, meaning you have guys that can play at a high level, the more buy-in there is on your side of the ball. I think we have really great leaders—we've challenged our players to make this a player-led team, and the more players that are involved, the more it becomes a player-led team. We've always said, 'If you're good enough, you're old enough.' It doesn't matter how old you are, but if you play at the right level, with the right intensity, the right competitive toughness, you execute the assignment, then we're going to figure out a way to get you on the field. I think that's been a benefit and it will certainly be a benefit this year."
Today's Contents – Click to Read
---
Today's Photo Gallery – Georgia vs. Auburn 2019
Watch a fullscreen slideshow
HERE
.
Click
HERE
for our mobile photo app.
Today's Contents – Click to Read
---
Jump To Comments