Today's Contents – Click to Read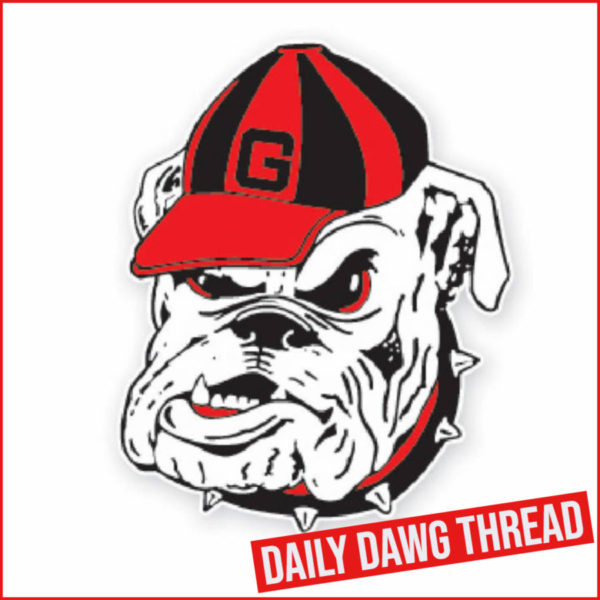 ---
The Ambidextrous Warren Ericson
Warren Ericson's injury is to his left hand, but the junior is already working on snapping with his right. Here is what Coach Smart said about the Rimington Award candidate during his post-scrimmage presser:
"Warren, I feel good about him. He is actually a classic, he is behind the play, mimicking the snap, making his points, making his calls, looking at the defense from 30-yards back, taking every single rep and practicing on air. He has a cast, it is his snapping hand that he has his cast on but he actually has the ability to snap with his right or left hand. So he is really working on being able to snap with his right. He is going to be cleared to get within the next week or so, it will just be a matter of playing with a cast. We have had people play with that injury, but we have never had a center with a snapping hand play with that injury, so that will be the key. He may work some at guard with that injury present."
Today's Contents – Click to Read
---
Coach Smart singles out freshman when asked about scrimmage highlights
Kirby responded with a nice list, including special praise for freshman linebacker Jamon Dumas-Johnson:
"Special teams highlights… Pod was pretty consistent. I'm not sure exactly. I think he hit two 45 yard field goals. He was very accurate there. I thought Zirkel, in the indoor hit a good field goal. I don't know the length, it was pretty long. He hit it and made a field goal from distance, I thought our kickoffs had good hang times. Camarda hit an excellent punt that pouched and backed up around the goal line. He's got to continue to work on his consistency. Some of his best punts out punt the coverage. You talk about distance and hang time, but sometimes he just out kicks the coverage. We've got to have elite gunners. We lost two of the best gunners in the world last year in (Eric) Stokes and Tyson (Campbell), and we've got to replace those guys for Camarda."
"Offensively, I thought Kenny (McIntosh) hit a couple wheel routes. Kenny did a nice job out of the back field, made people miss. Justin Robinson made a nice play down the field. We had a couple interceptions. Some were on tipped balls. I thought Jamon Dumas-Johnson made a great play on a pick. He has flashed in camp. You know this kid did not play his senior year, they canceled football and he didn't get to play. I keep watching him, and I'm like man who is No. 10. Man who is that. He flashes and makes plays. He and Smael (Mondon) are just so hard working and tough and strike people. I feel like we have to real good young players at linebacker. They're going to be real good players, but nobody really stuck out or anything like that. There weren't really a lot of turnovers in the scrimmage, but there weren't a lot of big plays either."
Today's Contents – Click to Read
---
Today's Gallery: Saturday Scrimmage Photos
All photos are from Georgia Sports Communications:
Watch a fullscreen slideshow
HERE
.
Click
HERE
for our mobile photo app.
---
Today's Contents – Click to Read
---
Jump To Comments