Today's Contents – Click to Read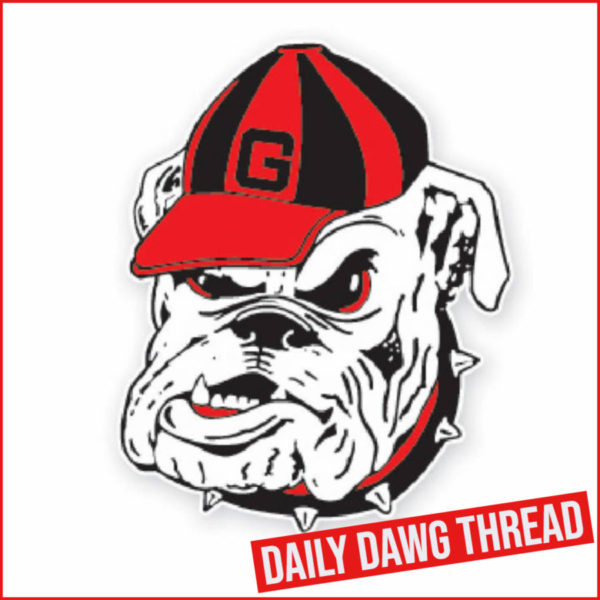 ---

Cross Training is the key to offensive line depth
Many Dawg fans are concerned about the offensive line as we enter the home stretch to the open with Clemson, and they have reason to worry. When last we saw the Dawgs in action, they did not exactly blow out Cincy in the Peach.
There are reasons for optimism about the offensive line, but Clemson's defensive line may be the best Georgia will see this season. Some injuries need to heal and youngsters need to grow up fast.
What follows are answers to two separate questions about the offensive line from Saturday's presser with Coach Smart.
"I am going to be honest. I feel good about all of those guys. Two-deep, we have guys that have played. (Xavier) Truss got some really good experience against Cincinnati. Jamaree (Salyer) has played a whole year at tackle. He has bounced in at guard. He is now playing center. I do not think that you will go anywhere in the country that does not have moving parts. If you do not move anybody, and someone gets hurt, do you just play the number two? He might not be the best player. We have made a big-time effort to play guys at multiple positions. Everybody says, 'You have to get continuity.' I want to get continuity, but I know that, the SEC and the rigors of it, there are going to be injuries. We have had them. Owen Condon is down right now. He was playing tackle and guard, and he is not out there right now. He has had a good camp. He is bright. He has versatility. I am pleased with where our guys are, but we have to get better. We are going to play one of the best fronts in the country in the first game, so our guys really have to lock in and compete."
"We rolled guys in and out of there with Warren Erickson being out we worked Jamaree (Salyer) and (Sedrick) Van Pran both in at the ones at center, that allowed us to work other tackles. Brodrick (Jones) has worked at tackle with Jamaree bumping inside. (Xavier) Truss has been able to work some at tackle and guard. Amarius (Mims) has been able to work some at tackle alongside Warren McClendon. Center is one of those positions you can't play with, you can play with a lot of different positions on the offensive line but you better have a center because the play doesn't get started without that. Laske (Austin Blaske) has worked there, Jared Wilson has even worked some, but primarily it has been Jamaree and Van Pran to work to get Warren back. I thought that we ran the ball and made some holes in there."
Today's Contents – Click to Read
---
Today's Photo Gallery: Notre Dame 2017
Visiting Notre Dame was a far better experience than I expected. Not only did UGA win the nationally televised contest, but ND fans and everyone associated with running the game were unbelievably cooperative and gracious. Let's go back!
Watch a fullscreen slideshow
HERE
.
Click
HERE
for our mobile photo app.
Today's Contents – Click to Read
---
Jump To Comments